Why Meghan Markle Has Not Been Asked to Take Part in Bullying Probe
Meghan Markle has not been invited to take part in a bullying probe launched by Buckingham Palace after allegations she targeted two PAs.
The Duchess of Sussex faces claims she seemed "intent on always having someone in her sights" during her time at Kensington Palace before she and Prince Harry quit royal duties.
The allegations date back to a formal complaint lodged by her then press secretary, Jason Knauf, in October 2018, which was published in U.K. newspaper The Times.
He claimed two PAs had been bullied out of the royal household by Meghan and questioned the treatment of a third staff member, private secretary Samantha Cohen.
Yesterday, Buckingham Palace announced they would "look into" the claims, a move which stops short of a formal investigation.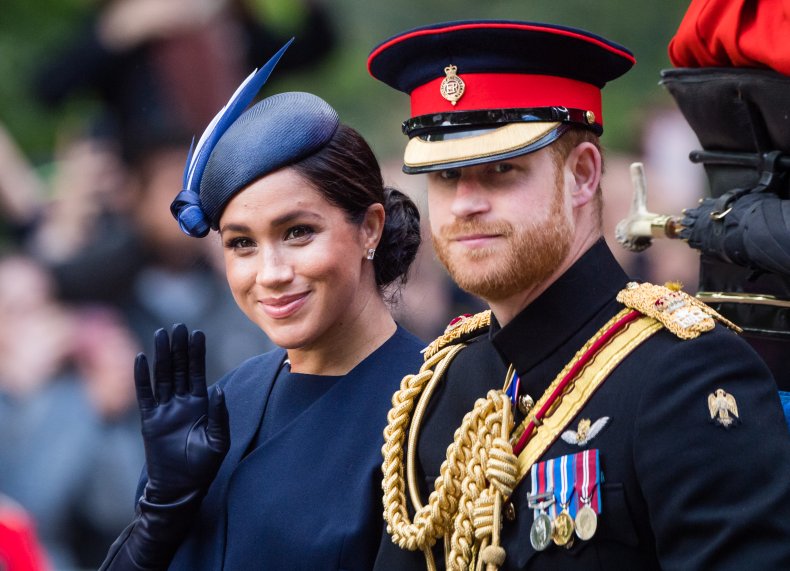 While officials have invited former staff to take part in the probe, royals themselves are known within the palace as "principals" and do not count as staff.
A Buckingham Palace spokesperson said: "We are clearly very concerned about allegations in The Times following claims made by former staff of The Duke and Duchess of Sussex.
"Accordingly our HR team will look into the circumstances outlined in the article. Members of staff involved at the time, including those who have left the Household, will be invited to participate to see if lessons can be learned.
"The Royal Household has had a Dignity at Work policy in place for a number of years and does not and will not tolerate bullying or harassment in the workplace."
An insider handed Knauf's email to The Times alongside an account of Meghan wearing earrings given as a wedding present by Saudi Crown Prince Mohammed bin Salman.
She was photographed in the jewellery at a state dinner during a tour of Fiji in October 2018, three weeks after the murder of journalist Jamal Khashoggi. At the time, the crown prince faced allegations he had ordered the murder.
Quoted in The Times, Knauf wrote: "I am very concerned that the duchess was able to bully two PAs out of the household in the past year.
"The treatment of X [name removed] was totally unacceptable."
He added: "The Duchess seems intent on always having someone in her sights.
"She is bullying Y [name removed] and seeking to undermine her confidence.
"We have had report after report from people who have witnessed unacceptable behavior towards Y [name removed]."
A spokesperson for the duke and duchess said: "The duchess is saddened by this latest attack on her character, particularly as someone who has been the target of bullying herself and is deeply committed to supporting those who have experienced pain and trauma.
"She is determined to continue her work building compassion around the world and will keep striving to set an example for doing what is right and doing what is good."