Why Amy Locane, Star of 'Melrose Place,' Is Going Back to Prison
Former Melrose Place actress Amy Locane has been sentenced to prison for a fatal 2010 drunk-driving crash in New Jersey which she already served some time for.
However, a judge has now ruled that her initial sentence was too lenient following an agreement with prosecutors, in a surprising news development.
The crash killed 60-year-old Helene Seeman and severely injured Seeman's husband but Locane, 48, has refused to accept culpability, AP reports.
State Superior Court Judge Angela Borkowski has sentenced Locane to eight years in state prison, factoring in time already served, two years.
Locane went to prison in February 2013, serving nearly two and a half years of a three-year sentence on charges of vehicular homicide and assault.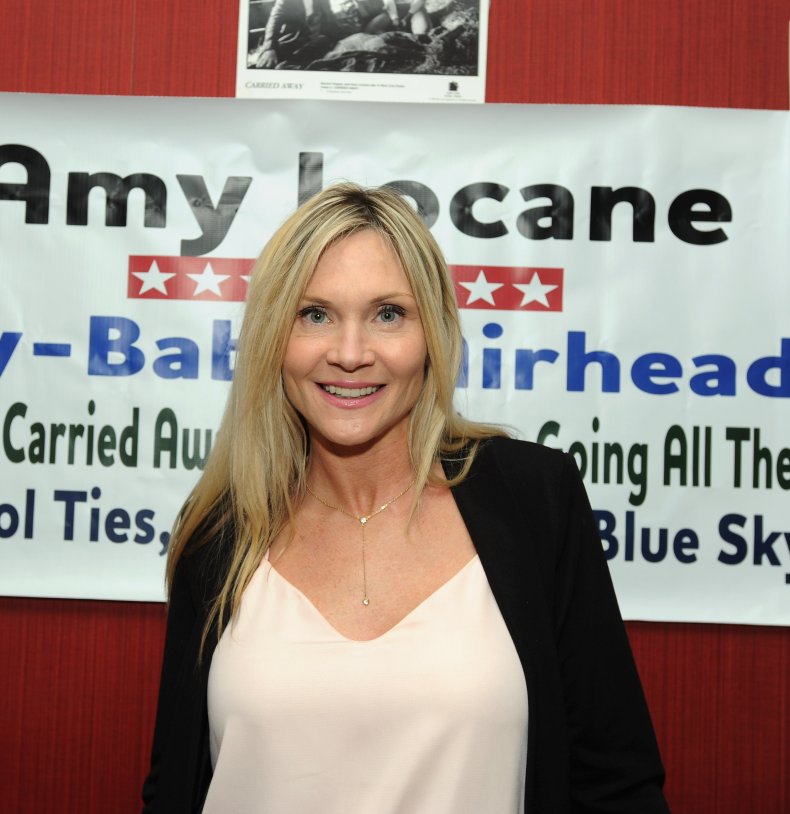 The actress's attorney, James Wronko confirmed will be in prison for more than four years before she's eligible for parole.
Locane was convicted on several counts including vehicular manslaughter, and faced a sentencing range of five to 10 years on the most serious count. The state initially sought a seven-year sentence, but a trial judge sentenced her to three years in 2013. An appeals court ruled he misapplied the law, but the same judge declined to give her additional time, at a resentencing.
A different judge sentenced her to five years last year, but an appeals court ruled he didn't follow guidelines it had set and ordered yet another sentencing.
Locane had consumed several drinks before she headed home on the night of the accident, according to witnesses.
The crash occurred when the actress collided with the Seemans' car as it turned into their driveway in Montgomery Township, near Princeton.
Locane has said that she was distracted by a third motorist who honked at her, but Mr. Seemans said she was deflecting blame and she showed "contempt for this court and the jury that rendered the verdict."
Borkowsk said: "You made a conscious decision to drink that day and continued to drink, recognizing at the onset that you needed a ride but didn't obtain one. If you hadn't gotten behind the wheel of your vehicle on this night, the incident never would have happened."
Wronko deemed the sentence "outrageous," and said his client had "always taken full responsibility." He also said sentencing Locane again would violate double jeopardy protections as she had already served her sentence.
"She has been out of prison for five years. She did everything they asked, and went above and beyond," Wronko said in a statement to People. "She's apologized at every sentencing proceeding."
Locane has 45 days to appeal her sentence.
The Cry Baby actress spoke about her sentencing to NJ Advance Media, saying serving more time would be detrimental to the progress she has made since leaving prison.
"I had worked so hard since 2010 on my sobriety, on adjusting to life in prison, on being released from prison, on acclimating to my children's lives, and to parole that having to go back would seriously interrupt, if not destroy, any progress I had made in becoming human again," she said.