Why Is Michael Cohen Changing Lawyers? New Attorneys Could Signal Change in Strategy for Trump's Former Counsel
President Donald Trump's former personal attorney Michael Cohen is set to part ways with the legal team that has been representing him in federal court, according to multiple reports on Wednesday.
Cohen, who has not been charged with any crime but is being investigated by federal prosecutors for alleged wire fraud, is expected to part ways with the lawyers representing him, Stephen Ryan and Todd Harrison of the law firm McDermott, Will & Emery LLP, ABC News reported.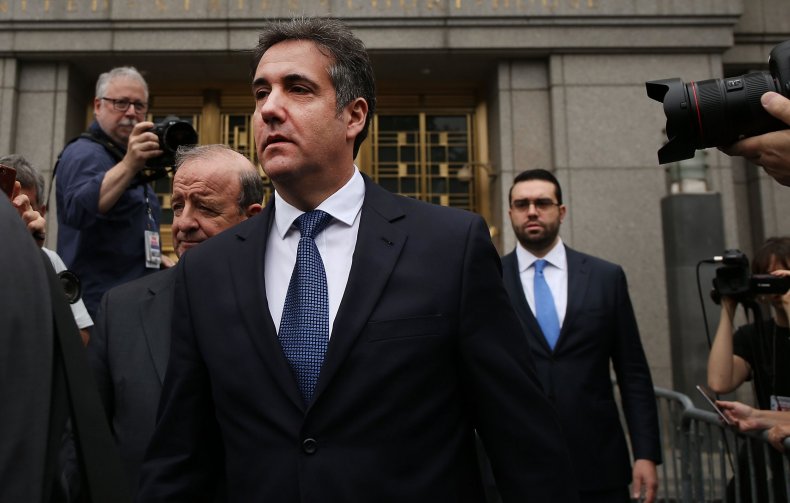 The two lawyers are expected to part ways with Cohen by the end of the week, according to The Wall Street Journal.
It is not clear whether the move means Cohen is ready to cooperate with prosecutors or whether there is another reason for the decision.
As a longtime Trump confidante, cooperation from Cohen could come as a blow to the president, whose 2016 election campaign is being investigated for alleged collusion with Russia.
Trump Attorney Rudy Giuliani insisted on Wednesday that Cohen has no plans to cooperate with prosecutors, but said he would feel "comfortable" if Cohen did choose to work with authorities.
"It's not. He's not cooperating, nor do we care because the president did nothing wrong," Giuliani told Fox News' Laura Ingraham on Wednesday evening. "I am absolutely certain of that," he added.
Asked if the Trump team had any concerns Cohen might have tape recordings they are unaware of, Giuliani said the president was and is "clean as a whistle."
"Michael Cohen, I think, would tell you he's got nothing incriminating with the president," the attorney said.
Over the last two months, Cohen has been in and out of court trying to block prosecutors from using documents, including millions of electronic files, seized from his office by the FBI in raids.
The attorney's legal team had been slated to finish reviewing the documents seized before Friday, the deadline set by a judge.
Giuliani said there was no evidence to support collusion between the Trump campaign team and Russia and said claims of obstruction of justice are "negated" by the fact "the president can fire anybody he wants for any reason he wants."
He said Trump was more than willing to testify because he believes he "did nothing wrong."
Giuliani added that a decision on whether the president will give his testimony to Mueller could come within the next week or two.