Why Michael Irvin Has Been Taken Off Super Bowl Coverage—Allegation
Michael Irvin has been pulled from NFL Network's coverage of Sunday's Super Bowl, in which the Kansas City Chiefs will take on the Philadelphia Eagles.
The 56-year-old Hall of Fame wide receiver has said he is "perplexed" by the allegation of misconduct by a woman against him.
The woman making the claim, Irvin nor NFL Network gave any details of the allegation but the broadcaster announced that he will not be part of their team for the big game.
Speaking to the Dallas Morning News, the former Dallas Cowboys star said that he has no idea what the allegation was about and is seeking more information.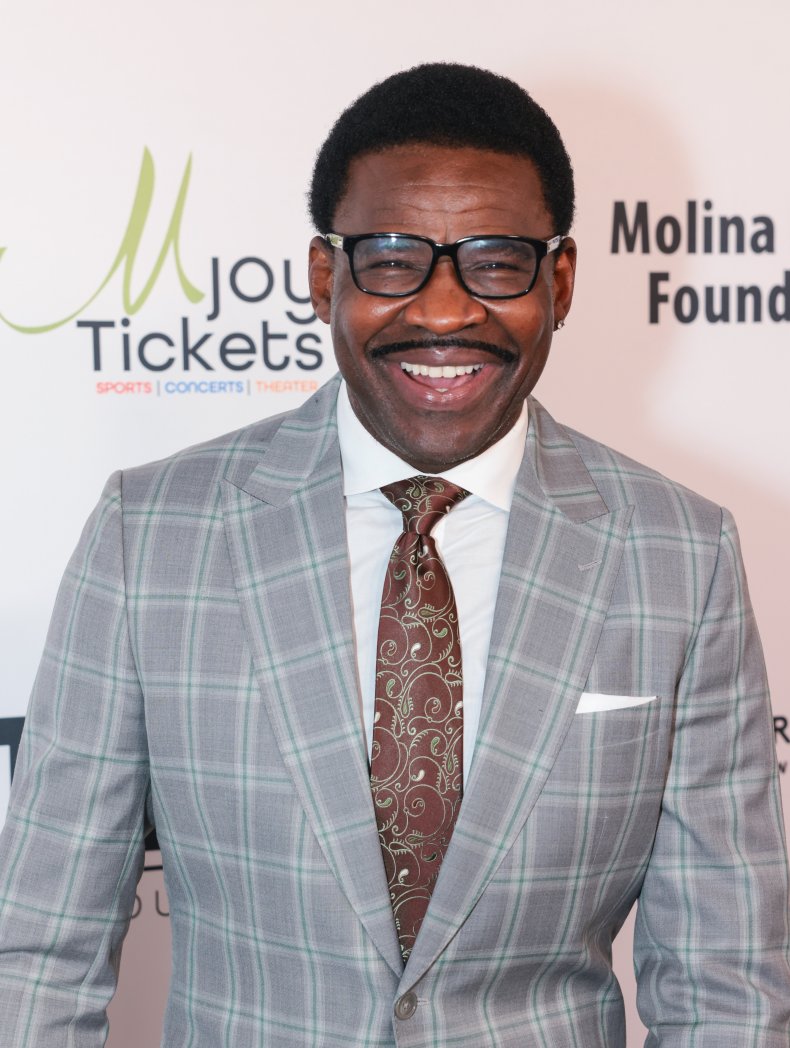 He told the media outlet: "Honestly, I'm a bit baffled with it all. This all happened in a 45-second conversation in the lobby. When I got back after going out ... I came into the lobby, and I talked to somebody.
"I talked to this girl. I don't know her, and I talked to her for about 45 seconds. We shook hands. Then, I left ... That's all I know."
Irvin added: "I don't really recall that conversation, to tell you the truth. We were out drinking. It was just a friendly conversation. 'What's up?' I don't even know ... I am totally perplexed."
Irvin reportedly told 105.3 The Fan on Wednesday morning that he had "a few drinks," and did not remember the interaction with the woman.
A Glendale Police spokesperson told Morning News that they had no knowledge of any incident involving Irvin.
Irvin has appeared as an analyst with the NFL Network since 2009 and also makes occasional appearances on ESPN.
Alex Riethmiller, the NFL Media vice president of communications, said in a statement: "Michael Irvin will not be a part of NFL Network's Super Bowl LVII week coverage."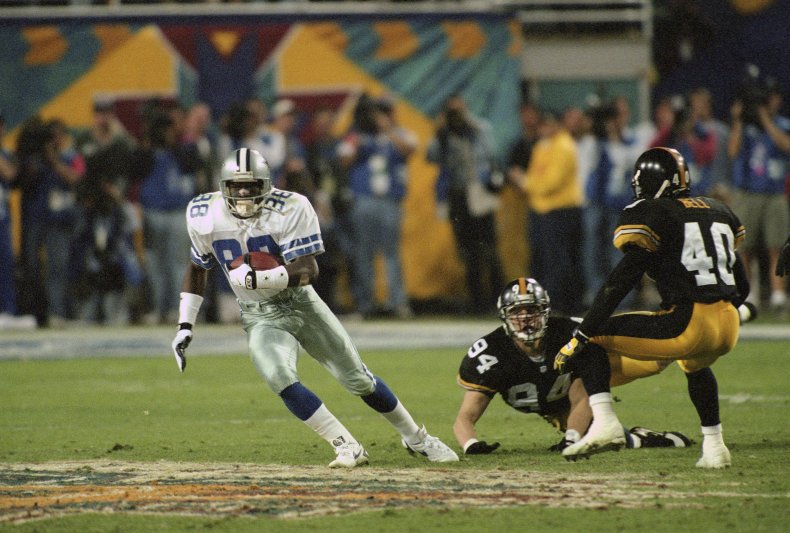 Irvin enjoyed a stellar career, playing all 12 years of it with the Dallas Cowboys.
He was selected in the first round of the 1988 NFL Draft by the Cowboys and went on to earn the nickname The Playmaker, after he made a habit of making big plays in big games.
Irvin, along with quarterback Troy Aikman and running back Emmitt Smith, made up "The Triplets" who spearheaded a golden period for the Cowboys in which they won three Super Bowls, in 1992, 1993 and 1995.
The wide receiver is widely regarded as one of the best to play in that position and was selected for the NFL's 1990s All-Decade team.
His career ended on October 10, 1999 when he suffered a cervical spine injury in a game against the Philadelphia Eagles at Veterans Stadium.
Irvin was elected into the Pro Football Hall of Fame in 2007.
Do you have a tip on a sports story that Newsweek should be covering? Do you have a question about the NFL? Let us know via entertainment@newsweek.com.