Why Do Migrants Keep Coming To The U.S. Border, Despite Donald Trump's Hardline Policies?
A haunting photo of a father and daughter lying face down, drowned, in the shallow waters of the Rio Grande brought much of the world to a momentary standstill last month.
Like countless others, Óscar Alberto Martínez Ramírez, 26, and his 23-month-old daughter, Valeria, had traveled hundreds of miles from Central America to Mexico with the hopes of making it onto American soil.
But, while young Valeria did, every so briefly, step foot on a riverbank of U.S. land, both she and her father were swept away by a current after she leapt into the water after him as he began to turn back to help his wife across.
The tragic deaths of the young father and daughter encapsulate the risks that asylum seekers are willing to take in pursuit of the American dream; in pursuit of safety, security, health and yes, perhaps even happiness.
While some might think-and in the Trump administration's case, perhaps even hope-that such a devastating image might make migrants think twice before making the often perilous journey to the U.S. border, those who understand why asylum seekers are coming to America, know that simply will not be the case.
Already, between the months of January and May of this year, 439,895 migrants have been apprehended at the southwest border by U.S. Border Patrol, according to the U.S. Customs and Border Protection agency's data, with some 257,194 families and 41,300 unaccompanied minors among them. Many have made the journey from Central America's Northern Triangle, comprised of Honduras, Guatemala and El Salvador.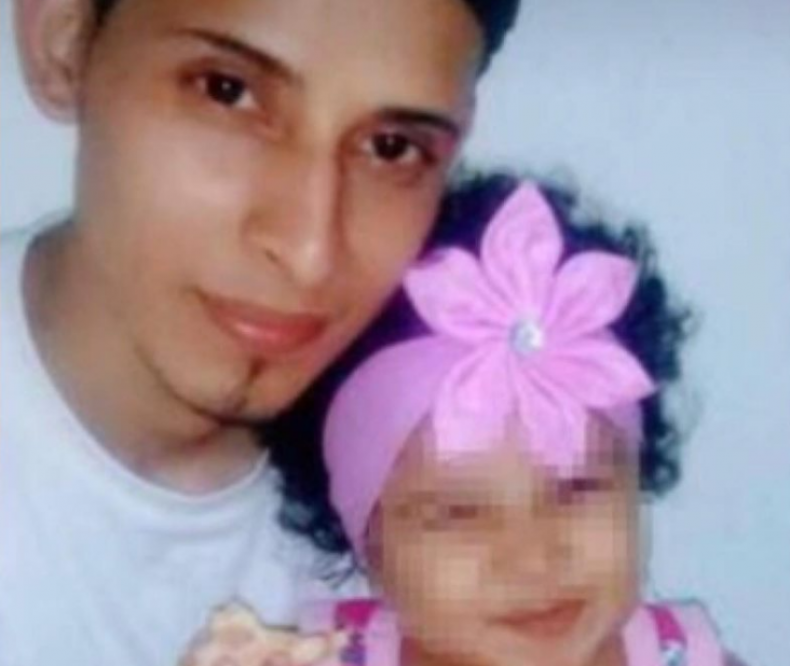 Pushed to the brink
If Americans want to understand why so many asylum seekers have made their way to the U.S. from Central American countries—and will keep doing so, regardless of the risks and the Trump administration's efforts to deter them—they need to understand the "push" and "pull" factors driving them north, Mark Feierstein, a former senior official with the U.S. Agency for International Development (USAID) who served under the Obama administration as a special assistant to the president and senior director for Western Hemisphere affairs, told Newsweek.
When it comes to understanding the "push" factors, the things that drive people to leave their home countries, that Central American migrants face, "it's pretty straightforward," Feierstein said.
"For most, it's two things in particular—it's crime and violence and it's poverty," he said. "These countries are facing high rates of violence and severe economic crises, including lack of employment and poor social services."
"They vary by country," he continued. "In Guatemala, for example, migrants tend to come from outside the major cities, from rural areas and they tend to be driven more by economic factors. In El Salvador and Honduras, they tend to come as a result of crime and violence."
Of course, as Feierstein acknowledged, "it's not as clear-cut as I'm describing it. There's a mix of these things coming from all three countries."
"In recent times, El Salvador has done the best job of trying to reduce the push factors," he said. "At least, the numbers [of arrivals] have been lower from El Salvador."
However, in Honduras and Guatemala, "you have corruption in both places," he said, with Honduran leader, President Juan Orlando Hernandez, winning re-election in 2018 in a vote deemed fraudulent by his opposition and within the international community, while in Guatemala, President Jimmy Morales has sought to block a United Nations-backed anti-corruption investigation into his government.
"That all contributes as well to people wanting to leave," Feierstein said.
Another push factor sending migrants to the U.S. border, which has only come to the fore in recent years, is the impact that climate change is steadily having on Central American countries, with Guatemala and parts of Honduras particularly affected.
In September, the World Food Programme (WFP) warned that poor harvests caused by drought in parts of Central America, could leave more than 2 million people hungry, with lower than average rainfall in June and July leading to significant crop losses, particularly for smaller-scale maize and bean farmers in the so-called Dry Corridor, which runs across Guatemala, Honduras, El Salvador and Nicaragua. As a result, farmers struggled to produce enough food to sell, meaning families were also left with not enough food to eat.
"Climate-related disasters are clearly becoming more frequent and causing more damage," Miguel Barreto, the WFP's regional director for Latin America and the Caribbean, said at the time, in a statement provided to the Thomson Reuters Foundation. "Projected temperature increases and rainfall shortages in the Dry Corridor are of particular concern," he warned.
The issue was one that even Kevin McAleenan, the then-CBP commissioner who now serves as acting Secretary of the Department of Homeland Security, warned about in December during a discussion on the push and pull factors for Central American asylum seekers coming to the U.S.
"What we looked at over the last several years is really a changing demographic coming from Central America, not arriving from the big cities, but primarily, now, we're seeing from Guatemala and Honduras, folks from rural areas," McAleenan, who became acting DHS secretary following the resignation of Kirstjen Nielsen, said at the time.
Significant challenges with food security as a result of drought, McAleenan said, were "affecting the ability of families to provide for themselves."
"We're seeing that directly translate into who's arriving at our border," he said. "About 30 percent of the arrivals last year were from Guatemala and the vast majority of those arrivals were from the Western Highlands. We're also seeing the rural areas of Honduras coming into play here on the border with Guatemala, where they also were in that Dry Corridor that has faced drought and having challenges with food insecurity. So, really, the hunger concern has become a real prevalent push factor from our analysis and perspective."
When it comes to "pull" factors, or the things attracting Central American migrants to the U.S., Feierstein said, the major draws of moving to America should be relatively obvious.
"The disparities between the wealthy United States and the poverty in some of these countries" alone, Feierstein said, "is going to lead to migration."
However, in the U.S., many Central Americans fleeing violence, poverty and political instability also see the promise of a country where safety and security are within reach.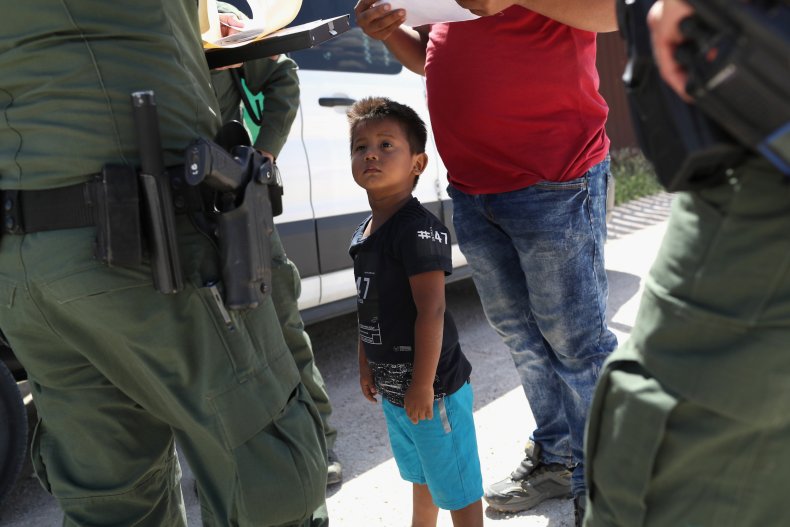 'We're not going to solve this at the border'
Still, the Trump administration, Feierstein said, appears determined to do everything within its power to discourage asylum seekers from believing that might be the case.
"This administration has it backwards," he said. Instead of helping Central American countries to address the "push" factors driving citizens to make the difficult journey to the U.S. border, the trump administration has, arguably, exacerbated the situation by "pulling back funding to deal with these problems."
In June, the Trump administration announced it would be cutting hundreds of millions of dollars in aid to Honduras, Guatemala and El Salvador, despite warnings from migration experts that doing so would only contribute to instability in the Northern Triangle.
President Donald Trump and his administration Feierstein said, "have no sense of the value of foreign assistance... They have no sense of how to use it."
"Trump sees it as a cheque we're handing over to foreign governments," he said, when in reality, the funding is funnelled into programs developed between governments, NGOs and other groups with insight into how to address the issues Central American countries currently face.
While Democrats and immigration advocacy groups alike have accused President Donald Trump of intentionally working to create a "crisis" at the border to stoke immigration fears and drive support among his base, Feierstein said he is not so sure that such a strategy, if that is the case, will work in 2020.
"There is an argument that this works to his political benefit, to have people show up [at the border,] Feierstein said. But, "he's not reducing the numbers as he promised to do [in the 2016 election race.]"
Ultimately, Feierstein said, "what people should be aware of is that we need to get to the root causes of this. We're not going to solve this at the border."
"People are not going to stop coming, regardless of whatever barriers we put up," he said.
"Americans need to keep in mind how difficult and dangerous these journeys are—yet, people are doing it anyway," he continued. "That should give you an idea of how awful the situation is in their home countries."
"The vast majority of people are honest, hardworking people who just want to contribute to the American economy and society. They aren't coming here to commit crimes," he said.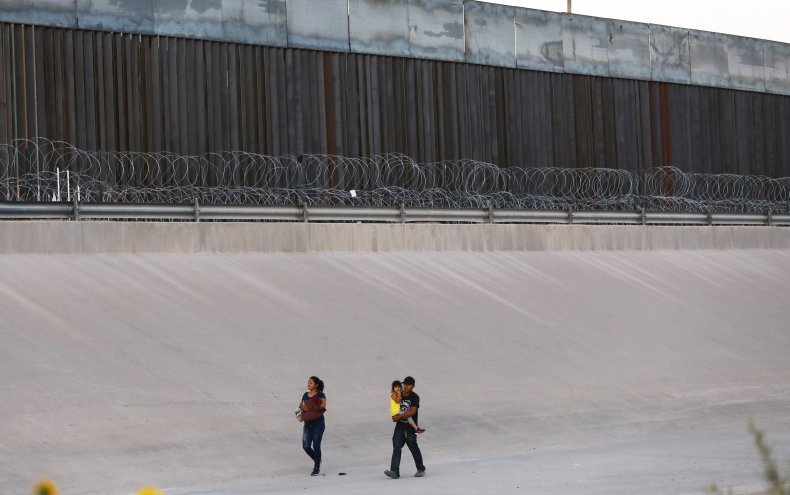 Why Do Migrants Keep Coming To The U.S. Border, Despite Donald Trump's Hardline Policies? | U.S.