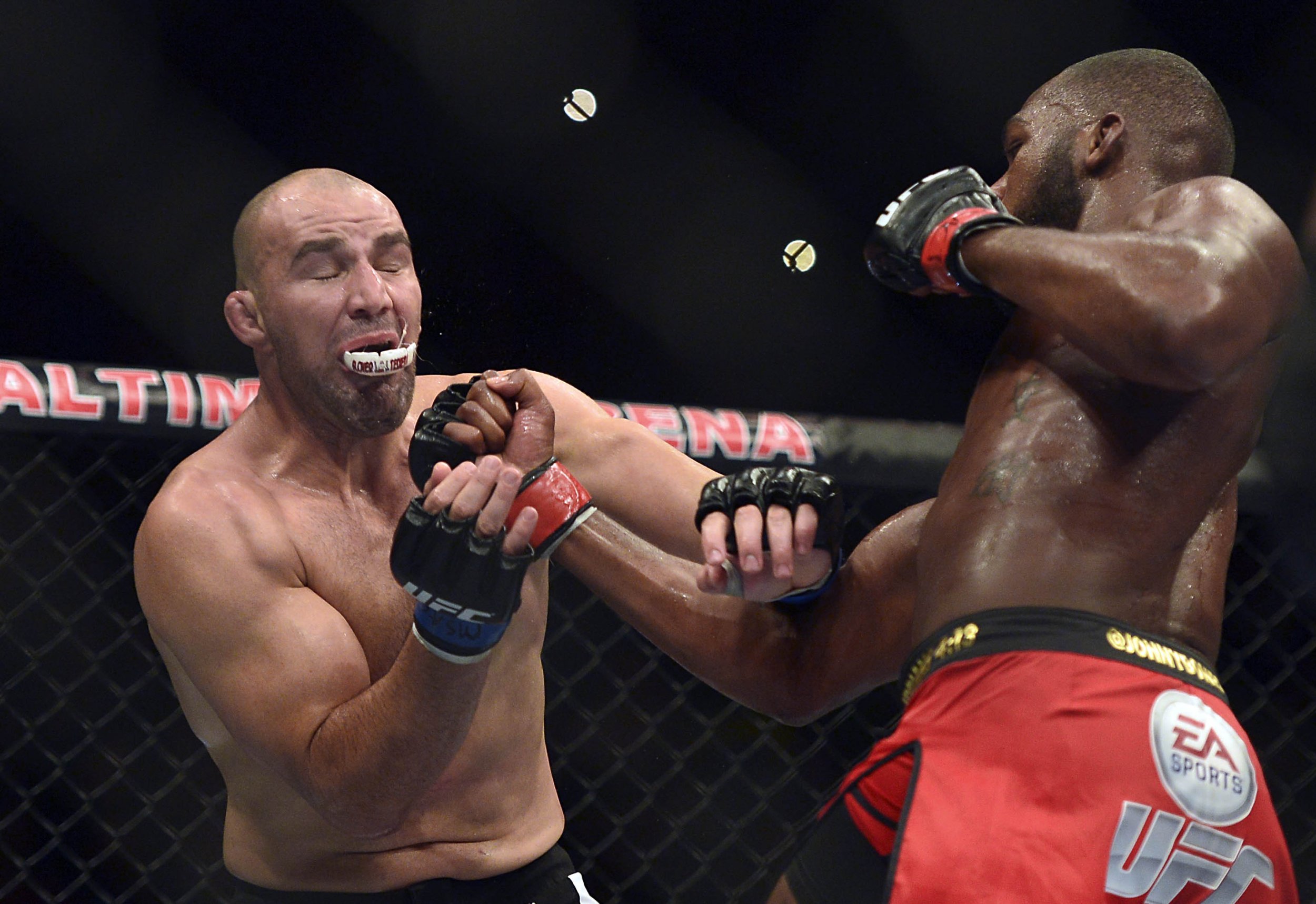 This month, the Ultimate Fighting Championship (UFC) experienced one of its biggest pay-per-view events ever in Las Vegas. Mixed martial arts (MMA) is widely considered to be the fastest-growing sport in America and perhaps even the world and many different cities both inside and outside the United States have hosted MMA events.
But in one state, New York, MMA is illegal and will likely remain that way for at least one more year. The sport is legal and regulated in the other 49 states.
New York legislators failed to end the prohibition of MMA once again this year after a legalization bill died in the assembly, though the senate has passed a legalization bill each of the past six years.
There was more hope for 2015 after Sheldon Silver—the speaker of the assembly and a major opponent of MMA legalization—resigned following an arrest on federal corruption charges. But, despite these advantages, there was not even a vote on the bill.
It's tempting to think that the continued political resistance to state-sanctioned MMA is a simple case of the nanny state creeping into the world of sports. After all, New York has led the country in bans on trans fats, public smoking and large sodas (among many other things).
So perhaps it would make sense that the elected officials in the state would extend the same kind of heavy handedness that then-Mayor Bloomberg so regularly applied in New York City. However, the real story is more complicated, and it reeks of more cronyism than do-goodery.
The real story of MMA's continued illegality in the Empire State centers on two of the UFC's owners, Frank and Lorenzo Fertitta. In addition to the UFC, the Fertittas also own Station Casinos in Las Vegas. This puts them at odds with the powerful Culinary Workers Union because Station Casinos are nonunion.
The Culinary Union's parent organization is called Unite Here, which encompasses several different unions across the country. Unite Here is based in New York, where it has about 90,000 members. Obviously, this makes New York politicians more amenable to its demands. And if one of those demands is that businessmen who use nonunion labor in other states not be allowed to expand their business into your state, union-backed politicians will find a reason to agree.
UFC president Dana White expressed his frustration with the situation:
It has nothing to do with mixed martial arts... It has to do with the Culinary Union. The Culinary Union is spending millions of dollars of all these people who pay dues to keep us out of there because my partners, the Fertitta brothers, are the largest non-union gaming company in the country. …

People work in the Culinary Union pay their money towards dues, this is what all their money's being spent towards. Fighting the UFC from coming there and bringing money into the state of New York.
Back in 2011, a memo from New York Hotel Trades Council (an arm of Unite Here) was circulated around the state capital which listed their alleged reasons for lobbying against MMA. Of course, instead of mentioning the labor dispute in Nevada, the memo professes a concern for "exploitative" contracts with fighters and makes a bogus assertion that the UFC has "achieved nearly a monopoly position in the sport of mixed martial art." Four years later and the union's influence and desire does not appear to have subsided.
In addition, the Culinary Union has created an anti-UFC website called "Unfit For Children" and a Twitter account called @FightFairMMA, attacking the UFC for alleged misogyny, homophobia and other anti-social behavior from its fighters. The UFC responded by creating its own site to expose the union's real agenda. But ultimately the beliefs and private behavior of its fighters can't justify a ban on the sport itself, or football would have to be banned too.
The politicians who say they want to ban MMA for safety reasons really have no leg to stand on. There has never been a life-altering condition or death associated with the sport. Boxing can't say the same, nor can football. But both football and boxing are perfectly legal in the state of New York.
Not only are the dangers of MMA overblown, but there's actually even more danger in not legalizing the sport. Just as alcohol prohibition resulted in death, blindness and increases in organized crime, prohibition on MMA has similar consequences. Fighting of this nature has been driven underground in New York where it is unregulated and far more dangerous. Many politicians never seem to learn the lesson of unintended consequences that come from banning voluntary activities in high demand.
The New York state legislature is not only using dirty politics as a roadblock to prevent the expansion of a business which is legal everywhere else in the country, but their continuing prohibition of this business is actually harming those in the state who wish to engage in it.
Combine these things with the revenue lost by New York to other states willing to allow legal, above-ground MMA bouts, and it adds up to a very steep price to pay to keep the union bosses happy.
Matthew Doarnberger operates the website Libertarian Sports Fan, where the original version of this article first appeared. This iteration appeared on the Anything Peaceful blog of the Foundation for Economic Education.