Why the MTA Can't Be the 'Offensiveness Police'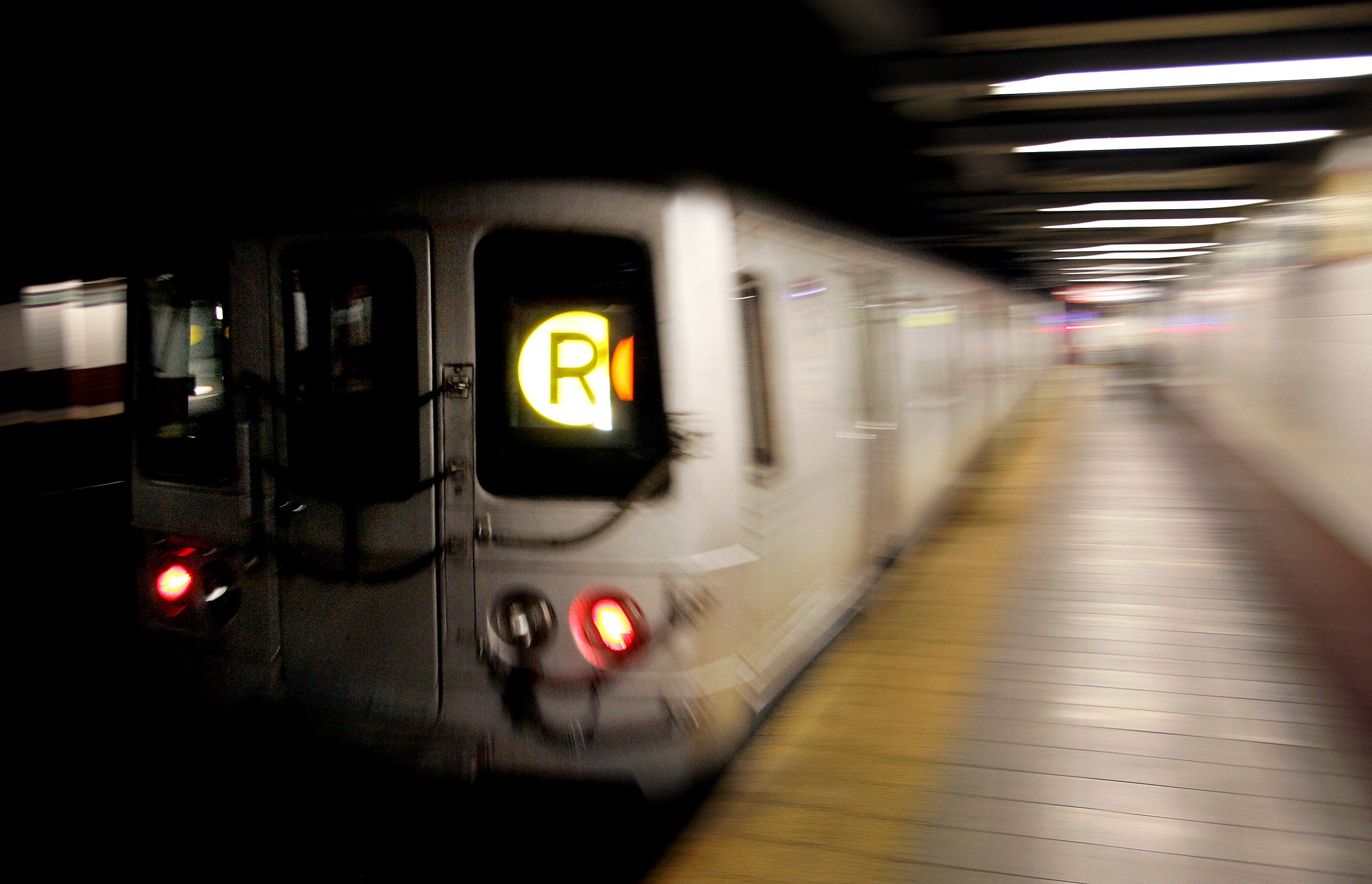 New York City's Metropolitan Transportation Authority decided to stop taking political and religious advertisements in late April following a torturous legal battle that sparked a discussion among litigation experts and free speech advocates over the limits of the First Amendment.
The battle centered on an advertisement placed by American Freedom Defense Initiative, a pro-Israel group, that read: "Killing Jews is worship that draws us close to Allah." The ad featured a man wearing a face scarf and the caption, "That's his Jihad, what's yours?"
The MTA did not want to run the ad, arguing in court that it could incite violence and therefore did not meet the requirements for First Amendment protection. Judge John G. Koeltl thought otherwise.
"In order to show that the Killing Jews ad falls outside of the First Amendment's protection, the defendants must make some objective showing that this ad is directed at producing and likely to produce such violent actions," Koeltl said in his decision. "The defendants have made no such showing. Indeed, the defendants underestimate the tolerant quality of New Yorkers and overestimate the potential impact of these fleeting advertisements."
The judge also pointed out that the ad had run in two other cities without violent event: "It strains credulity to believe that New Yorkers would be incited to violence by ads that did not incite residents of Chicago and San Francisco to similar acts. This is not to minimize the terror threats to New York City, but those threats do not arise from these fleeting advertisements."
Therefore, he said, the MTA's argument had failed and it would have to allow the ad on buses and trains.
Thanks to a tricky set of policies passed by the MTA, though, the ad will not run. The policies dealing with prohibited advertising are wide-ranging, including but not limited to a ban on advertising that can "express a political message...an opinion, position, or viewpoint regarding disputed economic, political, moral, religious or social issues or related matters, or support for or opposition to disputed issues or causes."
This covers an extremely wide variety of advertisements and is just one bullet point of the 15 noted by the MTA in its ban.
This policy means that someone, somewhere in the MTA—or perhaps a group of someones—will have the task of determining exactly which advertisements do and don't meet the criteria. That decision making process will be extremely subjective, legal experts say.
"This is 100% creating a morality police. From an internal point of view, someone will sit there and say, 'That ad doesn't seem right,'" explained Terrence A. Oved, a New York attorney and chairman of his firm, Oved & Oved.
Consider a seemingly innocent muffin advertisement seen on the subway, observers say. The ad reads: "More packed with blueberries than this train during rush hour." Placed by a private company, the ad is not political in nature on its own, but it's open to interpretation, as is all advertising. Someone could view the muffin ad as a slight to the mayor for not dealing with overcrowding on the subway or not pushing for further funding for the Second Avenue line. Is the muffin brand trying to make a political statement with its ad? Probably not. Could a rather unreasonable New Yorker with too much times on his or her hands read it as such? Maybe. And that maybe is enough of an issue to cause a debate over a muffin ad.
The MTA will have to "go through to see what pushes the line on what is a social, political or religious ad," explained David Porter, a First Amendment expert and shareholder of the Buchanan, Ingersoll & Rooney firm. "They'll have to see what blurs the lines. Say something is a parody, or a social commentary. Those aren't really political, but it sort of is. Someone in the MTA has to decide if that'll be allowed. That's troubling."
Newsweek conducted a series of interviews with First Amendment experts who also happen to be New Yorkers, and all feared for the future of the ads from Manhattan Mini Storage. Many consider the ads some of the best on the subway, as they conjure laughs from even the most hardened commuter.
Let's review this Manhattan Mini Storage ad from 2011: "'There are many rooms,' John 14:2. Clearly, Jesus was not a New Yorker."
This is, of course, meant to be tongue in cheek. But it does mention religious figures, which could technically be seen as challenging the MTA's new regulation of not "prominently or predominantly expressing a religious matter."
Another ad, from the same 2011 series: "Michele Bachmann says God told her to run for President. How come God never talks to smart people anymore?"
This may be seen as a much closer call. It criticizes a political candidate, a direct violation of the first MTA rule on advertising, and it mentions God, so that's a double whammy. But again, this is clearly all supposed to be in fun.
Also, a storage facility company is not a lobbying organization, so isn't it allowed to comment on politics if it does so in a humorous way to sell a good or service? It's up to someone at the MTA to decide.
"It could sanitize satire within the commercial context. As long as you're saying, 'Go and buy this,' that's fine. But if you're saying, 'Our shoes are large, therefore de Blasio might not like them,' that could fall foul," explained Robert Garson, a First Amendment enthusiast and attorney at Garson, Segal, Steinmetz & Fladgate. "We don't want someone neutering speech. We shouldn't have an offensiveness police."
There's also the possible issue of conflicting offensiveness officers: What offends one MTA employee might not offend the billboard licenser it's hired. "One guy could say yes, another could say no. They'll be arguing about what's problematic and what to dispute," Oved said.
Similarly, what offends a group of MTA employees might not offend New Yorkers as a whole. And with the MTA increasing its fares so frequently, it would seem the transit authority has neither the money nor the time to run every advertisement through a focus group.
The experts consulted by Newsweek were all quick to assert that the MTA's policing of language would not last. "Part of the beauty of the United States Constitution is that one has the right to say what you like, including the right to be offensive," Garson said. This constitutional right will in all likelihood send send the MTA, and its new advertising ban, back to court soon.
The American Freedom Defense Initiative is already planning to challenge the new policy and others could soon follow, the experts agreed. But the MTA might be happy to stick it out in court, as its policy would remain in effect during the arguments.
"Its almost by design," explained Oved. "If they just want to, they can kick the can down the road. They made this decision, they'll be taken to court, hold it out for two or three years. If that's their goal, just not to run controversial ads for a time period, this is one way to do it. They'll be in court for this again."