Why Multiple Generations of Families Choose to Live Together and Why It's Not Such a Bad Idea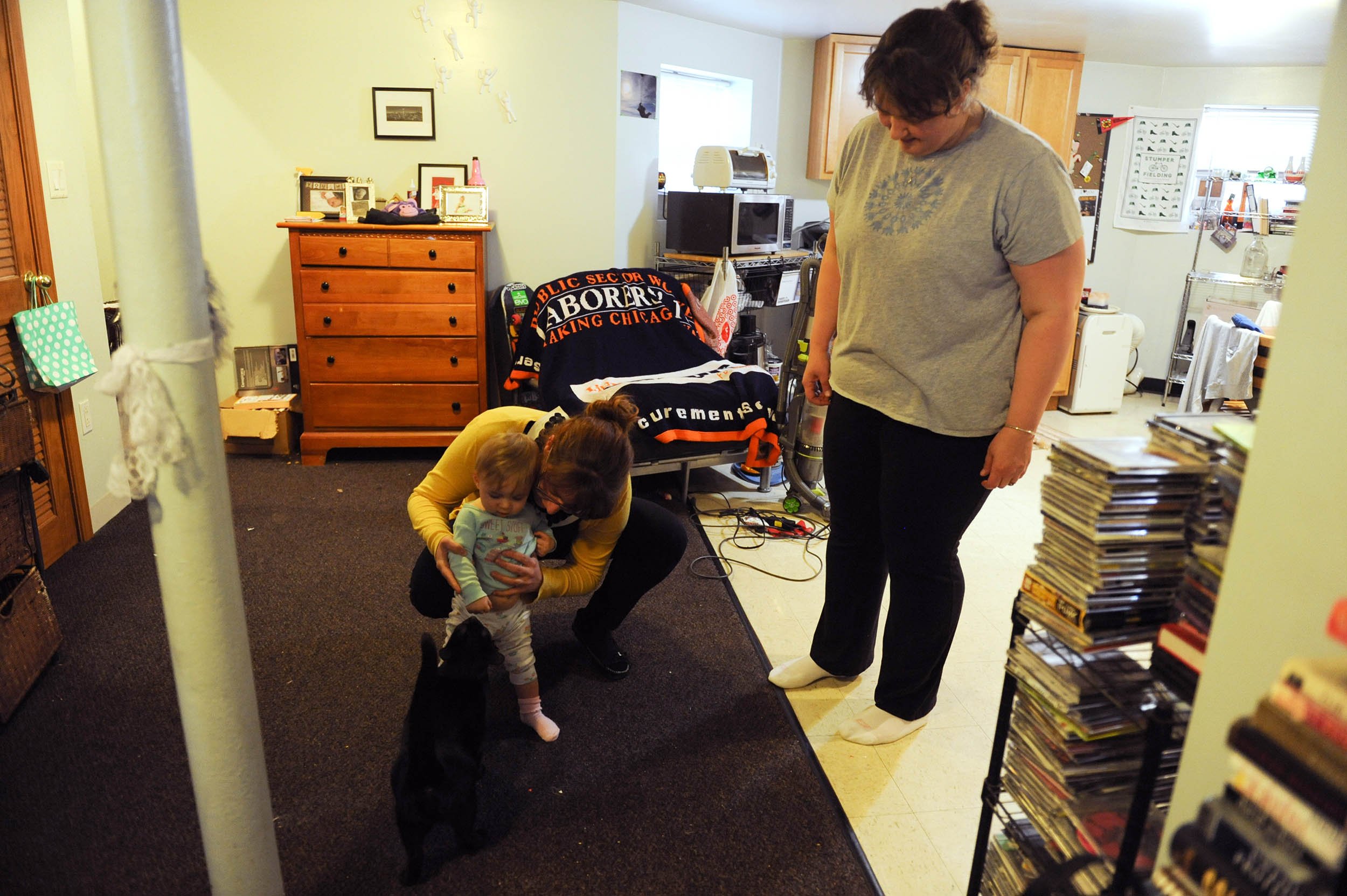 When it comes to living with your parents, there's always been an unwritten but ironclad contract. You get 18 years of free room and board, then it's time to check out. Go to college, find a job, rent a pad, lease a car. Maybe you get married, take out a mortgage...or join an ashram. Whatever. Just go. Yet today, more millennials than ever are opting for an extended stay at Chez Parents. Even older Americans—with their kids—are returning to their childhood homes.
It's been a growing and polarizing trend often referenced in pop culture and in politics. In Failure to Launch (2006), Matthew McConaughey is a 35-year-old man-child still living at home, whose parents must resort to hiring an expert to extricate him. In Bridesmaids (2011), Kristen Wiig suffers the indignity of bunking with her mother when she's fired from her sales clerk position. At the last Republican Convention, vice presidential candidate Paul Ryan got in on the act, bemoaning college graduates who returned to childhood bedrooms plastered with "fading Obama posters."
Moving back in with the folks used to be a white flag of defeat. But attitudes are shifting, as a record 57 million Americans now live in some sort of multigenerational configuration. That number has doubled since 1980, according to the Pew Research Center. Today, the hilarious and touching memoir Bettyville—about a gay New York City editor who loses his job and returns to small-town Missouri to live with his 91-year-old mother—is capturing the nation's attention and the best-seller lists. Could America be in the midst of a new-fashioned "Kumbaya" moment?
In 2012, 22.6 million, or 36 percent, of all young adults ages 18 to 31 (the millennials) were living with their parents. Factors contributing to this migration include the recession of 2007-08, the rising costs of attending college and a growing inclination to delay marriage. In 2012, only a quarter of millennials were married, down from 30 percent in 2007.
Stephanie Carlo, 23, an occupational therapist, spent five years getting her bachelor's and master's degrees at Boston University. Last September, she moved back home to her parents' place in Florida while she completed a three-month, unpaid clinical internship. "It was purely a financial decision at first," says Carlo. "But I was surprised to find that my parents and I now have a friendly, adult relationship. They offer career advice and aren't overbearing—there's no time, all three of us are working long hours." Carlo is now planning to extend her stay for another two years.
"While the American culture has been one of independence, the recession changed all that," says Susan Newman, a parenting expert who has authored 15 books. "Temporarily living together is good for families, especially for grown children who can get to know their parents as people and not authoritarians who set the rules." In her book Under One Roof Again, she recommends setting boundaries before moving in and also cautions against reverting back to your "10-year-old parent-child roles." In other words, pick up your socks!
A lot of attention has focused on returning millennials, but 10 percent of all children (under 18) are growing up with at least one grandparent in the house, according to the U.S. Census Bureau. In most of those cases, three generations are living together. This trend has even reached the nation's highest office. Marian Robinson—Michelle Obama's 77-year-old mother—has made the White House home since 2009. She is often spotted shuttling granddaughters Sasha and Malia to school and goes by the unofficial nickname of FGOTUS (First Grandmother of the United States). In a 2012 Essence magazine essay, she wrote, "One of my biggest blessings is getting to see my granddaughters grow up...my job here is the easiest of all: I just get to be Grandma."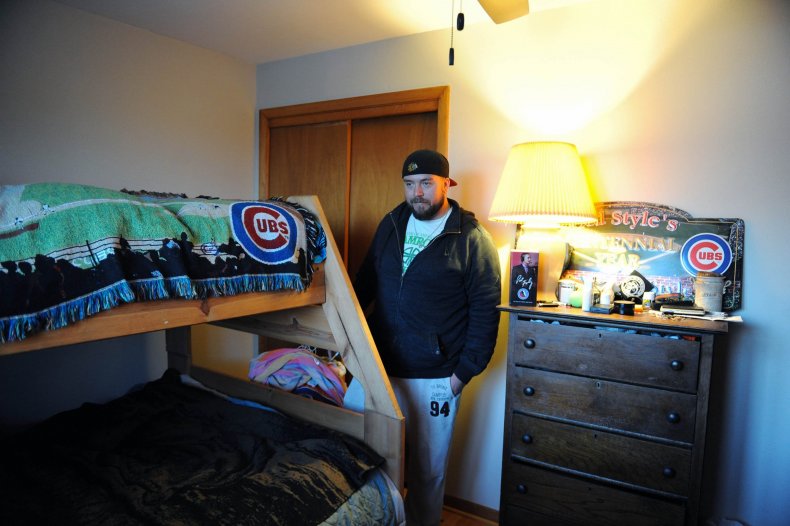 A Piece of Living History
It may not be a stay in the White House, but for six months each year, Jessica Morrow Brand invites her 93-year-old father to live with her in a suburb of Indianapolis. Brand, 49, a blogger and mother of three school-age children, is part of the "sandwich generation," adults simultaneously raising children and caring for an elderly parent. She admits that her father's declining health is a challenge, yet she is also grateful to be in a position to help him.
"My dad was a B-17 pilot in World War II," she says. "His plane was shot down over Germany, three of his crew members died, while he and five others became POWs. He is a piece of living history." She drives her father to his doctors, tends to his dietary needs and escorts him to veterans' events.
It is not always easy for different eras to co-exist in tight spaces, but it can be enlightening. Just ask George Hodgman, author of Bettyville, who has chronicled his mother's struggles with dementia and lymphoma. "Taking care of her has made me a stronger, kinder human being," he says. "Watching her try so damn hard to survive, to remember, and to keep some semblance of independence—you can't witness that and not be drawn in."
Brand concurs, saying that her father's presence has changed her children. "They have become better people since he came to live with us," she says. "He has been an exercise in compassion and patience. I've witnessed my children put aside their wants and needs for him."
A recent University of Oxford study found that teenagers are happier when grandparents are involved in their upbringing. The study, which followed over 1,500 school-age kids in the U.K., reported that teens who spent more quality time with a grandparent had fewer emotional and behavioral problems than their peers. They were also better prepared to handle adversities such as a divorce, a death in the family or a school bullying incident. The same study has been replicated in Israel, Malaysia and South Africa with similar results. A Boston College study found thatboth adult grandchildren and their grandparents showed fewer symptoms of depression if they maintained an "emotionally close relationship."
Close no longer has to mean living in the same city. Forty-three percent of grandparents live more than 200 miles away from their most distant grandchild, according to the AARP. "Technology—email, video chats and Facebook—has been a game changer in bringing families together," says Newman. That may explain why 50- to 64-year-olds make up the fastest-growing segment of social media users. They're connecting with their grandchildren by sharing old photos via Facebook, writing missives about their lives and offering real-time advice.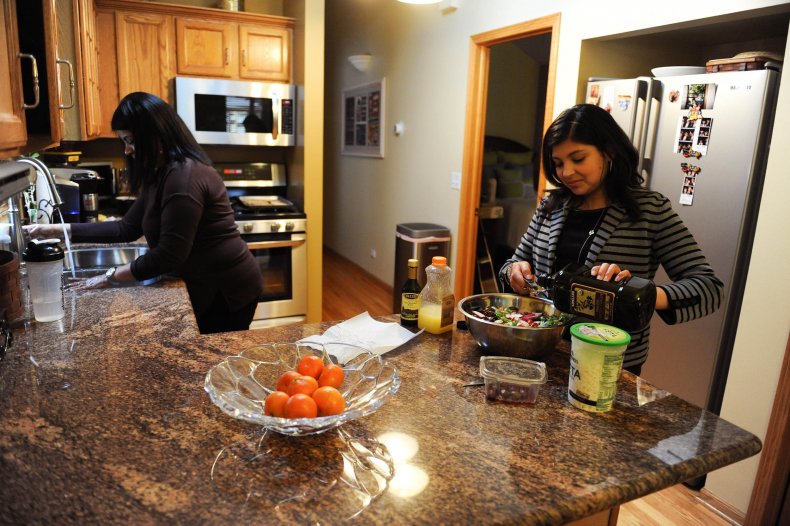 All Six of You?
Face-timing and sporadic visits were how my kids kept in touch with my parents when we lived in Connecticut. Two years ago we moved to Florida and made a seven-month pit stop at my parents' home in Miami. Reactions from friends and co-workers were thoughtful ("That must be so nice"), sarcastic ("Good luck with that") and incredulous ("All six of you?!").
Six plus two made eight of us under one roof. I slept in my old bedroom with its gold and ivory lacquered Deco set, vintage '80s. At night, my kids played rounds of musical bedrooms. We had a family physician on call—my mom—for any middle of the night ear infection or stomach bug. An Italian "chef"—my retired father, obsessed with all things Cook's Illustrated—prepared many of our meals. Between four licensed adults, a livery car service was always available for soccer games and ballet classes. My morning routine, once a harried and solitary affair, became a well-choreographed dance of Mom braiding hair, Dad plating eggs and me loading up the minivan for school drop-offs.
Suddenly, life was simplified. At night, my parents pulled out thick albums of old family pictures and regaled us with their stories—now our stories. "Grandparents are the family historians," says Newman. "They are critical to memory building, passing down traditions and making a child feel loved and adored."
Sure, there were times when my mother would ignore my parenting rules, and if I was out past 11, my iPhone went into a seizure from my father's concerned texts. But these were minor eye rolls, because I was—and still am—overcome with gratitude. When it was time to move out, we reluctantly maneuvered our suitcases into the trunk.
Today we are only a car ride away from my parents' house, where we know the vacancy sign is always on.