Why Is National Debt a Key Issue for Joe Biden's Social Safety Net Bill?
President Joe Biden's $1.75 trillion social safety net bill continues to hang on the vote of West Virginia Senator Joe Manchin, and despite the bill being cut in half from its previous price, the moderate Democrat remains concerned over what impacts the measure may have on the U.S. national debt.
"I will not support a bill that is this consequential without thoroughly understanding the impact that it will have on our national debt, our economy and, most importantly, all of our American people," Manchin said in a Monday statement.
Today, the National Debt totals over $28 trillion.
While a staggering figure in itself, economists remain conflicted over what the balance truly means for America's future. While certain political discourse could lead one to believe the U.S. stands alone in this problem on the world stage, Japan, Italy, and Belgium all face larger debts, putting America at the number eight spot on the list of the world's 10-largest debtors, according to World Population Review.
Only once in history has the national debt reached zero. This was in 1835 under President Andrew Jackson. However, following World War II, the debt to GDP ratio experienced a decline that lasted roughly up until the election of President Ronald Reagan.
From there, the ratio saw a steady increase that lasted roughly till the second half of the Clinton administration. The figure spiked significantly between 2008 and 2012 amid the Great Recession overseen by President Barrack Obama. It stayed at roughly that same level under former President Donald Trump until jumping significantly once again amid COVID-19 spending.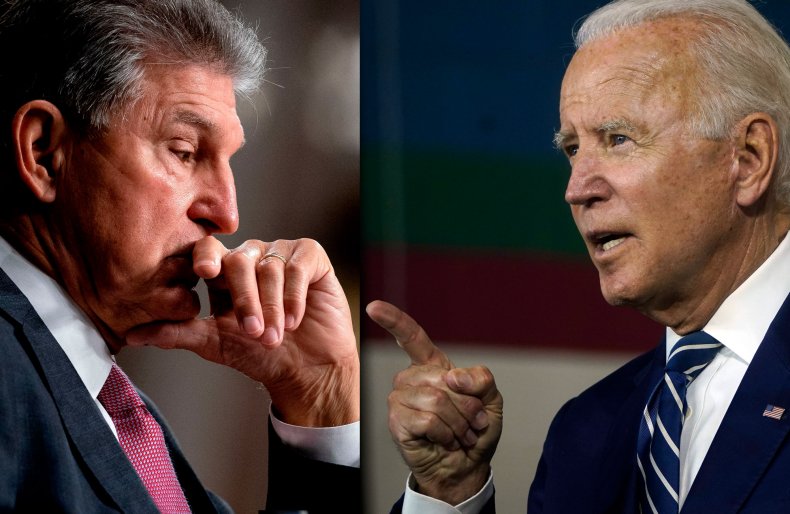 When it comes to analyzing what effects that the debt may have on America's future, David Wessel, senior fellow in Economic Studies at the Brookings Institution who covered economics with The Wall Street Journal for over 30 years, told Newsweek that there is a key competent of the issue that Americans should focus on—the debt's interest rates.
"The reason we care about interest rates and what the government pays on interest is that it's a signal as to whether the government is crowding out private borrowing," Wessel said. "The real reason to worry about government deficits that are too big is that there's a limited amount of savings [to borrow off of] out there, and if the government takes too much of it, there won't be money left for businesses."
Roughly a decade ago as the debt surged under the Obama administration, economists warned that the potential rise in interest rates could lead the government to be stuck dolling out its funds toward interest rate payoffs, leading to the problem Wessel described of federal resources being directed away from other investments. However, that has not happened.
The interest rates on 10-year Treasury securities, which measure how much interest the U.S. pays on its 10-year notes, currently stands at 1.55 percent. At the time Trump took office, that figure stood at about 2.45 percent. When Obama entered office, it was 3.67 percent. And when Clinton transferred power to Bush, the interest clocked in at 5.19 percent. While the 10-year rate is not the only measure of interest, given that the U.S. borrows at other time-frame rates, it serves as a rough indicator of how much interest might be paid on its deficit.
Wessel said that while many economists have attempted to explain the decreasing rates alongside the increasing debt, no one explanation stands as a clear answer. But despite this unknown, many still argue that it makes sense to invest in the future while rates remain low, even if that means increasing the debt.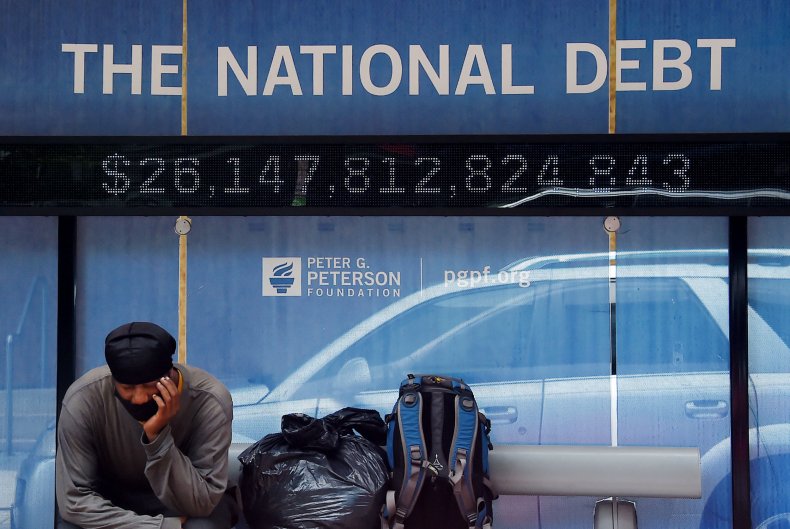 "I hate analogies to the federal debt and the federal budget to households, but this is one exception. If you're looking to buy a house and mortgage rates are low, you could afford to borrow a lot more money because your monthly payments will go down, and so, that's basically the situation we're in now," Wessel told Newsweek.
However, Wessel said just because the rates are low, that doesn't make driving up the deficit a good idea. While it may be popular to create new benefits, like dental and vision care for the elderly, Wessel said these actions fall into the category of "consumption," as these individuals will likely not offer a major contribution to the country's economic future.
In contrast, Wessel said spending on benefits such as universal pre-K and other benefits for poor children stand as an "investment." Many economists predict that benefits like this offer poorer children a more promising economic future. Should these children enter higher-paying jobs as a result of these benefits, the increase in the national debt could ultimately be paid off and more in the long term. With an issue like this, Wessel said expanding the debt could be a wise move.
Biden's Build Back Better agenda offers a number of policies that could fall under the investment category. The current version of the bill aims to provide universal preschool for 3- and 4-year-olds offers childcare investments, and invests in clean energy. The bill also offers benefits that may fit Wessel's description of consumption, such as offering affordable care for the elderly and expanding Medicare to offer hearing coverage.
"There's a completely credible argument, for at a time when interest rates are so low and we are under investing in children, that we should be happy to borrow today to make these investments," Wessel told Newsweek. "But that's not the argument that the proponents made, so they're vulnerable."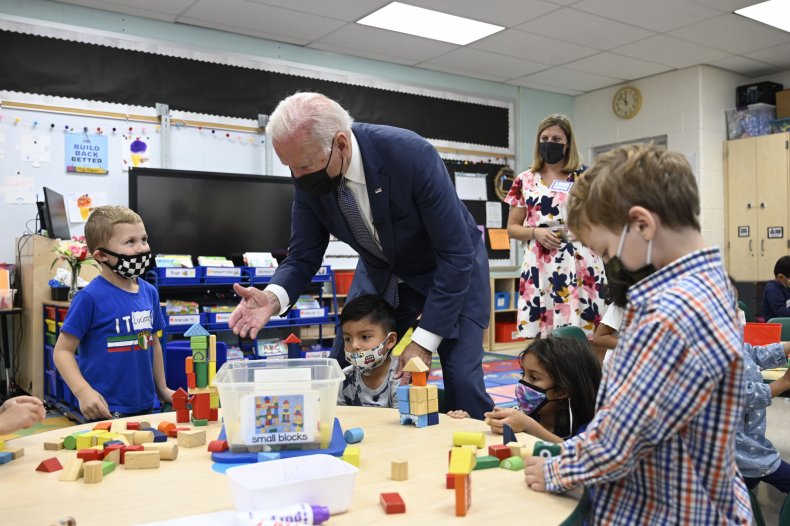 Instead of focusing on investment, the Biden administration had focused on its commitment that the bill will be paid for. Now, instead of the focus being on whether the bill should be paid for, Wessel said it instead narrows in on whether the administration is telling the truth that the program will indeed be funded.
When it comes to Manchin, Wessel remains unsure about what factors are driving his point of view. Given the bill's framework, Wessel does not believe this moment in time stands as a key juncture for the national debt issue. In his opinion, in regard to concerns over the national debt, Manchin's opinions appear to be about politics.
On a national scale, public opinion appears more aligned with Biden's priorities rather than Manchin's.
A poll by GALLUP found that 49 percent of voters worried a "great deal" about the federal deficit while a survey by Data for Progress found that 62 percent of voters supported Biden's Build Back Better plan. Wessel acknowledged that the polls do indicate true concern for the debt. However, he doesn't believe it to be an issue that sits at the forefront of the minds of American voters. His reason for that opinion—most politicians don't speak a whole lot about it.
"If you're against something, worrying about the federal debt makes sense. It is definitely true that there must have been very little public anxiety about the debt for the last several years because I figure that politicians talk about things that they sense or know from their polls voters care about," Wessel told Newsweek. "The fact that they talk about critical race theory or paid family leave is an indication of what they think their constituents are worried about. I don't see any evidence that people aren't worried about the federal debt."