Why a Negative COVID Test Doesn't Mean a Safe Thanksgiving
With many preparing to head home for Thanksgiving, COVID-19 testing sites across the country are reporting long lines and hours-long wait times. But testing negative isn't a surefire way to ensure a virus-free Thanksgiving.
Health experts warn that a negative test may cause more harm than good when people begin relying on them as a guarantee for indicating virus levels.
"There's a false sense of security because what the testing is telling you is at that point, is that when you had the test, you were either COVID negative or COVID positive," Neysa Ernst, a nurse manager at Johns Hopkins Hospital's biocontainment unit, told Newsweek. "It's not like I got the flu shot, now I'm not going to have the flu."
Dr. Roy Gulick, chief of infectious diseases at Weill Cornell Medicine and NewYork-Presbyterian, agreed that coronavirus tests can mislead people into thinking that it is safe to gather with their families next weekend.
"Like we saw in certain gatherings at the White House and other places, a negative test can give a false sense of security," he told Newsweek. "The only thing that testing tells you is that you weren't carrying the virus at the time that you were tested."
"Getting a negative test certainly reduces, but does not eliminate, the chance of someone carrying SARS-CoV-2," Gulick said.
For those who plan on getting tested on Tuesday or Wednesday before heading home for a shared turkey dinner, levels of the virus may also not be high enough to show up on the test if an exposure to the coronavirus was recent.
In fact, COVID-19 tests can only help confirm a lack of infection if the individual has been self-isolating for 14 days.
"If you want to be completely safe that you have not acquired the infection and couldn't transmit it to another person, 14 days have to go by," Gulick said.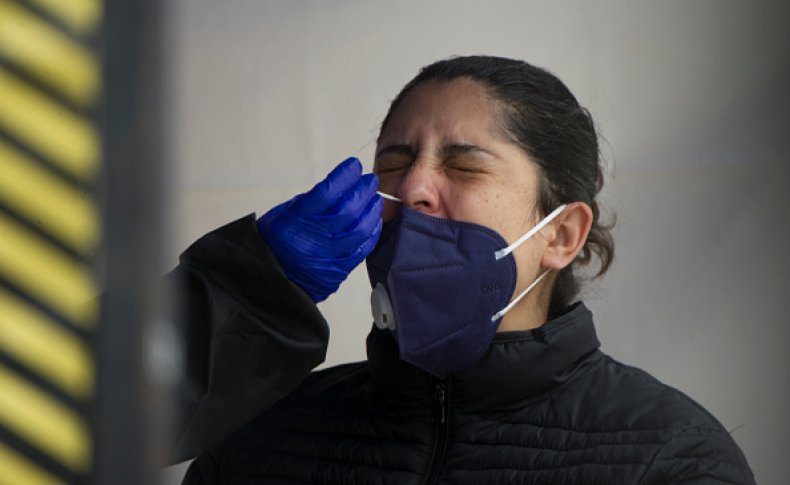 Traveling will present another problem for Thanksgiving celebrations. For travelers who test negative for COVID-19, flying or driving could re-expose people to the virus and cause them to bring it with them to their destinations.
Ernst said that even short trips, like shopping for cranberry sauce and stuffing, could cause re-exposure.
"There's so much community spread at this point. The numbers are so high that you could be tested today at 10 a.m., go to the grocery store at 10:30 a.m., come in contact with a person who was infected, and by 11:30 a.m., you would be COVID positive," Ernst said.
When it comes to preventing the spread of the coronavirus, Gulick said testing is not the answer. Rather, he said the best bet for ensuring a safe Thanksgiving is to avoid having gatherings all together.
"Thanksgiving, traditionally, is a time to get together with friends and family but this is not the year to do that. This could be a set up for super spreader events all across the country if people are not careful and following precautions," he said.
A number of cities and states have issued warnings ahead of the long weekend, advising residents to cancel their Thanksgiving plans just this year.
On Wednesday, Harris County, Texas' largest, sent an emergency alert asking residents to cancel as the county recorded a 250 percent increase in confirmed cases. Governors in California, Oregon and Washington have all issued travel advisories ahead of the holiday weekend.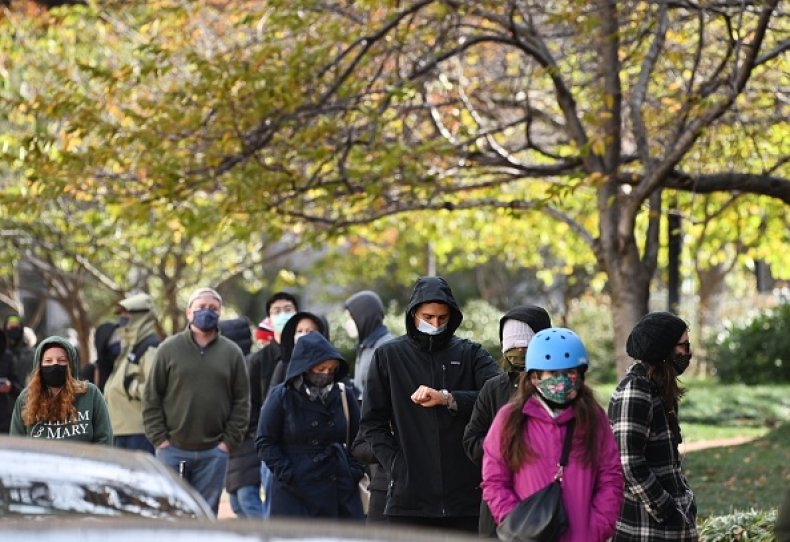 While some may think it will be safe if everyone attending a Thanksgiving gathering tests negative, Ernst urged people to reconsider.
"This mentality of 'as long as everyone gets tested, they're safe' is also a false sense of security," she said. "There's asymptomatic spread. People don't even have to know they had the virus. They take their temperature that morning, they're fine, they go to Thanksgiving gathering and someone else gets infected."
"We know of all the places people pick up COVID, indoor dining in restaurants has been the highest risk, so you could extrapolate that to a large indoor gathering for Thanksgiving dinner," Gulick said. "It really does raise concern about what we usually do."
Ernst also pointed to the already overwhelmed health care systems facing an onslaught of coronavirus hospitalizations.
"The Midwest was relatively unaffected in the first surge, but everyday I get tweets from hospitals in Midwest saying, 'We're full. We have no ICU capacity,'" she said. "We really need to change our quickly if we want to have any hope of this not becoming even more of raging wildfire than it already is."
Ernst is concerned that these hospitals will face even greater fallout after the Thanksgiving weekend, if people continue to gather.
"Hospitals are going to look like they did back in March or April where elective procedures are canceled," she said.
"There's not an unlimited pool of health care workers. There's not an unlimited pool of hospital beds," she added. "If you have health care workers that start to contract COVID, then you're not going to have a health care provider to take care of that patient and that's going to get even worse."
Gulick is hopeful that this may be the only Thanksgiving that families and friends will have to cancel gatherings in efforts to prevent an outbreak.
"It may be that this is the only Thanksgiving that we need to change what we do to a major extent," he said. "If the vaccine is rolled out later this month or into December and next year, then hopefully the pandemic can come under control and next Thanksgiving will be a different story."
"Let's be careful and respectful around our families. We all have family members that are at high risk for severe COVID, either because of their age or because of underlying conditions. This is not a year you want to pass the virus to those family members. People should take every precaution this year not to do that," he added.
Update 18/11/20 5:32 p.m. This story was updated to include more information about Roy Gulick's affiliation.