Why Netflix is Canceling 'On My Block' After Season 4
Season 4 of On My Block arrives on Netflix today but fans of the show will be sad to hear that it's the final season airing on the streaming service.
The teen comedy-drama started in 2018 and has followed the lives of high school teens in an inner-city neighborhood in Los Angeles. Each of the main cast members are back for the last batch of episodes which are available to watch now.
The popular show's cancellation by Netflix may have led some to wonder why it's coming to an end. Here's everything we know about the Season 4 of On My Block and about the upcoming spin-off.
Why is On My Block ending?
While no official reason has been stated by Netflix, the decision to end On My Block after Season 4 rather than renew it for a fifth season may come down to money.
In January 2021, The Hollywood Reporter wrote that the main cast members had renegotiated sizable pay increases per episode, which would have been set to rise even more for in Season 5.
They reported that the show's five main stars Sierra Capri, Jason Genao, Brett Gray, Diego Tinoco and Jessica Marie Garcia, were set to received pay bumps up to $85,000 an episode for Season 4. Each cast member would have reportedly earned $1.05 million for the entire season if it was renewed for a fifth season.
Netflix announced earlier this year that the fourth season of On My Block would be the show's last.
Who stars in On My Block Season 4?
The aforementioned five main stars of On My Block will be back for the final run of episodes. Capri returns as Monsé Finnie, Genao is Ruben "Ruby" Martinez Jr., Gray will play Jamal Turner, Tinoco is Cesar Diaz and Garcia is back as Jasmine Flores.
Julio Macias returns as Oscar "Spooky" Diaz while Peggy Blow is also set to get a more prominent role as Ruby's grandmother Marisol Martinez, or "Abuelita."
Andrea Cortéz joins the cast as a love interest for Spooky while Eric Neil Gutierrez stars as Ruby's dad Ruben Martinez Sr.. Off screen Gutierrez is also credited as an acting coach for the other cast members on the show.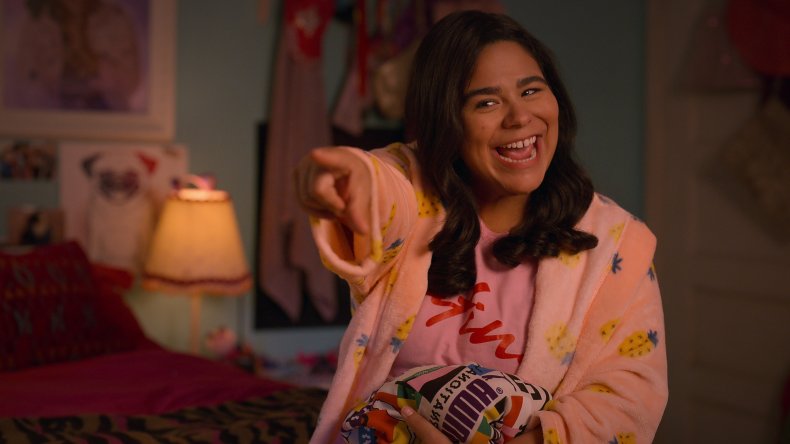 On My Block spin-off series
Just before the launch of Season 4 of On My Block, Netflix ordered a spin-off show based on the original series.
The show will be called Freeridge, named after the fictional town On My Block was based in.
Variety reported that co-creator Lauren Iungerich said: "Co-creating and running On My Block was and will always be a highlight of my life. I am so proud to pass the baton to my incredible partners Eddie [Gonzalez] and Jeremy [Haft] and the incomparable Jamie Uyeshiro who rocked it in the writers room from day one. There are more stories to tell of our beloved Freeridge and I cannot wait to continue to work with this talented team."
All ten episodes of On My Block Season 4 are available to watch on Netflix now.