Why Is the New Hampshire Primary Important? Everything You Need to Know About the Election and How to Monitor Results
New Hampshire voters will head to the polls Tuesday to cast their ballots in the first Democratic primary of 2020—one that all eyes are sure to be on after the chaotic results from the Iowa caucuses.
Vermont Senator Bernie Sanders is leading the polls in New Hampshire after South Bend, Indiana, mayor Pete Buttigieg captured a razor-thin lead in Iowa. A New Hampshire tracking poll, for example, on Monday showed Sanders in the lead at 27 percent. Buttigieg sat in second with 19 percent and Minnesota Senator Amy Klobuchar at a distant third with 14 percent. Former Vice President Joe Biden and Massachusetts Senator Elizabeth Warren sat in fourth and fifth place respectively with the slimmest of margins between them.
If all goes as expected, Bernie Sanders could win New Hampshire as he continues to cement his hold on the first place. But why does New Hampshire matter?
Here is everything you need to know about the election, including a brief history, why it's so important to the presidential elections and how to monitor the results in real-time.
It's the first in the nation
New Hampshire has been the first in the nation to hold a primary since 1920 and a state law in 1975 permitted New Hampshire to push the date earlier if another state tried to schedule their primary first.
While New Hampshire does not have many delegates to offer candidates, it still has a significant election on individual campaigns. The state has 23 Republican delegates and 32 for the Democratic side of the fence. While not a powerhouse in pure numbers, New Hampshire's true impact is due to the bump in campaign funds, media attention, and momentum.
It can make or break the campaign

New Hampshire has been known to be a true battleground for candidates and can jumpstart a candidates' path to the nomination—or curtail it—although its results aren't often the final predictor.
In 2008, New Hampshire Democrats selected Hillary Clinton, who beat out eventual President Barack Obama. Obama had won Iowa that year and only lost to Hilary by a couple of points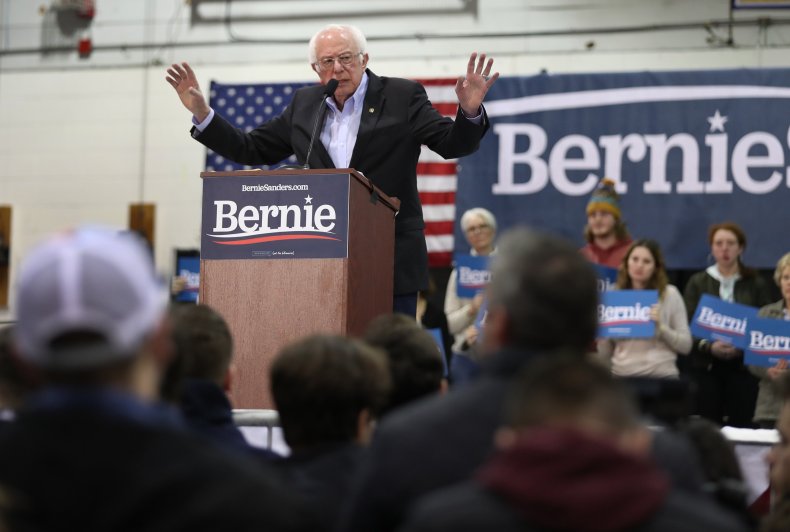 In 2016, New Hampshire Democrats selected Sanders in a resounding victory over Hillary Clinton. It was not enough to win the nomination, however, although Clinton went on to win the state against Donald Trump by a slim margin in the presidential elections.
On the Republican side in 2016, Donald Trump won the New Hampshire primary comfortably. With John Kasich and Ted Cruz not posing much of a threat in the election, Trump used the momentum of New Hampshire which ultimately won him the nomination and eventually, the presidency.
How to monitor results
Many sources will be updating the results in real-time. NPR will be providing live updates and analysis. The New York Times and CBS News will also be updating results, analysis and polling live on their respective sites. Fivethirtyeight also will provide a live forecast. New Hampshire's Secretary of State, William M. Gardner, will also provide results.