On its website, the National Solar Observatory (NSO) in Sunspot, New Mexico, says its mission is to unlock "the mysteries of the sun and its effects on the earth."
But in recent days, many Americans have focused on unlocking the mystery of why the observatory has been shut down since last Thursday, citing "security issues," and why FBI agents have been on the scene.
The curious closure has prompted speculation, unsurprisingly including conspiracy theories of the fifth kind.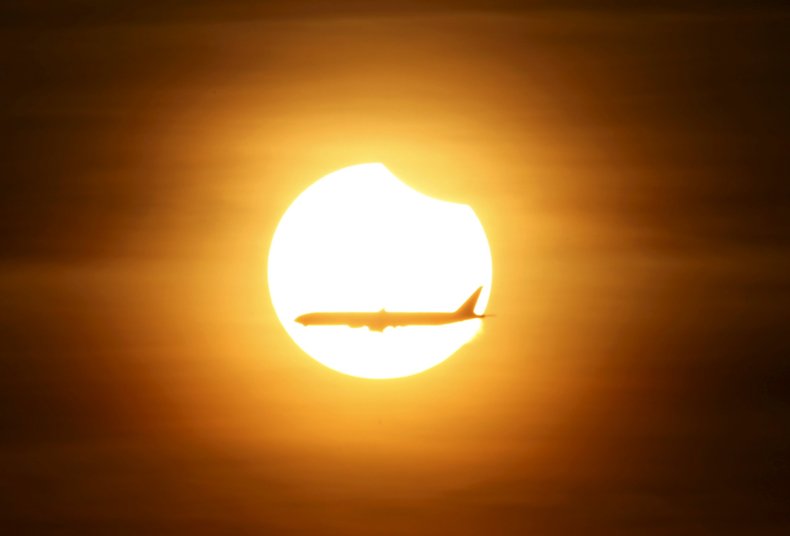 On Friday morning, the NSO broke its silence on the closure in a short statement on Twitter, thanking would-be visitors for their patience while the closure was "resolved."
"Our other facilities are open and NSO is operating as normal," the observatory said.
It then explained that its management organization, the Association of Universities for Research in Astronomy (AURA), is "addressing a security issue at Sunspot and has temporarily vacated the facility as a precaution."
Local sheriff Benny House told Newsweek that his department was asked to be on standby last Thursday while the evacuation took place.
He said FBI agents were also on the scene but refused to tell him why they were there. Workers at the observatory were also tight-lipped, refusing to tell House what "security issues" were behind the evacuation.
The sheriff said a post office near the observatory also had been evacuated. Workers there have also not returned to the office since Thursday, he said.
House said residents were looking for answers. "There's a lot of fear," he said, "and all these theories going around."
The sheriff said the FBI and the observatory owed it to the public, and to local law enforcement, to be transparent about what the "threat" could be.
"When somebody calls us up that they need us for standby, of course that raises the hair on the back of your neck," said House.
Read more: Conspiracy theorists are going mad after a New Mexico solar observatory was evacuated
"But when the party refuses to tell us why they know something that they're not passing that information on to us, that's not fair to us, because we have to know what the threat is so we can look for it," he continued. "Basically they told us there's a threat just by their actions, but they refuse to tell us what to look for. That's not fair to us."
House said neither the observatory nor the FBI had offered any explanation for the closure, despite repeated attempts by the sheriff's office to contact the FBI.
AURA, the NSO and the FBI have not immediately responded to a request for comment from Newsweek.