Why 'The New Mutants' Took 2 Years To Be Released
The New Mutants is finally here after endless delays and a troubled path to the big screen.
Having actually completed production back in 2017, the X-Men spin-off, directed by Fault in Our Stars filmmaker Josh Boone, was initially due to come out in 2018.
Endless distribution issues have plagued the film, which stars Maisie Williams from Game of Thrones and Charlie Heaton of Stranger Things fame, from the outset.
According to The Hollywood Reporter, Disney considered putting The New Mutants onto Disney+ or Hulu when they acquired the movie as part of their acquisition of 20th Century Fox in spring 2019. But the success of previous X-Men films saw it pushed for a theatrical release.
Following this, in August 2019, Variety reported that Disney was "unimpressed with New Mutants, an X-Men spinoff with a haunted-house vibe, and believes it has limited box office potential."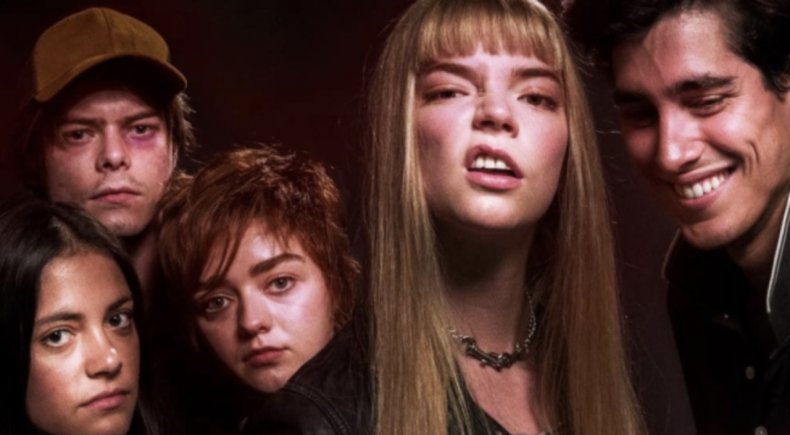 Eventually, an April 2020 release date was settled on, but then the coronavirus outbreak kicked off closing theaters across the world.
Theatrical releases started today (August 28) in the U.S. but even this has been met with issues as many reviewers have not yet seen the film.
Per Indiewire, some press outlets have explained to readers why they won't be reviewing The New Mutants, due Disney's failure to provide at-home screener links for critics.
Boone tried to stir up interest in the movie during a Comic-Con@Home panel in July.
"We're just excited for the fans to see it. Everybody's been waiting so long," he said.
Williams, who plays Rahne Sinclair in the film spoke about the delays and the possibility of people not waiting to see The New Mutants in theaters this week.
"I knew that they spent $80 million on it, so I thought, if this movie never comes out, that is such a huge waste of money that really could have made a huge impact in the world," she told Variety.
"I'm so glad that it is coming out, finally. I hope that people enjoy it. I did definitely think in the middle that maybe it would go straight to streaming. But it's going to come out in the theater, so I hope that maybe we'll get a good turnout. I don't know if anyone's really going outside."
And for fans wondering about a post-credit scene, we're sorry to disappoint but there isn't one.
Instead of post-credits, director Josh Boone told ComicBook.com: "We had [comic artist] Bill Sienkiewicz... and he did illustrations of everybody for the end credits. So, like when it says Anya Taylor-Joy, Bill did a brand-new thing behind her. So, you'll see a bunch of his artwork sort of represented during the end titles."
The New Mutants premiered in U.S. theaters August 28, 2020.