Why the New York Democratic Debate Matters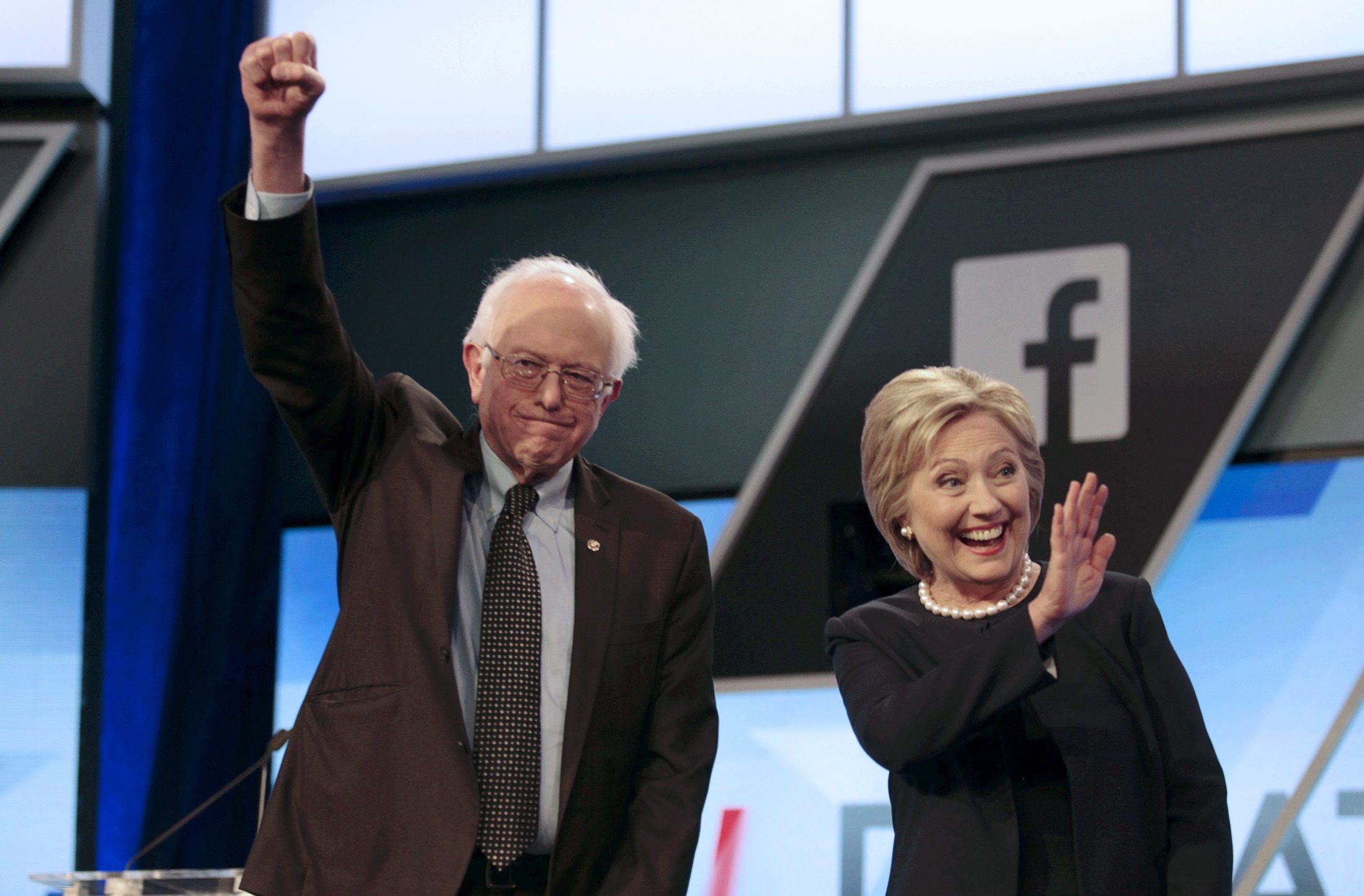 The debate over the next Democratic debate finally has been resolved.
Hillary Clinton and Bernie Sanders on Monday agreed to face off in a prime-time debate in Brooklyn, New York, on April 14, five days before the state's crucial primary.
CNN's Wolf Blitzer will host the presidential forum, scheduled for 9 to 11 p.m. Eastern time at the Duggal Greenhouse in the Brooklyn Navy Yard. The event will be CNN's seventh time hosting a Republican or Democratic debate during this election cycle. The agreement put to rest days of public and private back-and-forth between the two campaigns about if and when a debate would take place before New Yorkers head to the polls April 19.
When the jam-packed February and early March primaries and caucuses passed, it looked as if the debate season was over too. After a schedule of one a week—and sometimes more, including town halls where the candidates appeared separately—the most recent Democratic debate was held March 9.
The New York primary provides Sanders with an opportunity to deal a serious blow to Clinton, despite her substantial lead in pledged delegates. The state has 291 Democratic delegates to offer, and defeating her in her home state would be a huge win for the Vermont senator.
Both presidential hopefuls have been campaigning vigorously in New York, splitting their time with Wisconsin, which is holding its stand-alone primary Tuesday. Clinton was in New York City on Monday to celebrate Governor Andrew Cuomo's signing of a $15 minimum wage law. She also has been to the Apollo Theater in Harlem and to the State University of New York at Purchase, in Westchester County. Sanders held a rally last week in Saint Mary's Park in New York City's Bronx borough.
The Empire State is significant and personal for both Democrats: Clinton served as a U.S. senator from New York for eight years and now houses her campaign headquarters in Brooklyn, where Sanders was born. He briefly studied at Brooklyn College before transferring to the University of Chicago and graduating in 1964. His wife, Jane, also was born in Brooklyn, just 15 blocks from where her future husband was raised.
In January, both campaigns called on the Democratic National Committee to sanction additional debates in April and May. But they didn't reach an agreement until this week. Sanders for months blasted the DNC for not scheduling enough debates to give voters a chance to choose between the contenders, who previously included former Maryland Governor Martin O'Malley. The DNC warned candidates against participating in debates not hosted by the party's governing body.
For at least a month, Sanders's campaign has been calling for a debate in New York before the primary. Over the weekend, he again challenged Clinton to participate in a forum with him in the Empire State.
Both campaigns said that they proposed dates for a New York debate before the primary but that each was rejected by the opponent. Sanders initially said he was busy on April 14 because of a rally he had scheduled in New York City. On Monday, his campaign said it had moved the event to the night before the debate to accommodate the newly scheduled forum.
"We hope the debate will be worth the inconvenience for thousands of New Yorkers who were planning to attend our rally on Thursday," his campaign said in a statement.
In New York, Clinton once again has stepped up her criticisms of Sanders's gun-voting record, highlighting his support of the contentious Protection of Lawful Commerce in Arms Act (PLCAA) as a congressman in 2005. The law prevents gun violence victims from taking legal action against distributors whose weapons are used in crimes and fatal shootings.
New York is a state with strict gun laws, ranked sixth for enacting effective firearms laws in last year's annual scorecard published by the Law Center to Prevent Gun Violence. Clinton has the support of prominent New York leaders and outspoken activists for gun control prevention, including Cuomo, Senator Chuck Schumer and New York City Mayor Bill de Blasio. Acting on the defensive in the ongoing race for the White House, Sanders has agreed to co-sponsor a bill that seeks to nullify the PLCAA.