Why Is No One Talking About Elon Musk's Ties to China? | Opinion
Ever since Elon Musk offered to buy Twitter for $44 billion, a debate about free speech and social media has been roiling the internet. The Right sees in Musk a savior from Twitter's liberal bias, while the Left sees in Musk someone who would eliminate content moderation, allowing all manner of views and speech on the social media platform.
Both sides are missing an equally important other side to Musk's potential acquisition, namely, that this deal may help Communist China.
The issue was raised by Amazon's Jeff Bezos, who earlier this week tweeted, "Interesting question. Did the Chinese government just gain a bit of leverage over the town square?"
Of course, Bezos has done his own share of censorship on behalf of the Chinese Communist Party, so he's probably not the best person to raise this issue. Nonetheless, he has a good point: Musk has a long history of always complying with Communist China's wishes, seemingly due to his extensive business ties with the largest authoritarian regime in the world. And it stands in direct contrast with how he operates in the U.S.
Thus, when China told Tesla to make a change to their cars, Musk complied immediately, despite reticence in similar situations in the U.S. When California shut down a Tesla factory, Musk called them fascist and refused. When China shut down a Tesla factory, Musk quietly complied.
How would Musk respond if China were to demand more censorship on Twitter?
Although the Communist Chinese banned Twitter in 2009, they continue to use the platform for global information warfare efforts. Meanwhile, risking harsh prison sentences, Chinese citizens and dissidents use VPNs to access the site, gaining access to censored news and other information.
Twitter has in the past shut down and archived Chi-Com accounts, but will Musk's Twitter have the guts to do the same?
There's reason to believe his compliance with China will extend to his leadership at Twitter if he buys it. After all, Musk needs China to ensure Tesla's success. Last year, more than half of Tesla's global sales and over a quarter of its revenue came from China. And the Communist Party certainly has no moral qualms about using business interests to affect desired political outcomes.
Musk's close ties to China go beyond business, and they raise serious concerns. He recently spoke about space in a pre-recorded video at the Chinese embassy in Washington, D.C. He is on record saying that China "rocks," and he congratulated the CCP on its 100th anniversary.
After Musk declared that he "loves" China, the regime offered him permanent residency—the same Chinese government that has refused to issue me—a patriotic Chinese citizen—a Chinese passport and banned me from going home for decades. These issues have concerned politicians in Washington, D.C., so much so that they proposed amendments to the National Defense Authorization Agreement to learn more about Musk's connections to China and how they may concern the U.S.'s security interests.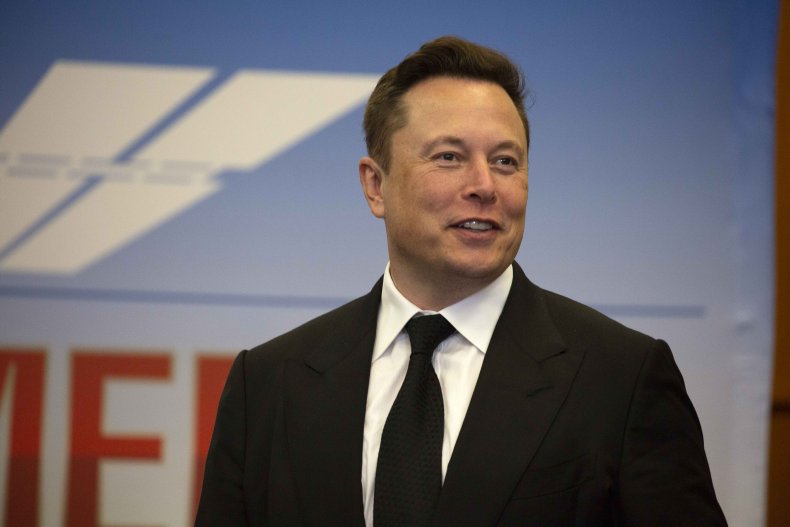 But even on the free speech front, the SpaceX and Tesla CEO has issues. He once reportedly pressured a financial columnist critical of Tesla to stop writing and tweeting about him. He has reportedly fired employees who have disagreed with him or got in his way or tried to unionize.
With Musk's history of using bullying tactics and the threat of litigation to silence criticism, it's certainly not out of the question that he would comply with Chinese censorship demands.
Earlier this year, Sen. Marco Rubio (R-Fla.), ranking member of the U.S. Senate Foreign Relations Committee, criticized Tesla for debuting a new showroom in the Xinjiang region of China, where the communist regime is said to be abusing Uyghur Muslims, just weeks after President Joe Biden signed the senator's bipartisan Uyghur Forced Labor Prevention Act to stop said abuses. Directly in response to the showroom's opening, the senator wrote on Twitter that, "nationless corporations are helping the Chinese Communist Party cover up genocide and slave labor in the region."
Musk has taken the brunt of the heat for landing business in China which requires that all Chinese entities are legally obligated to spy for the government, a practice codified in China's National Intelligence Law of 2017. But of course, this problem is not exclusive to Musk. Plenty of U.S.-based businesses and businessmen have cozied up to China's genocidal regime. AMC, Smithfield Foods, GE Appliances and Motorola Mobility, among others, are or have been owned or controlled by Chinese companies.
Perhaps Musk's purchase of Twitter will be different; maybe he is trying to buy Twitter in a goodhearted effort to protect the ideals and principles that have made this nation great. But that's far from guaranteed, and in the coming weeks and months, politicians and regulators should be paying close attention.
Jianli Yang, a former political prisoner of China and a Tiananmen Square Massacre survivor, is founder and president of Citizen Power Initiatives for China and the author of "For Us, The Living: A Journey to Shine the Light on Truth."
The views in this article are the writer's own.