Why Is North Korea's Kim Jong Un Being Considered for Time's Person of the Year? Hitler Won the Title in 1938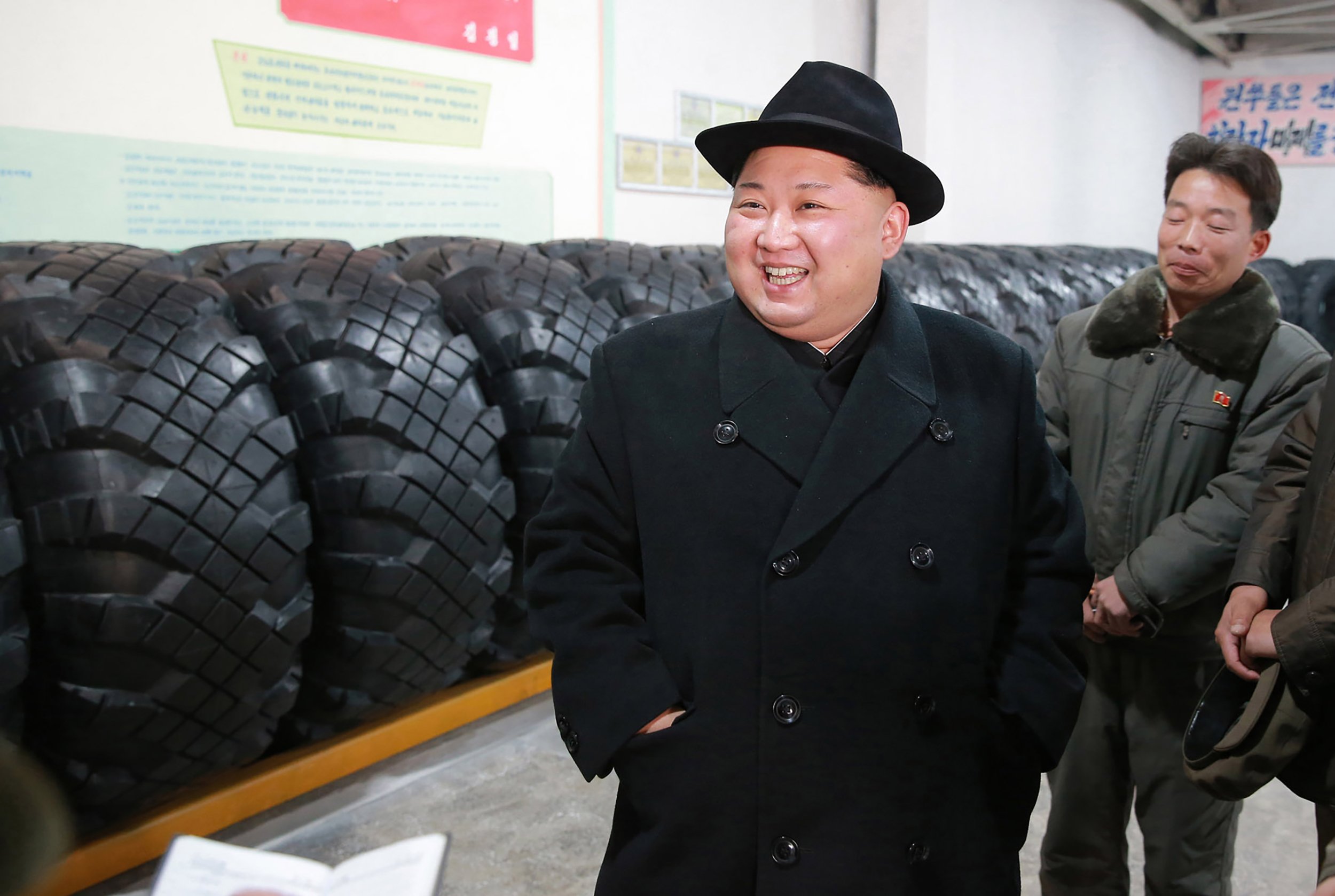 Kim Jong Un is on the shortlist for Time's Person of the Year in 2017, and it's the talk of the town.
Some people wondered if the magazine had lost its mind. "Selecting Kim Jong Un as 'Person of the Year' would be an embarrassment. @Time. An American magazine shouldn't glorify a maniac who's threatened to bomb the US and its allies," reporter Britt McHenry tweeted.
Others seemed to want Time to pick Kim just to see how President Donald Trump would react. "Imagine the tweetstorm if Kim Jong Un beats Donald Trump for Person of the Year," tweeted Josh Billinson, editor at Independent Journal Review.
Trump seems to believe he's too cool for the award, recently tweeting, "Time Magazine called to say that I was PROBABLY going to be named 'Man (Person) of the Year,' like last year, but I would have to agree to an interview and a major photo shoot. I said probably is no good and took a pass. Thanks anyway!"
But Time doesn't give its title to someone based on how likable, popular or admirable he or she is (despite what Trump apparently believes). It bases its choice on how influential the individual has been on world events over the course of a year.
From that standpoint, it's easy to see why Kim Jong Un is on the shortlist. He has dominated the news cycle in 2017 as his reclusive nation has ramped up its long-range missile tests and made huge strides toward developing a nuclear weapon capable of reaching the mainland U.S. This led to an ongoing war of words between Kim and Trump that has generated worldwide concern about the prospect of an armed conflict between the two nations.
Kim's behavior led to condemnation from the international community as well as a slew of harsh economic sanctions against his already impoverished country. China, North Korea's top trading partner and most important ally, has even joined in on the global rebuke of Kim's regime.
Like it or not, Kim has had a huge impact on global affairs over the past 12 months. And he is not the only reprehensible world leader to be considered for Time's Person of the Year.
Adolf Hitler received the title in 1938, and Time's assessment of his actions over the course of that year weren't exactly flattering. Time said Hitler had torn to "shreds" the Treaty of Versailles, the peace treaty that marked the end of World War I, and listed the numerous ways he'd already begun to terrify the world.
"[Hitler] rearmed Germany to the teeth—or as close to the teeth as he was able. He [stole] Austria before the eyes of a horrified and apparently impotent world.... All these events were shocking to nations which had defeated Germany on the battlefield only 20 years before, but nothing so terrified the world as the ruthless, methodical, Nazi-directed events which during late summer and early autumn threatened a world war over Czechoslovakia," Time said in the article, published January 2, 1939, explaining why Hitler had been named Person of the Year.
When Trump was named Person of the Year for 2016, many were upset that a man who'd been catapulted to the White House by running on what was widely viewed as a hypernationalistic, xenophobic platform was seemingly being celebrated. But in outlining why Trump received the title, Time was hardly gentle on the real estate mogul turned politician: "For reminding America that demagoguery feeds on despair and that truth is only as powerful as the trust in those who speak it, for empowering a hidden electorate by mainstreaming its furies and live-streaming its fears, and for framing tomorrow's political culture by demolishing yesterday's, Donald Trump is TIME's 2016 Person of the Year."
In short, an acknowledgement of a person's influence is not necessarily an endorsement, and in some cases can offer the perfect opportunity to demolish an immense—and, in this case, seemingly profoundly fragile—ego.