Why the NYPD is Canceling Most of Its Holiday Parties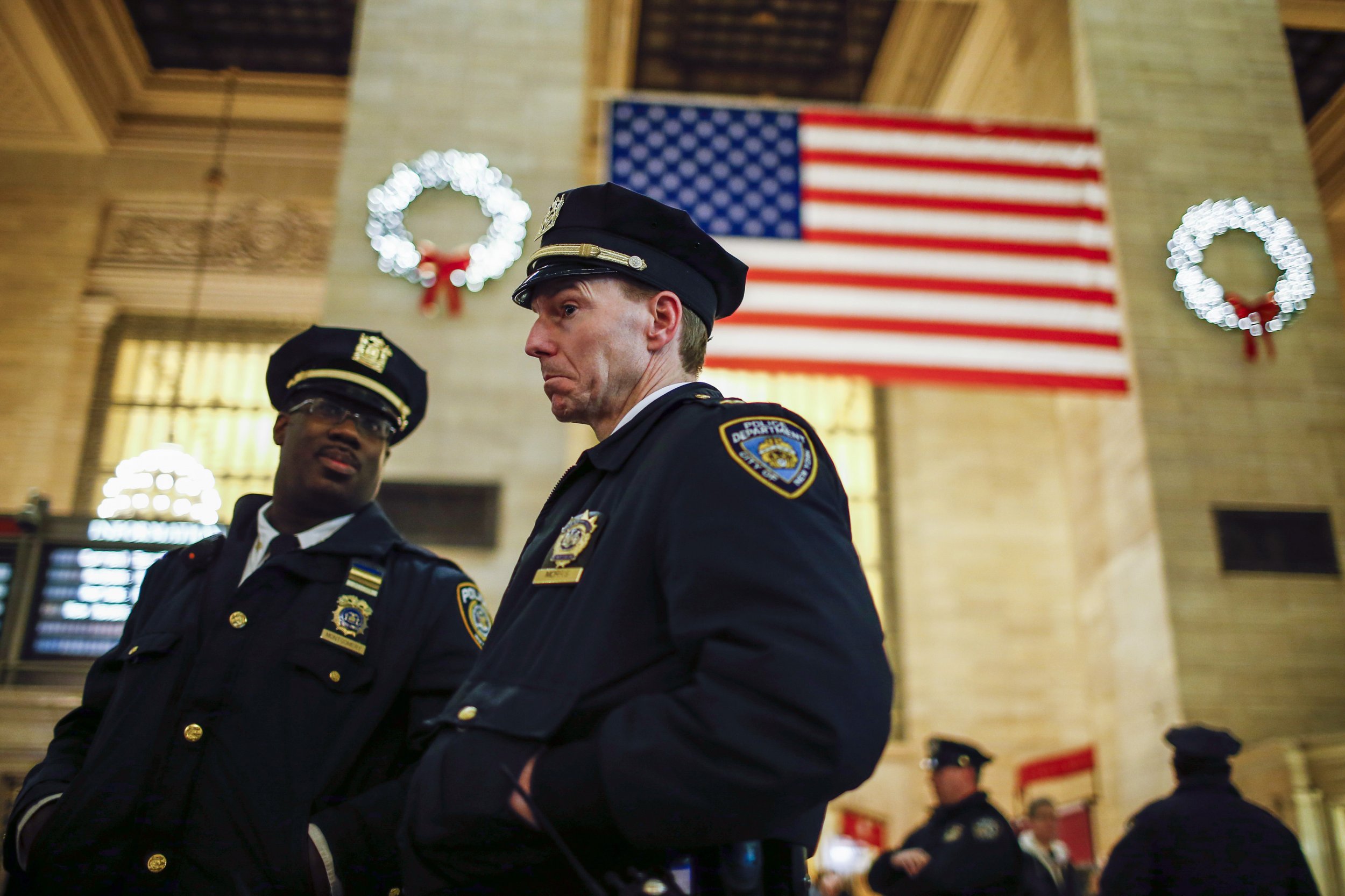 A majority of police precincts in New York City are reportedly canceling their holiday parties this year. The reason: a bevy of protests against police departments.
As first reported by DNAinfo.com, the NYPD has canceled roughly two-thirds of its holiday parties, most of which are open bar. Officers pay for the events themselves. And because more cops are being asked to work additional hours due to the protests, fewer are able to attend the parties and have thus declined to contribute to the pool for the festivities.
The NYPD did not reply to a request for comment.
The protests in New York began this summer after the fatal police shooting of Michael Brown, an unarmed teenager in Ferguson, Missouri. In late November, they escalated after a grand jury decided not to indict Darren Wilson, the officer who shot the teen. The numbers swelled just over a week later after a grand jury in New York decided not to indict Daniel Pantaleo, an officer who put Garner in a choke hold before his death on Staten Island. Now the protesters are out in full force, multiple times a week and often late into the night, calling for the decisions to be overturned, among other things.
At a recent press conference, Police Commissioner Bill Bratton said the NYPD has spent a whopping $22.9 million on overtime pay as a result of the protests. "These events have been costly," he said. "They have been a significant drain on the manpower of the city."
During a midtown Manhattan protest over Garner's death on December 3, a city employee responsible for setting up barricades enthusiastically told Newsweek, "I'm just standing here making overtime!"
One police officer told DNAinfo the party cancellations "suck," but others were willing to take the larger paychecks during the holiday season in exchange for a canceled shindig.
Some precincts are planning to reschedule their parties for after the holidays so more officers can attend at a later date. The 6th Precinct planned to hold its bash at Capitale, an event space in downtown Manhattan. A booker for the location told Newsweek, "[The officers] postponed it, after Christmas. But I'm not sure when yet."