Why It Took So Long to Spot the NYPD Shooter's Threats on Instagram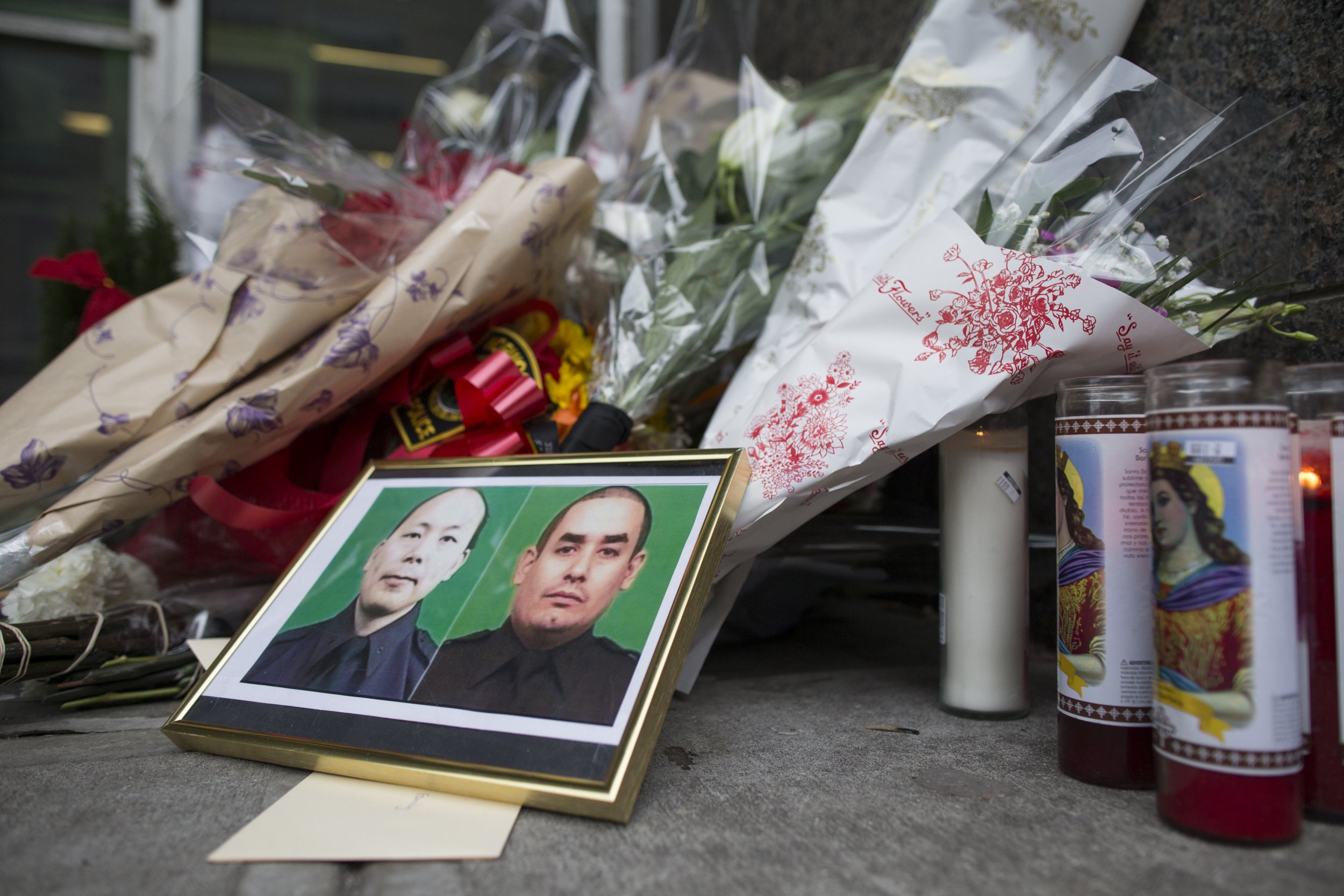 On Saturday, after shooting his ex-girlfriend, a man traveled from Baltimore to Brooklyn and shot and killed two NYPD police officers as they sat in their cruiser. They never even had a chance to pull their weapons. Before the shooter—later identified as Ismaaiyl Brinsley—committed his crime, however, he gave warning on Instagram that it was imminent.
"I'm putting wings on pigs today. They take 1 of ours ... let's take 2 of theirs," one of the 28- year-old shooter's posts said, accompanied by a picture of a silver handgun. He also included the hashtags, "#ShootThePolice #RIPErivGardner (sic) #RIPMikeBrown."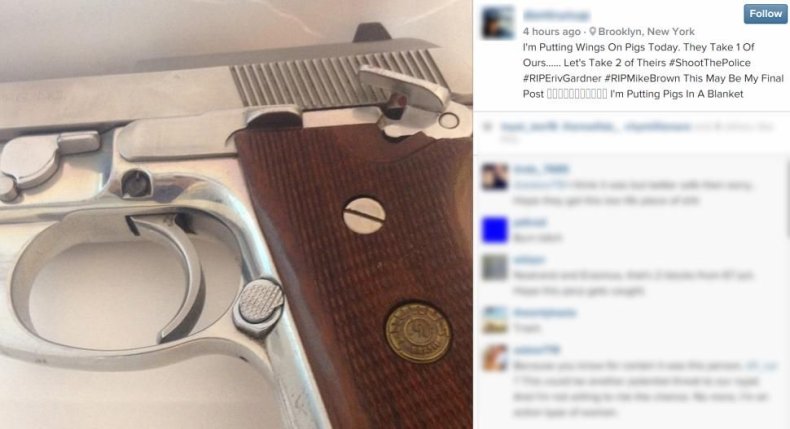 But by the time law enforcement discovered his posts and circulated a warning to New York precincts, it was too late—Brinsley had already ambushed, shot and killed the two policemen.
While Instagram's policies prohibit violent or unlawful posts, the platform's conditions of service state, "Instagram does not have any obligation to prescreen, monitor, edit, or remove any Content." This abdication of responsibility to supervise content has made Instagram a hotbed for criminal activity—at least until a concerned citizen tips off the authorities, as was the case for Brinsely.
Prior to taking off for New York, Brinsley shot his ex-girlfriend in a town outside of Baltimore. It was one of her friends, not Instagram, that alerted Baltimore County Police to his troubling posts. Forty minutes after receiving the warning, Baltimore County Police placed a call to the NYPD.
The NYPD promptly circulated a memo with Brinsley's image and a warning: "Suspect is armed with a 9mm handgun and has posted pictures on Instagram saying that he will shoot a police officer today. PLEASE USE EXTREME CAUTION, THREATS ON POLICE. ARMED SUBJECT." But it was already too late.
This is not the first time threats and criminal conduct have flourished on the platform.
Just last year, an anonymous Philadelphia-based Instagram account was under investigation for the mass intimidation of witnesses. The account, "rats215," outed more than 30 witnesses of violent crimes across the city by sharing their pictures, classified police statements and sometimes secret testimony. Commenters also levied threats against the witnesses, writing things such as "post some new rats. I needa put a hit out on them" and "we will get at you in time."
Police learned of rats215 when an officer, who had been monitoring Twitter, stumbled upon images of witnesses and court records that originated from the account. By the time the rats215 was shut down, it had reached nearly 7,900 followers.
It is important to note that Instagram has 300 million monthly active users, who together create an enormous amount of content—a small portion of which may toe the line of a threat or could be interpreted as an indication that a law has or will be broken. The mass of content and the uncertainty of what to take at face-value makes monitoring the platform a monumental task.
Though Instagram has effectively relinquished its responsibility to keep tabs on posts through its terms of use, it has made some efforts to keep the platform safe.
Using the hashtag #GunsForSale, private gun owners take to the photo-sharing site to advertise firearms they wish to sell and use the comments section to exchange information about each item. Posts using the hashtag led to one of the largest gun busts in New York City last summer. This incident led Sen. Edward Markey (D-Mass.) to send a letter to Instagram asking the platform to ban gun sales.
While the platform hasn't followed through with his request, Instagram hasn't ignored the issue either. When one visits the hashtag today, a warning pops up: "The private sale of firearms is regulated in many locations, and may even be prohibited. Background checks may be required in some places, or may be obtained for safety purposes before completing private sales. Please ensure that you are following the laws that apply to you."
The best way for users to report abusive content on Instagram is to click the "Report Inappropriate" button under each picture or video. It is then up to the discretion of a dedicated Instagram team as to whether the content violates their policies and if they will remove it. If the matter is pressing, Instagram suggests users go directly to law enforcement.