Why Obama Won't Fire Richard Holbrooke—Despite a Growing Chorus Against Him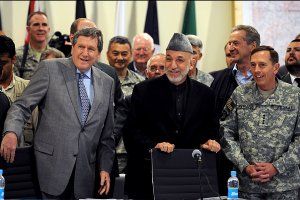 Now that Stanley McChrystal is out, pundits and politicians—including eminent Republican Sens. John McCain, Lindsey Graham, and Kit Bond—are clamoring for the heads of Ambassador Karl Eikenberry and Richard Holbrooke, President Obama's special envoy for Afghanistan and Pakistan.
The theory: as long as Obama has gotten rid of one part of the fractious, dysfunctional team in Kabul, he might as well clean the rest of the house, too. Eikenberry has had an awful relationship with Afghan President Hamid Karzai, especially since cables in which he said Karzai was "not an adequate strategic partner" leaked in January. Holbrooke, too, has been under scrutiny. Despite his sterling reputation as broker of the Dayton Accords, he's flown under the radar, prompting cries of "Where's Dick?" A McChrystal aide, meanwhile, told Rolling Stone, "The Boss says he's like a wounded animal. Holbrooke keeps hearing rumors that he's going to get fired, so that makes him dangerous."
But with McChrystal out and Petraeus in, the envoy is probably stronger than before. Holbrooke and General Petraeus seem to have a warm relationship that bodes well for both the diplomat and the whole Afghanistan team. "Petraeus and Holbrooke work together rather well, as best I can tell," says Michael O'Hanlon, a senior fellow in foreign policy at the Brookings Institution. "I have heard the former lavish praise on the latter for matters such as his work on agriculture policy in Afghanistan and its crucial role in defeating the insurgency."
Holbrooke, for his part, showered plenty of praise on Petraeus, too. Introducing the general at an appearance in New York in April, he spoke about how Petraeus's counterinsurgency approach was "a huge change over the region he inherited," and went to great pains to describe how well he got along with his military counterpart. ("He has a faculty for hyperbole," responded Petraeus, apparently embarrassed by the florid introduction.) Their chemistry has been apparent elsewhere. They traveled to Kabul together in April to meet with Karzai and have teamed up to give interviews about American strategy.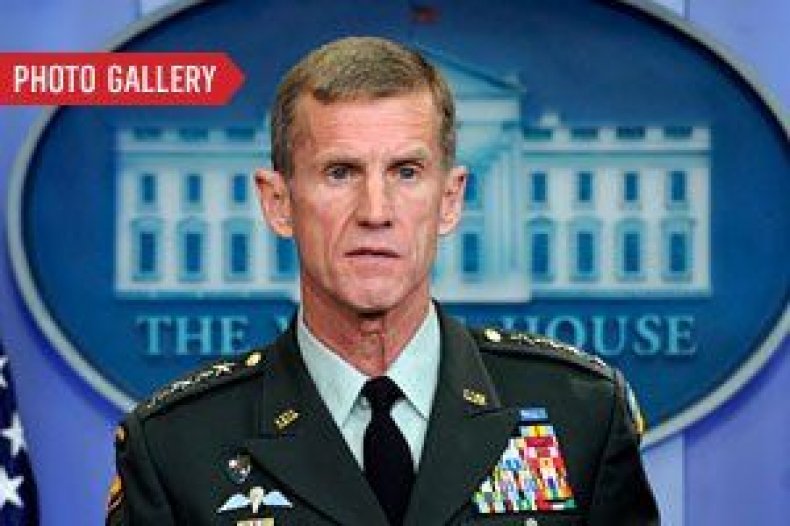 Furthermore, Holbrooke isn't as weak as some pundits seem to think. He might be an old dog, but he's learning new tricks—becoming uncharacteristically quiet but getting results under the radar, as Josh Rogin reports at Foreign Policy.
Of course, there's no reason to believe GOP senators' appeals would sway the White House to sack Holbrooke anyway. The senator with the most foreign-policy influence with Obama is probably John Kerry—one of the allies Holbrooke has cultivated of late. So if Holbrooke's a wounded animal, it's probably safe to say he's on the mend. McChrystal, meanwhile, has been put out of his misery.