Why Obama's Proposal to Slash Methane Emissions Is a Really Big Deal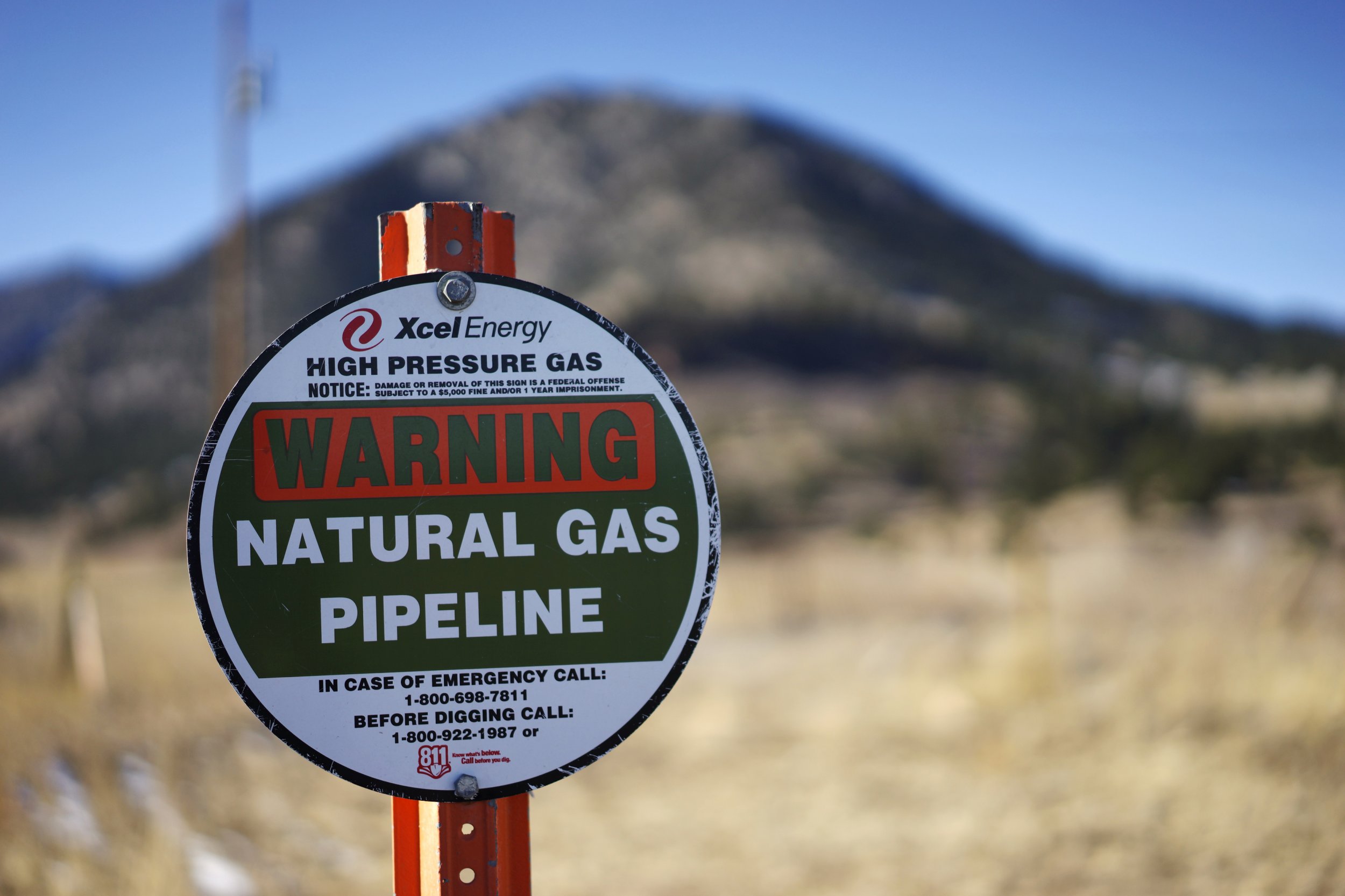 The Obama administration announced yet another blockbuster climate change reform on Tuesday morning: the first-ever federal proposal to significantly cut methane emissions from the oil and natural gas industry.
The rule will also set limits on the release of volatile organic carbons, a key precursor of ozone pollution, from "new and modified" gas facilities and pipelines as well as from fracking wells, notorious for spewing methane and ozone pollution.
Methane is the primary component of natural gas and a fierce driver of climate change. Though it doesn't linger in the atmosphere for as long as carbon dioxide, its more-discussed counterpart, it is far more heat-trapping in the short term; in its first 20 years in the atmosphere, methane's climate-warming impact is at least 84 times that of CO2. Over a 100-year period, its impact is still 20 times greater than CO2.
According to data compiled by the Environmental Defense Fund (EDF), around 25 percent of global warming experienced today is the direct result of methane emissions. In a statement emailed Tuesday, the U.S. Environmental Protection Agency (EPA) says it estimates its new rule will "yield net climate benefits of $120 million to $150 million in 2025."
"Today, through our cost-effective proposed standards, we are underscoring our commitment to reducing the pollution-fueling climate change and protecting public health while supporting responsible energy development, transparency and accountability," EPA Administrator Gina McCarthy said in a statement.
The EPA proposal, which has been in the works since at least January, calls for a steep 40 to 45 percent cut in national methane emissions from 2012 levels within the next 10 years, by way of tighter rules meant to prevent methane from escaping from pipes and compression facilities. The rules, however, are mandatory for only new and modified facilities, and voluntary for pre-existing ones.
The oil and gas industry says it has a natural incentive to voluntarily update its systems, since lost methane translates into lost product and lost revenue. But environmental groups like the EDF say that performance under past programs proves that, in practice, that turns out to be not the case.
"EPA has now run a voluntary program for reducing methane emissions from the oil and gas industry for the past 20 years, and frankly 99 percent of industry has failed to step up to the plate to participate," Mark Brownstein, vice president of EDF's climate and energy program, told InsideClimate News. "It is naive to think that all [oil and gas producers] are simply going to sign up to do what's right absent some prodding from federal and state regulation."
The nation's natural gas production and transportation infrastructure is notoriously riddled with leaks. According to a study published Tuesday in the journal Environmental Science and Technology, natural gas facilities lose about 100 billion cubic feet of natural gas each year, or eight times more than EPA estimates they do, The New York Times reports. Last year, Google's Street View Cars partnered with the EDF to map methane emissions in a few American cities and found leaking pipes everywhere.
In many cases, methane leaks are cheap to fix, according to a 2014 study commissioned by the EDF. As InsideClimate News points out, that study found that the natural industry could cut methane emissions by 40 percent below projected 2018 levels at an average annual cost of less than $0.01 per 1,000 cubic feet of produced natural gas, an amount that today sells for approximately $3.