Why Oscars Attendees Will Not Be Wearing Masks This Year
Those attending the live Oscars ceremony this Sunday will not be required to wear face masks while taking part in the televised event, the Academy of Motion Picture Arts and Sciences has announced.
As reported by Variety, the event will be attended by 170 guests, who will all be unmasked for the duration of filming. It is being held at Union Station in downtown Los Angeles.
The news was announced via a Zoom meeting attended by Academy reps and nominees and studio and personal publicists.
So why will the guests not be required to wear masks despite COVID-19 restrictions on gatherings?
The Academy Awards are being legally treated as a film or television production therefore masks will not be required.
"Masks won't be required for those appearing on camera as the award show will be shot like a film," an Academy representative explained during the meeting (per The Independent.)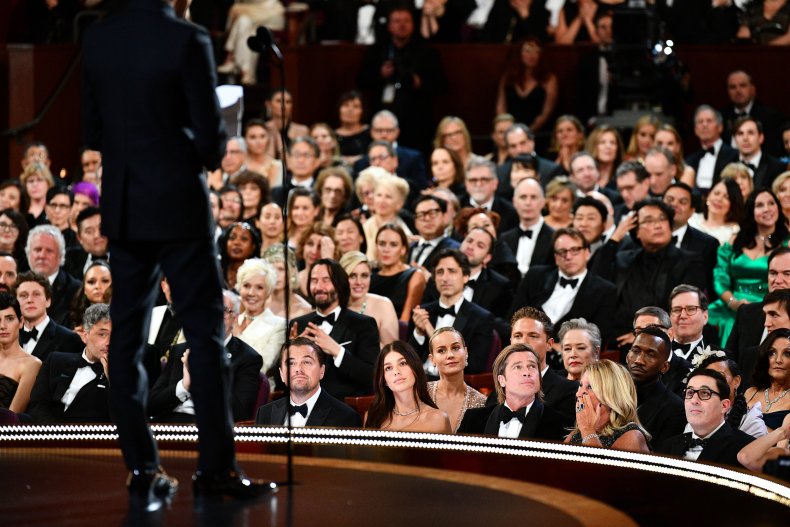 However, when guests are off-camera, they will be required to wear their masks.
One third of the Oscars production budget this year has been allotted to Covid-19 safety protocols, The New York Times reported, with director Steven Soderbergh helming the televised event to keep viewers interested.
Working alongside the Contagion director is producer Jesse Collins who told the publication: "If we can get out at three hours and deliver a show that we see on paper right now, we feel like we will have had a cultural moment where the nation, the world, will say, 'Yes, I love movies!'"
Soderberg has said he was adamant not to have the event take place over Zoom.
"I made it clear that that has to be the absolute worst-case scenario," Soderbergh said of the video messaging service that has come to be a definitive part of our pandemic society.
"It's the Academy Awards. We all want it to be special, and that doesn't feel special," he said. "It just doesn't. It reminds us of the pain of the last 14, 15 months. Not the joy of cinema or going to the movies."
As for the wearing of masks during the ceremony, Soderberg said during a press conference on Saturday they will be "a very important role in the story."
He continued: "If that's cryptic, it's meant to be. But that topic is very central to the narrative."
Collins added: "The impact of Covid-19 will be highlighted throughout the show and masks will play a very important role in the story that the ceremony is trying to convey."