Why Pearson Agrees With Obama on School Testing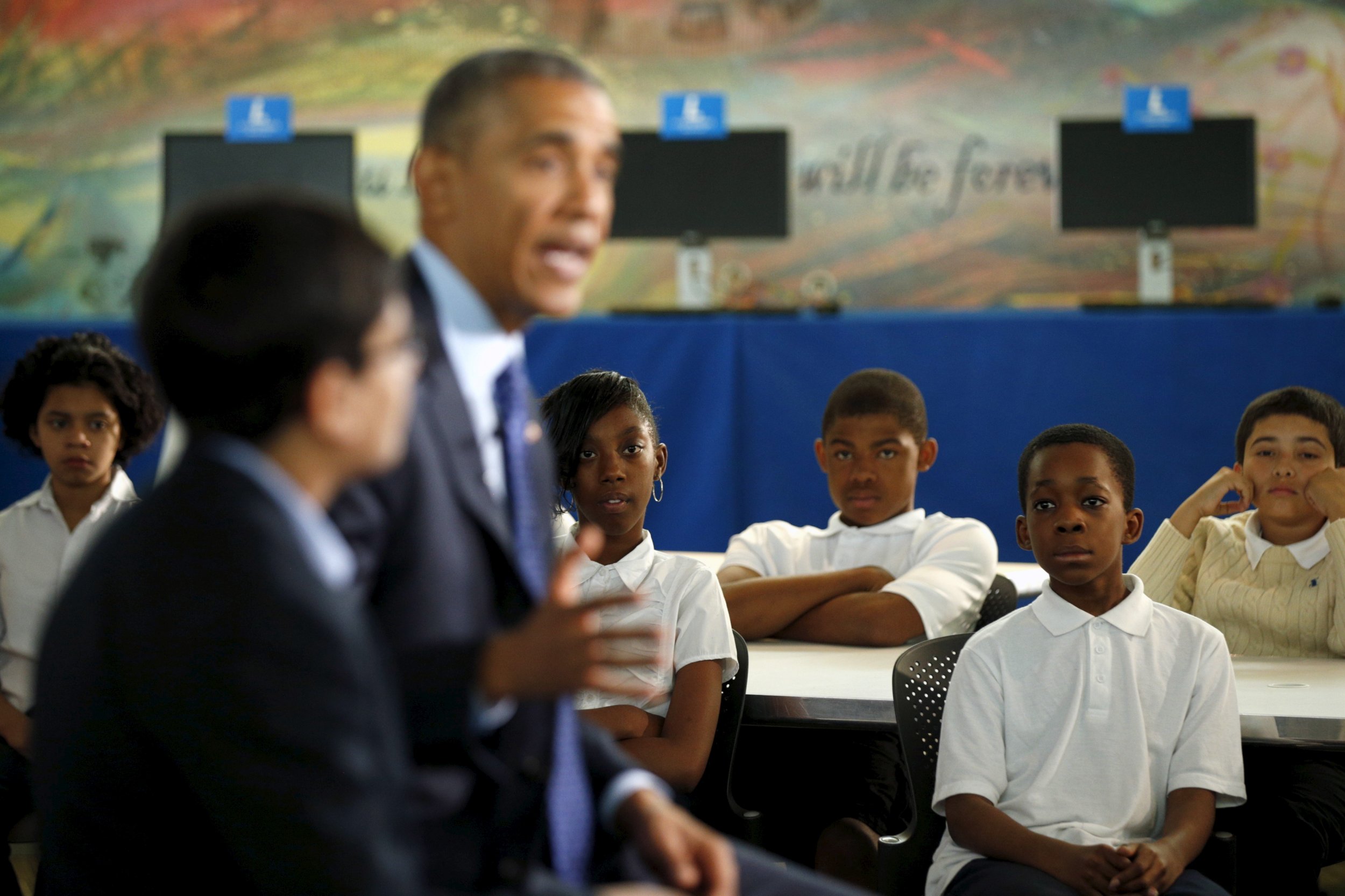 As students across the United States enjoy fall, football and anticipate the holiday season, a school year tradition is being challenged by President Barack Obama.
In a video posted to Facebook, President Barack Obama made a call for fewer, better tests, saying that current policies, including those from his own administration, have taken "the joy out of teaching and learning." Many in the education world applauded his move.
As the world's leading education company, many commentators immediately jumped to the conclusion that Pearson would oppose this suggested shift in policy. But, I have a different message for educators, parents and students: We agree with the president.
It should not be surprising that we agree with the president. Between 30 percent and 40 percent of Pearson employees worked in schools. We are teachers, administrators, counselors and clinicians. I am a Texas public school teacher who taught for seven years, working with English learners and students in special and general education.
At Pearson, we embrace the approach to fewer, better assessments. We've been researching and developing better, more effective alternatives to traditional tests for years. We know that a No. 2 pencil and paper tests are not the only tools of today's test takers. Tests that can measure if students are prepared to succeed in the global economy must be based on 21st- century skills and be founded on 21st-century research and innovation.
As states and districts move toward a modernized approach to teaching and learning, we need a modernized approach to feedback. New tests need to be more efficient and assessment can even be invisible, allowing us to reduce the amount of time students spend taking tests.
According to a report from the Council of Great City Schools, students in the 66 largest urban school districts sat for tests more than 6,570 times in the 2014-15 school year. Even the most ardent test supporters have to acknowledge that this number is too high.
New assessment technology can enable better insights about student skills and knowledge, getting teachers, parents and students feedback more quickly. From digital games to authentic and engaging performance tasks, educators can gather information about student progress without disrupting the learning process.
And we don't just have professional researchers and scientists working on the next breakthrough in assessments and learning tools. We work directly with students. At our first-of-its-kind, Kids CoLab, we create learning tools at a peer-to-peer level with students. They design with us and through this research-based process, we get their feedback, suggestions and ideas on what they want to see in the classroom.
These new tools are not just concepts and prototypes, waiting to be implemented down the road. For example, through the research of my dedicated colleagues like Dr. Kristen DiCerbo, we helped launch SimCityEdu, which uses a game to better understand middle schoolers' motivations and their persistence in dealing with a simulated pollution problem. By understanding how students move through the game and overcome challenges, teachers can learn so much more than just a right/wrong final answer.
Pearson has dedicated significant resources to the research and development of new types of assessments because we know the value and importance of getting better feedback to students, teachers and learners. Assessment results provide insights about what students know and can do, but they certainly don't have to look like yesterday's test to do so.
While we work to make tests as efficient, effective and innovative as possible, we are already supporting states that are moving toward fewer tests. The PARCC consortium and the state of Virginia are two examples of Pearson partners who have announced they are reducing testing time. We are proud to help them implement that decision. Pearson has a long history serving states in how they choose to raise academic standards and better prepare our young people for college and careers in a global marketplace.
It is in this light that we are excited about new approaches to testing. The technology exists to improve testing. The technology exists to reduce the numbers of tests. And the technology exists to give feedback about whether our students are on track to succeed in a global workforce.
Pearson is ready to be a partner in this effort to improve learning. We are devoted to helping policy makers, educators and families create new opportunities for every stage of the learning journey. We are parents and community members too and we know that there is nothing better than the look on a child's face when a new concept "clicks" or they master a new skill.
The president has challenged the education community to make teaching and learning more fun again. We are ready for the challenge.
Kimberly O'Malley is Pearson's senior vice president for research and development