Why Pete Parada Refused COVID Vaccine As The Offspring Kick Out Drummer From Band
Pete Parada, the drummer from The Offspring, has opened up about leaving the band over the COVID-19 vaccine.
In a lengthy Instagram post, the 48-year-old musician shared the "unfortunate and difficult" news with fans but urged that he has no ill feelings towards his band.
Parada explained that he is unable to get the vaccine due to previously having Guillain-Barré syndrome and that the music industry is now requiring people to be vaccinated against the virus in order to stage large-scale events again.
"Since I am unable to comply with what is increasingly becoming an industry mandate, it has recently been decided that I am unsafe to be around, in the studio, and on tour," Parada wrote in a multi-slide Instagram post. "I mention this because you won't be seeing me at these upcoming shows. I also want to share my story so that anyone else experiencing the agony and isolation of getting left behind right now knows they're not entirely alone."
Parada has been a member of the punk band since 2007.
The drummer explained that he caught and recovered from coronavirus in 2020 so is not worried about the virus, but is worried about Guillain-Barré syndrome which he said puts him at greater risk for side effects from receiving the vaccine and that his doctor has advised him to not get the jab.
"I caught the virus over a year ago, it was mild for me—so I am confident I'd be able to handle it again, but I'm not so certain I'd survive another post-vaccination round of Guillain-Barré Syndrome, which dates back to my childhood and has evolved to be progressively worse over my lifetime," he explained.
Guillain-Barré syndrome is a rare, autoimmune disorder in which a person's own immune system damages the nerves, causing muscle weakness and sometimes paralysis.
Parada urged that he has "no negative feelings" towards his band and said he is "heartbroken" to not be going back on the road with The Offspring community.
The band released their tenth studio album "Let the Bad Times Roll" in April and are set to start touring in the U.S. in August. The band also have an upcoming tour of the U.K. and Ireland lined up in fall.
In his statement, Parada also said that he wanted to share his story "so that anyone else experiencing the agony and isolation of getting left behind right now knows they're not entirely alone."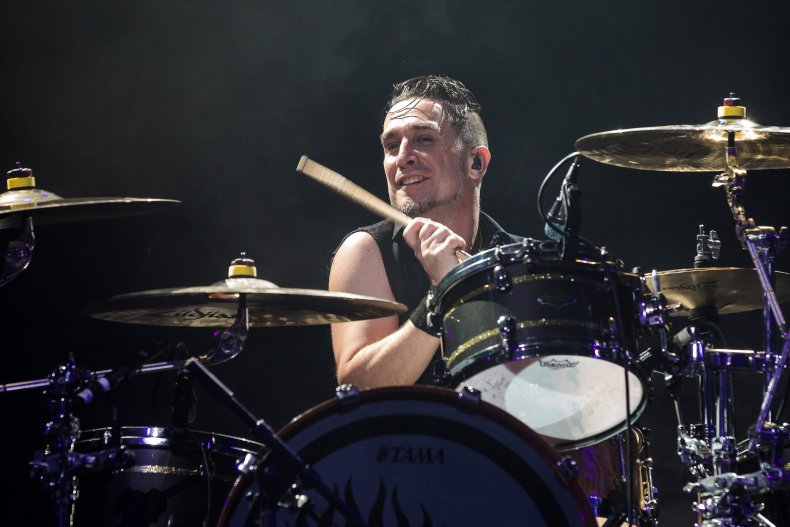 "There are countless folks (like me) for whom these shots carry a greater risk than the virus," he wrote. "Most of us don't publicly share a private decision we made in careful consideration with our doctors. We know it's not an easy conversation to unfold."
"I hope we can learn to make room for all the perspectives and fears that are happening currently," he added. "Let's avoid the unfortunate tendency to dominate, dehumanise and shout down at each other. The hesitant population is not a monolithic group. All voices deserve to be heard."