Why Pope Francis Is Visiting a Hotbed of Christian-Muslim Violence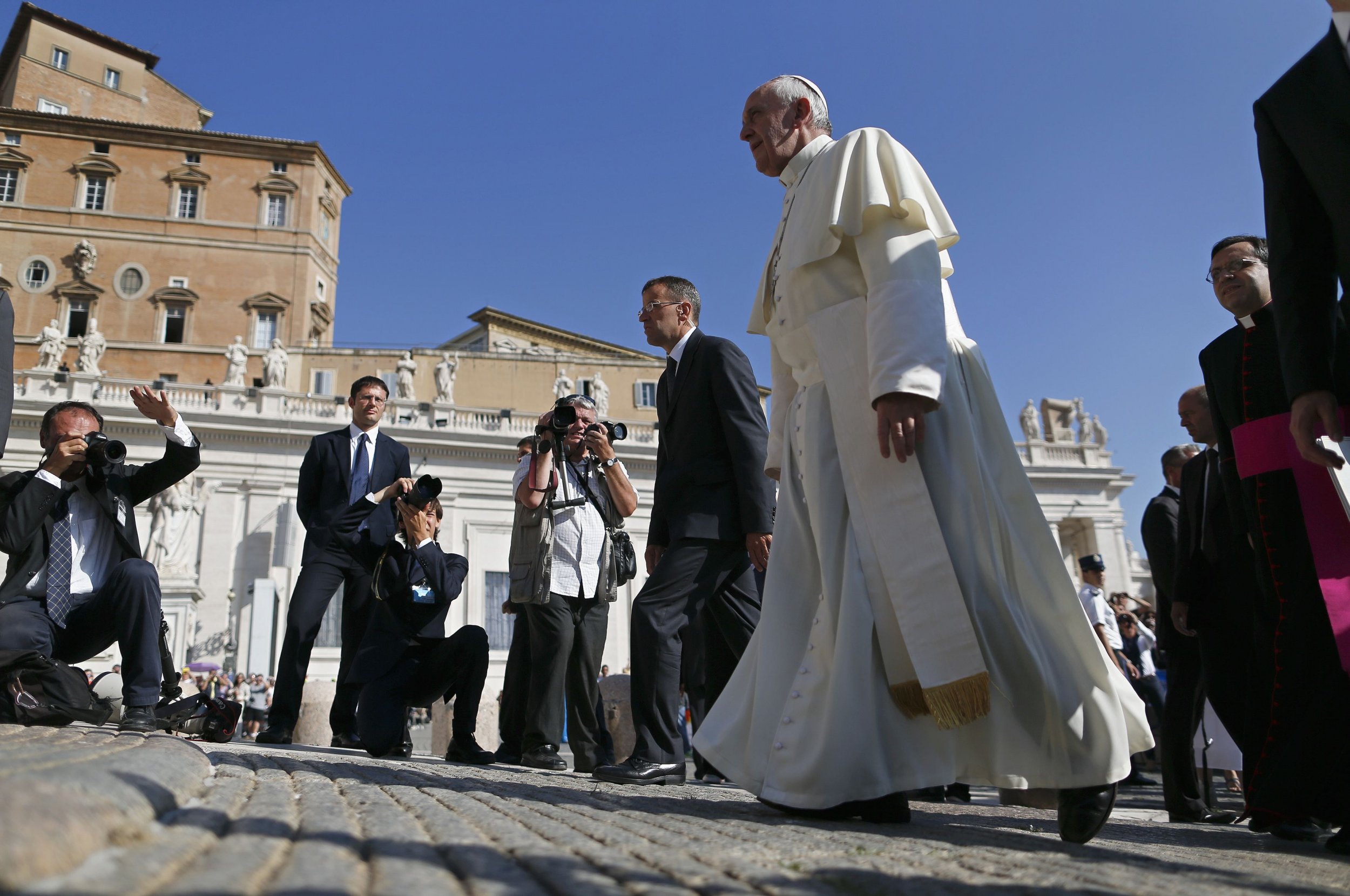 Just after his election in March 2013, Pope Francis told the world he wanted a "poor Church, for the poor," and if his upcoming travel schedule is anything to go by, it would appear he has remained true to that promise.
On November 29, Francis will arrive in the Central African Republic (CAR) for a stay of just over 24 hours, the Vatican confirmed this week. In the United Nations Human Development Report 2014, CAR was ranked 185th out of 187 countries, ahead of only its neighbor the Democratic Republic of Congo and Niger. The country has the lowest GDP per capita in the world and is riddled with sectarian tensions between the Selekaa majority Muslim alliance of militias and their Christian counterparts, the anti-Balaka. Since independence from France in 1960, the country has had no fewer than eight coups and mutinies.
In the capital of Bangui, a recent wave of violence has resulted in 77 deaths and more than 400 people being injured as Seleka and anti-Balaka militants hunted each other down. Civilians were caught up in the violence, with at least 31 being shot point-blank, stabbed or having their throats slit in targeted killings, Human Rights Watch (HRW) said on Thursday. The latest clashes were sparked by the murder of a 17-year-old Muslim taxi driver, Amin Mahamat, whose corpse was found with his throat cut on September 26.
The recent violence is a revival of the instability that has plagued CAR, a majority Christian country, since March 2013, when an alliance of Seleka rebels captured Bangui and ousted the Christian president, Francois Bozize, after 10 years in power. Since then, some 417,000 people have been internally displaced, according to the U.N. High Commissioner for Refugees, with a further 470,000 refugees currently residing in neighboring countries. Prior to the 2013 coup, some 122,000 Muslims lived in and around Kilomtre 5, Bangui's Muslim enclave, according to HRW. That number now stands at 15,000.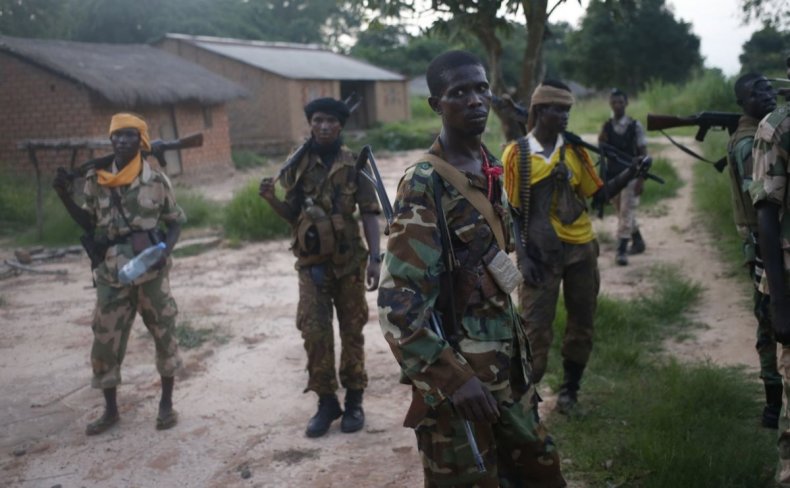 Lewis Mudge, Africa researcher for HRW who is based between Bangui and Nairobi, Kenya, says that war crimes are being committed by the rival Muslim and Christian militias on civilians who are believed to sympathize either side. Mudge says the present situation is the result of Bozize's rule, during which he says Muslims in the north of the country were marginalized by the government, breaking down their ability to co-exist alongside Christians.
"The fact is that just a few years ago, these groups were living together fine, making money off each other, doing business with each other, Christians living in Muslim neighbourhoods and vice versa," says Mudge. "So it's really sad to see things breaking down in this way."
Francis's visit comes at a crucial time for the country. Elections were set to take place in October but have been suspended following the recent clashes. The U.N. Security Council has urged the transitional government to set a new date for elections and has warned that it is ready to impose a third round of sanctions on militia leaders responsible for the recent waves of violence.
During his visit—which comes on the tail end of trips to Kenya and Uganda—Francis will meet with the CAR's acting president, Catherine Samba-Panza. He will also visit a refugee camp inhabited by those displaced by the violence, and will go to the central mosque of Bangui, where Mudge says hundreds of Muslims are still living.
The mosque visit and meeting with Bangui's Muslim community is particularly significant, says Mudge. The mosque is situated in a Muslim district that in the recent past was a hugely dangerous and almost a complete no-go area for Christians. "The fact that the pope is going to go there is a huge sign, because many hardcore anti-Balaka feel that this mosque is ground zero and that it's the last place you have to get [control of] in order to wipe Muslims out of the city," says Mudge.
Francis's voyage to the CAR will be only the second time in history a Roman Catholic pope has visited the country—the other time was when John Paul II went in 1985. With the Africa trip, Francis will have visited all continents, except for Oceania and Antarctica, during his first three years as pope. Besides his recent trip to the U.S. and speech at the European Parliament, he has also visited poorer, developing countries, such as Brazil—which hosted the pope's first foreign trip in July 2013—and the Philippines, where he met with survivors of typhoon Haiyan in January.
Paul Vallely, a papal biographer and author of Pope Francis: the Struggle for the Soul of Catholicism, says the CAR visit is indicative of how Francis views the world and the church. "He's the first pope ever from the developing world and he wants to bring the perspective from underneath," says Vallely. "He looks at the world from the bottom-up."
Despite the instability and potential dangers of the visit, Vallely doesn't expect Francis to change his protocol of traveling without bulletproof glass and other such protections. "It's very characteristic of him to go into a dangerous place, to go into a place that's a hotbed," says Vallely. "He wants to show solidarity with them."