Why Prison Reform Could Hold The Key to 2020 | Opinion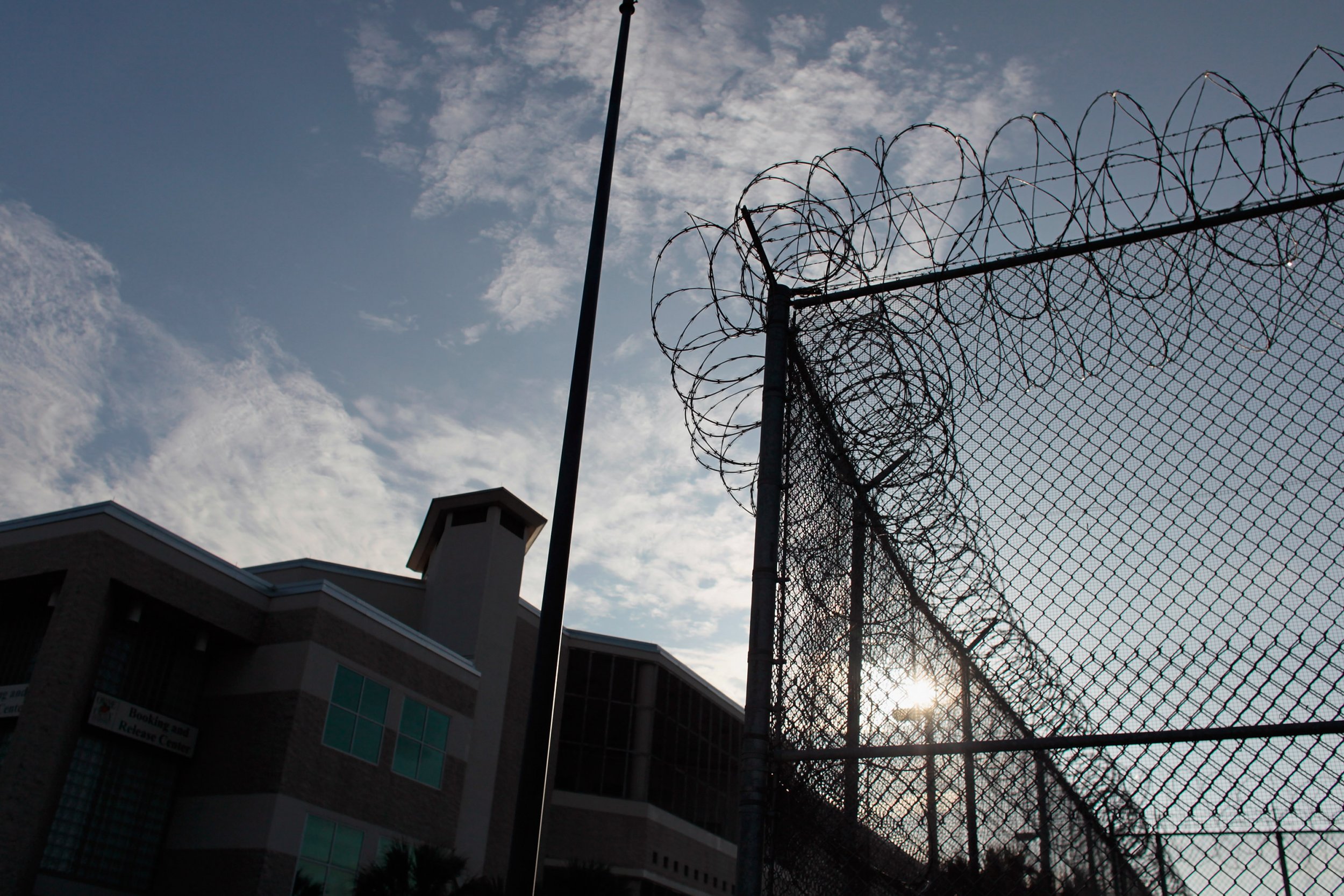 Even though President Trump, over 50 celebrities and possibly up to 75% of the country support an overhaul of the nation's prisons, the most meaningful reform bill in almost a decade - called the FIRST STEP Act - might not pass before the end of this Congress.
One version has already passed the House and the Senate revised its bill to include modest sentencing reforms. So far, some Democrats are non-committal. Other Republicans, notably Senator Tom Cotton of Arkansas, don't support the bill because it decarcerates the federal prison population, however slightly.
But as of November 2018, each and every member of Congress has a new reason to throw their support behind the FIRST STEP Act. Justice reform isn't just smart policy anymore; as of this month, it's smart politics.
On Election Day, Florida voters passed Amendment 4,which restored the voting rights of 1.4 million people with criminal records. Twice as many Floridians support restoring voting rights to people with criminal records than people who oppose it; 64.5 percent in favor to 35.5 percent against.
The importance of Florida in national elections barely needs reiterating. No candidate has won the presidency without winning Florida since 1960 when Kennedy beat Nixon; Bill Clinton in 1992 is the only exception. And experts have long speculated that Al Gore and Hillary Clinton each would have won that essential state – and the presidency - if people with criminal records were allowed to vote. These voters may be the deciding voice in calling for our next president.
It's not unreasonable, therefore, to ask why the franchising of 1.4 million voters in Florida would matter to legislators in other states in making their decision on whether to vote for the FIRST STEP Act.
Florida's Amendment 4 was just one of a wave of voting rights efforts across the country; in 2018 alone, 11 states witnessed some activity to change felony voting right restrictions. A felon's right to vote across all states can best be described as an ever-changing patchwork; executive orders changing people's voting rights can often happen in an instant.
For instance, in April, Governor Cuomo re-enfranchised 35,000 parolees in one unexpected executive order. Virginia Gov. Terry McCauliffe did the same thing for all people with felony records right before the 2016 presidential election - approximately 200,000 people. When the Virginia Supreme Court later invalidated McAuliffe's blanket order, he restored 156,000 people's rights individually in 2017.
Similar and sudden changes have happened in Iowa and Kentucky. Right now, they're the only two states to permanently disenfranchise anyone with a felony conviction, unless the government approves individual rights restoration; in Kentucky it's only when and if your conviction is expunged.
But that wasn't always the way. Felons were once able to vote in both states. Changing of the gubernatorial guard in 2011 in Iowa and in 2015 in Kentucky caused those rights to change when the incoming governor reversed his predecessor's rule.
Voting rights in many states can change very quickly and without warning. The votes a candidate doesn't think he needs today may be essential for his next election. And the success in Florida will likely provide momentum to more re-enfranchisement efforts throughout the country before 2020. Some, even many, might be successful.
While the number of people with restored voting rights in the Sunshine State because of a felony record far exceeded the difference in votes for the two major party presidential candidates in 2000 and 2016, these new voters shouldn't scare - or comfort - either party.
It's an urban myth that all incarcerated and formerly incarcerated voters are Democrats; that's what underpins the assumption that Al Gore and Hillary Clinton would have become president if ex-offenders had voting rights in 2000 and 2016. Many people involved with the criminal justice system do, in fact, lean left, but one empirical study found that, if ex-offenders had been allowed to vote in Florida in 2000, they would have leaned toward voting for Bush in 2000. Thousands of inmates in Puerto Rico voted in a Republican primary in 2016 from jail. No one should assume that when this population appears at the polls that they'll cast only one type of ballot.
Newly restored voters in Florida - or any state for that matter - will remember what a candidate did to help a prison population in their attempts to gain freedom and start new lives.
Because it's a sensible bill that incentivizes good behavior, expands educational opportunities and concentrates rehabilitative programming on the people who need it most to prepare life outside the walls, supporting and voting for the FIRST STEP Act is the first step in developing the bona fides needed to attract this voting population.
Up until now, a candidate could justify voting against legislation that helped inmates or ex-offenders because he didn't need their votes. After what happened in Florida earlier this month, the question is whether the candidate wants those ballots. If people running for office plan on seeking this needed support, signing on to sensible criminal justice reform like the FIRST STEP Act is key.
Chandra Bozelko is the Vice President of the National Society of Newspaper Columnists and writes a nationally-syndicated column for Creators Syndicate. You can follow her on Twitter at @aprisondiary.
Ryan Lo is a 2016 Senior Soros Justice Fellow and the founder of UnLabeled Digital Media. You can follow him on Twitter at @4ryanlo.
The views expressed in this article are the authors' own.​​​​​