Why Putin Isn't on 'Forbes' Billionaires List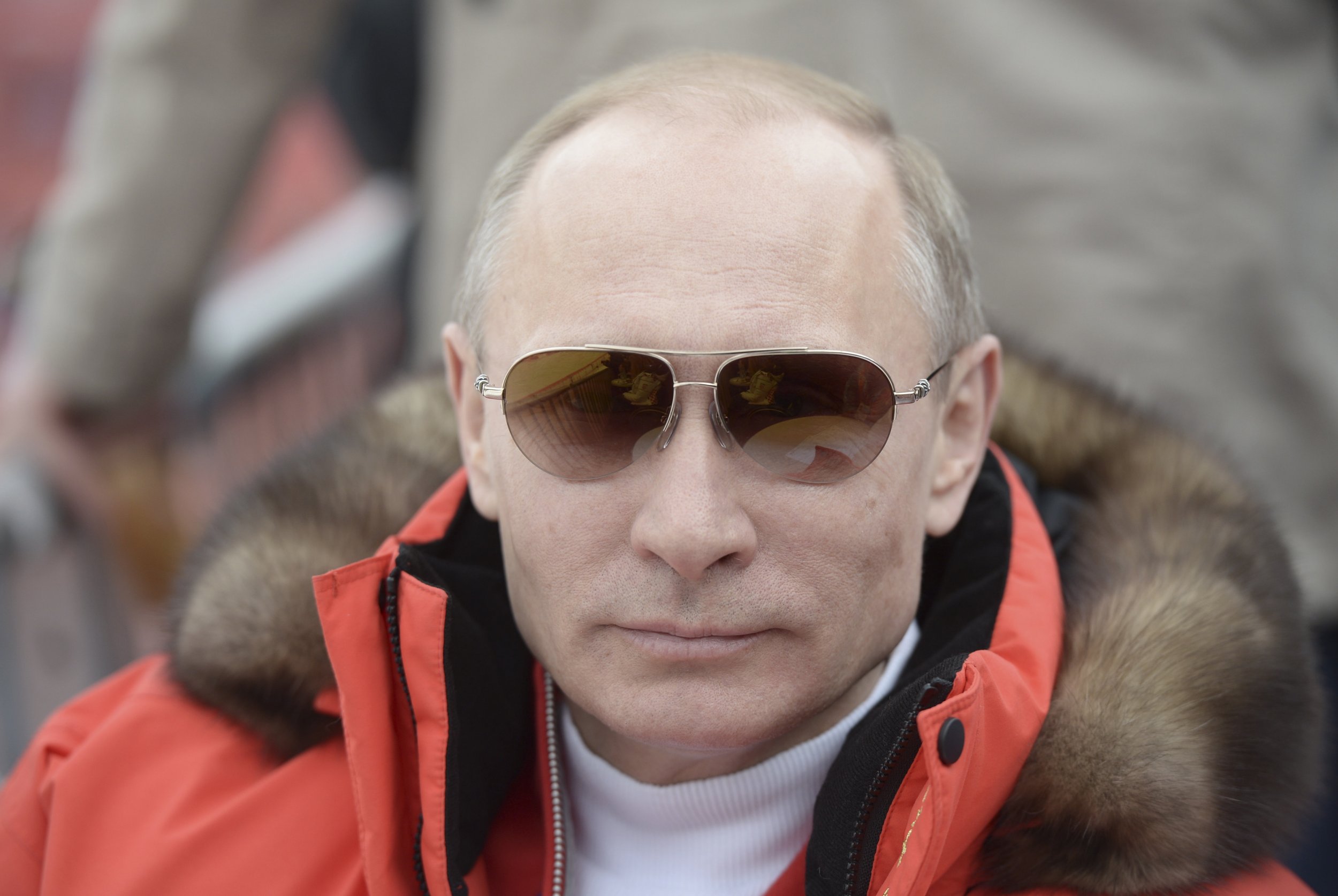 Forbes released its annual list of the world's wealthiest people on Monday. The 29th annual ranking found 1,826 billionaires worth a total of $7.05 trillion, but one person about whose wealth many have long speculated, Russian president Vladimir Putin, was notably absent.
Forbes is transparent about its methodology: "We value individuals' assets–including stakes in public and private companies, real estate, yachts, art and cash–and take into account estimates of debt. We also consult an array of outside experts in various fields." After it has an estimate, Forbes attempts to check it against information provided by the billionaire, and "some cooperate; others don't," writes Kerry Dolan, assistant managing editor of the magazine.
Additionally, Forbes excludes members of royal families and "dictators who derive their fortunes entirely as a result of their position of power." Although it details this caveat, the magazine offered limited insight into the exact reason Putin was left off.
When asked about Putin, a spokeswoman for Forbes told Newsweek: "Vladimir Putin is not on the list because we have not been able to verify his ownership of assets worth $1 billion or more" and cited the methodology. The spokeswoman and Dolan did not comment directly as to whether the magazine considered Putin a dictator, and thus exempted him from the list by this classification. A reporter who worked on the list did not reply to a request for comment.
Of course, it's entirely possible that Putin simply isn't worth $1 billion, or that his assets are impossible to trace. Russia's president isn't particularly keen on Western media, so it's doubtful he would turn over his asset management books to Forbes for review.
Putin's privacy has not stopped people from speculating on his wealth. Just two weeks ago, Bill Browder, a former supporter of Russia's president and CEO of a capital management firm, estimated Putin's wealth during a CNN segment: "I believe that it's $200 billion. After 14 years in power of Russia, and the amount of money that the country has made, and the amount of money that hasn't been spent on schools and roads and hospitals and so on, all that money is in property, bank--Swiss bank accounts--shares, hedge funds, managed for Putin and his cronies."
In 2012, the Bureau for Investigative Journalism combed through the president's earnings and found official records showed that together, he and his wife at the time had less than half a million dollars in the bank. According to the study, Putin earned only $140,000 a year in salary.
However, when it came to assets, Putin had access to palaces and yachts and accepted numerous gifts, like $200,000 watches. When asked if such items were the property of the president or the state, a spokesperson for the Russian government declined to comment to the Bureau.
Stanislav Belkovsky, a political analyst who spoke with the Bureau, estimated in 2012 that Putin's wealth was around $70 billion, citing investments in Gazprom and Surgutneftegas, natural gas and oil companies. In 2007, Belkovsky believed Putin to be worth $40 billion. At Bloomberg, Leonid Bershidsky wrote that Belkovsky's figures were inflated and could not be substantiated.
Perhaps Putin's veneer of wealth comes from having wealthy friends. Members of "Putin's Inner Circle" have made it onto the billionaires list in the past, including Bank Rossiya chairman Yuri Kovalchuck, at $1.4 billion, and Gennady Timchenko, at $14.5 billion.
Although Putin did not grace the digital equivalent of billionaire's row, Forbes did offer him the coveted No. 1 position on its "Most Powerful People" lists in 2013 and 2014.