Why Is Qatar Quitting OPEC and What Does It Mean for Oil, Gas Prices in the West?
Qatar denied that political reasons are behind its sudden announcement of its imminent exit from the OPEC group of oil-producing nations in January 2019.
Saad al-Kaabi, the country's energy affairs minister, announced that the country would end its 57-year membership in the cartel because it wanted to develop its liquefied natural gas (LNG).
Tensions have been mounting in the region in which Saudi Arabia imposed a boycott in June 2017 over claims that Doha supported terrorism, which Doha denied. Bahrain, Egypt and the United Arab Emirates quickly followed suit with their own boycotts.
Al-Kaabi insisted that Qatar simply wanted to increase LNG from 77 million to 110 million tonnes per year. It is already the world's biggest exporter of LNG, accounting for about 30 percent of global demand.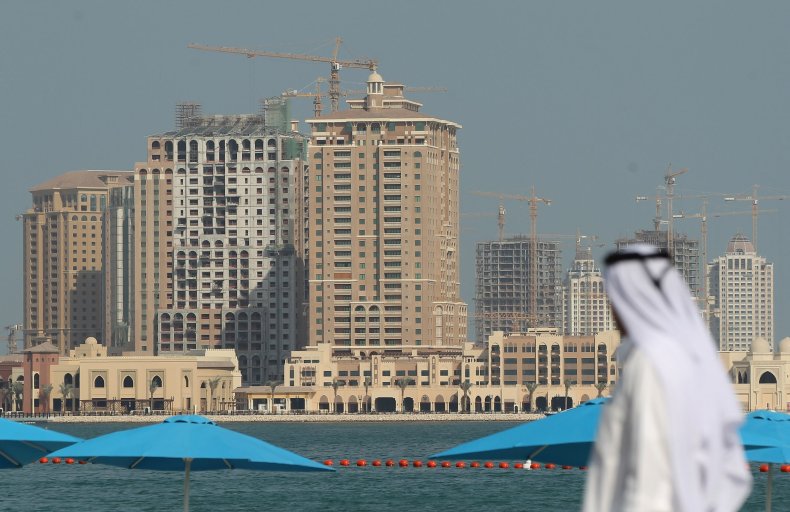 "A lot of people will politicize it," Al-Kaabi said. "I assure you this purely was a decision on what's right for Qatar long-term. It's a strategy decision.
"We will make a big splash in the oil and gas business soon," he added, according to Reuters.
Experts suggested that the exit of Qatar from OPEC would have little long-term impact on oil prices, although the price of Brent crude did jump by 4.7 percent on to $62.24 in early trading on Monday.
Qatar produces only 600,000 barrels per day (bpd), compared with the 11 million bpd produced by Saudi Arabia, the group's biggest exporter. OPEC produces around 25 million bpd.
Amrita Sen, chief oil analyst at consultancy Energy Aspects, told Reuters that Doha's withdrawal "doesn't affect OPEC's ability to influence, as Qatar was a very small player."
Meanwhile, Robin Mills, CEO of Qamar Energy, a consultancy firm based in Dubai, told CNN, "Qatar is a fairly small producer...It was not making very much, so it's not that significant in itself.
"But it's a disappointment for OPEC because they've been trying to attract members."
The bloc has been expanding in Africa, with Congo and Equatorial Guinea the latest countries joining.
Following a drop in oil prices in autumn, members of the 15-country bloc, which was founded in 1960, were about to cut production, as Brent crude slumped to $60 a barrel from $86 in October.
Naeem Aslam, an analyst at online broker ThinkMarkets.com, told The Guardian that the other 14 members of OPEC had not assessed the full impact of Qatar's exit.
"Basically, Qataris have brought the biggest weapon out, and it only means more instability between the Qatari and Saudi relationship," said Aslam.
"In fact, we would not be surprised if other countries start to follow the same path, and then we have no control over supply or demand, as each individual country could just do what they like."