Why Queen Elizabeth II Doesn't Want Scotland to be Independent, According to Experts
Queen Elizabeth II does not want to see Scottish independence because the royals have "Scotland in their souls," experts tell Newsweek.
The Scottish National Party warned on Sunday they will push for a new referendum on leaving Britain if they win a majority in May elections.
And the former prime minister, Gordon Brown, wrote in the Daily Telegraph this week that the drive for a new vote "threatens the end of the United Kingdom."
The debate may well stir complicated memories for the queen, who was controversially asked by then prime minister, David Cameron to intervene during the last referendum in 2014 despite the convention for royal impartiality.
However, Ingrid Seward, author of The Queen's Speech, told Newsweek the monarch will be staunchly opposed to the break-up of the union.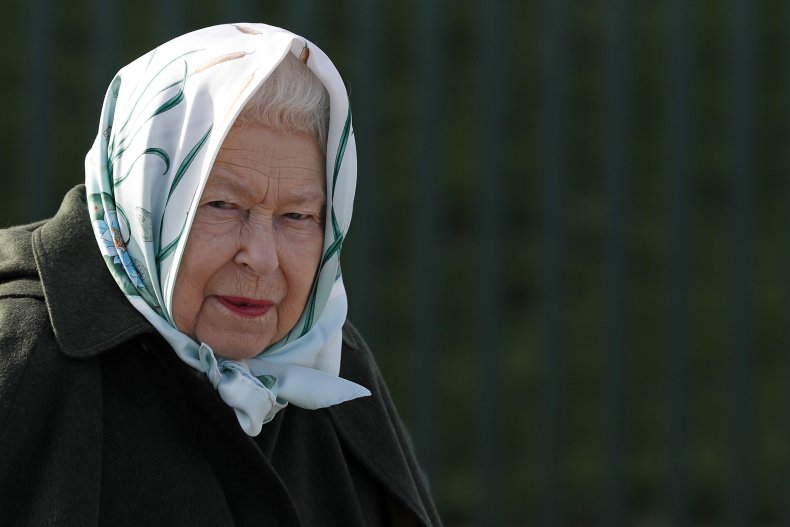 She said: "Of course the queen doesn't want Scotland to be independent. She's all for unity. I think for Scotland to be independent is not something she would want at all."
Seward highlighted the 94-year-old monarch's annual summer visits to Balmoral, her highland estate.
She told Newsweek: "Balmoral is the place they all love most. They really, really love Scotland. That's where they want to be.
"Princess Margaret was born there. The Queen Mother lived there. They have so much of Scotland in their souls.
"Balmoral is the most favorite place on earth to Prince Charles, Prince William and Prince Harry used to say they were never happier than when they were there blasting birds out of the sky.
"They are very Scottish and they have been historically."
Boris Johnson is expected to visit Scotland later this week, the i reports, after polling in the Sunday Times suggested a majority in the country would vote for independence.
And Scotland's First Minister Nicola Sturgeon told the BBC: "The polls now show that a majority of people in Scotland want independence.
"If the SNP win the Scottish election in a few months' time on proposition of giving the people that choice, then what democrat could rightly stand in the way of that?"
However, when an independence referendum was held in 2014, Cameron has said he asked the queen to intervene.
The monarch was asked about the vote by a royal watcher at Crathie Kirk church, near Balmoral in Aberdeenshire.
In words that were interpreted as support for rejecting independence, she replied: "Well, I hope people will think very carefully about the future."
During a BBC documentary last year, Cameron said: "I remember conversations I had with my private secretary and he had with the queen's private secretary and I had with the queen's private secretary, not asking for anything that would be in any way improper or unconstitutional, but just a raising of the eyebrow, even you know a quarter of an inch, we thought would make a difference."
However, Dickie Arbiter, the queen's former press secretary, told Newsweek the queen was unlikely to get dragged into the referendum debate again since coronavirus means public visits will be off the table.
Arbiter said: "That's Cameron dragging the royals in. That's an interpretation by one person.
"The other story was the queen getting involved. All she said, perfectly innocuously, was you've got to be very careful how you're voting.
"Will they get dragged in again? No. We probably we will be in the same situation with coronavirus in May so there'll be no dragging the royals in with innocuous questions."
Seward added: "I don't think they'll be leant on again. It's too soon and because of the state of the country at the moment they really can't be seen to be interfering in anything. Their role is one of support rather than interference."
The debate comes amid a drive by the royal family to mark Scottish celebration Burns Night, though insiders insisted to Newsweek it was unrelated to the issue of independence.
Prince William and Kate Middleton sent a traditional Burns Night dinner of "haggis, neeps and tatties" to hospital workers at NHS Tayside, in Dundee.
Prince William said: "We know Burns Night is a special evening for Scots around the world, a time to come together to eat, drink and celebrate the life and work of Robert Burns."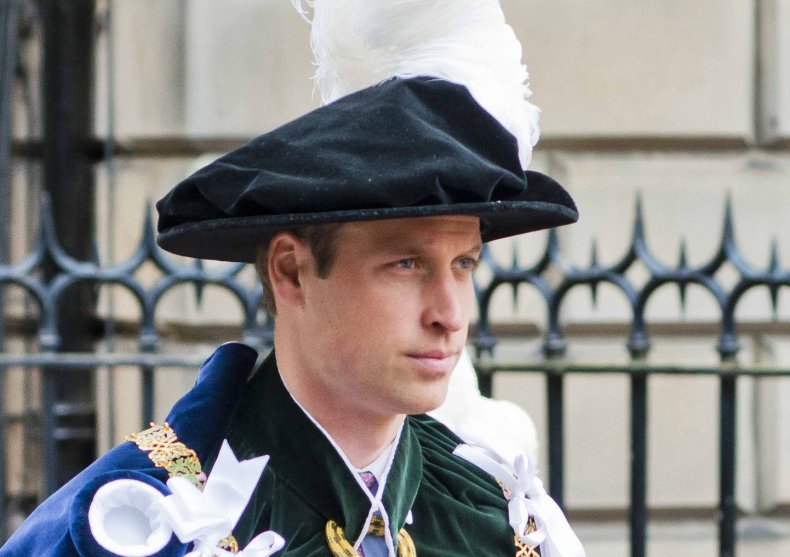 The couple thanked staff for their work during the pandemic and Kate Middleton added: "We hope you enjoy it and look forward to better times together soon."
Prince Charles recorded a video of himself reading Robert Burns poem "Auld Lang Syne" but disabled the comments, sparking a rash of derogatory quote tweets from Scottish nationalists.
One wrote: "Mysteriously we aren't afforded the opportunity to respond to this disingenuous nonsense."
Another wrote: "I don't want to live there n a country that gives deference to these entitled pillocks.
"Free Scottish republic!"
Award-winning author Petina Gappah wrote on Twitter: "Interesting both BoJo [Boris Johnson] and the Royal Family waxing lyrical about Burns Night tonight.
"Something tells me someone somewhere is somehow spooked by the latest polls."