Michael Morpurgo: Why Refugees in the Calais 'Jungle' Deserve Our Help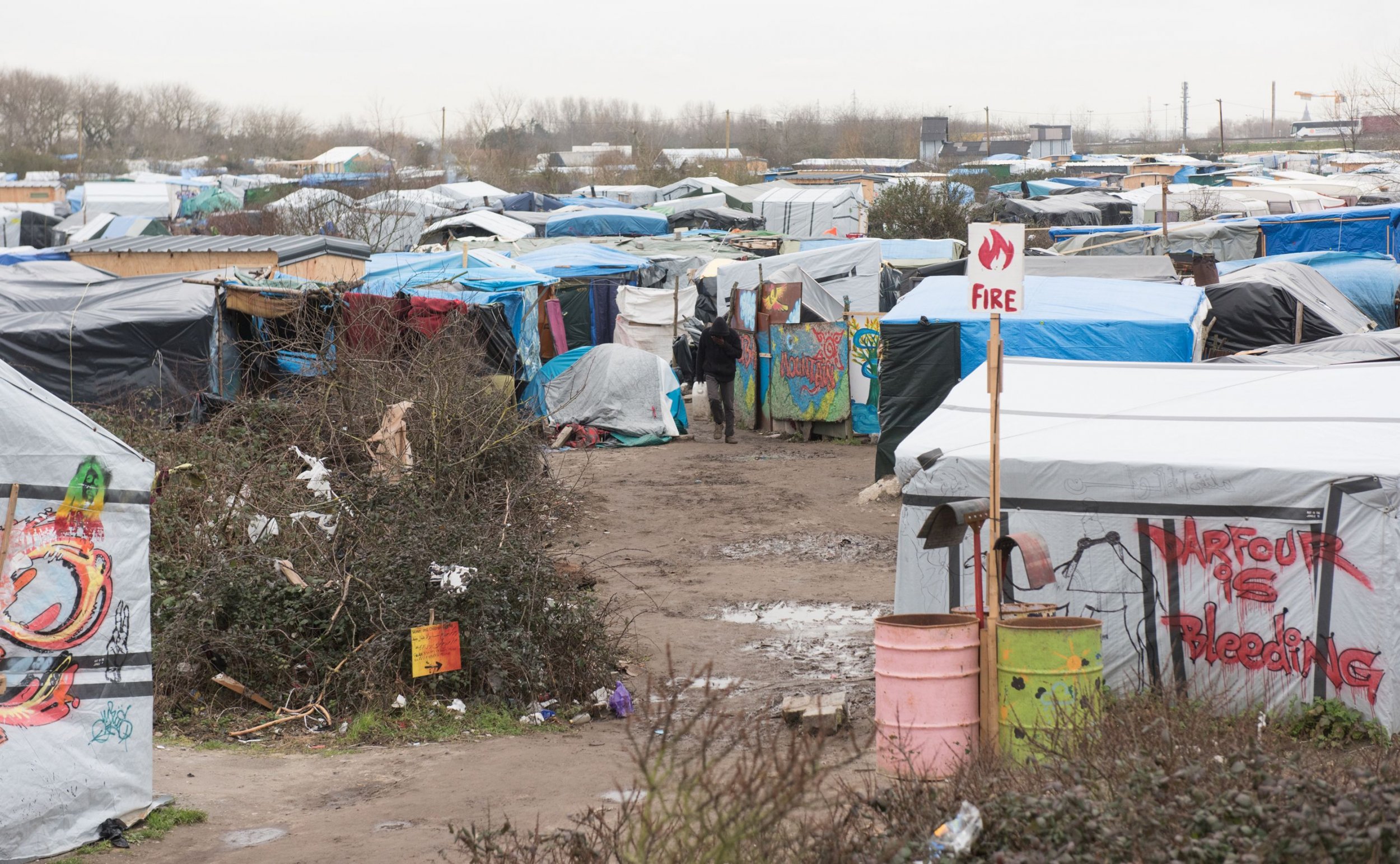 On Friday, the Calais state authority issued an expulsion order telling residents living in the southern section of the refugee camp, known as "the Jungle," to clear out by 8 p.m. on Tuesday evening (February 23). Over 3,000 people will lose their shelter if demolition plans go ahead, while French police have been told to forcibly remove all those who refuse to leave.
A ruling on the evacuation was delayed and a judgment is now expected on Thursday. Help Refugees, a charity working in the camp, revealed that there are 445 children living in squalor in this southern section—305 of them are unaccompanied.
Last Thursday, over 100,000 people signed an open letter to U.K. Prime Minister David Cameron, spearheaded by Citizens UK and Help Refugees, calling on his government to allow children living in the Jungle entry into the U.K. if they already have family living in Britain. Signatories include 145 high-profile figures including Jude Law, Russell Brand and Sir Tom Stoppard.
Michael Morpurgo, award-winning author of War Horse and Private Peaceful, tells Newsweek about his visit to the camp and why he too signed the open letter:
I went to the "Jungle," as it's called, just before Christmas. I went because I've been concerned all of my writing life with displaced peoples and children who are on the run, harassed and abused—asylum seekers whose homes have been taken away from them or destroyed.
I'm a war baby. Growing up, I knew that in 1945, 10 million people were displaced across Europe. I find it hard to believe that Britain and France—two of the richest so-called "liberal democracies"—allow a no man's land of misery in Calais to exist between them. So I went to visit to see it for myself.
One of the worst things about the camp, besides the cold, squalor and hunger is the sheer boredom. People are waiting to escape. They have no purpose. A wonderful organization called Good Chance Calais realised this and set up a theater in one of the tents. The refugees can sing, dance and perform. They sing songs about home, about loss, about the fear they experience every day. It makes their lives more bearable. It lifts depression.
On the whole, however, the atmosphere in the camp was terrifying. I was sitting opposite a young refugee who had been beaten up by French police the night before. Every night many of the migrants make an attempt to escape. They [the French police] strut around the Jungle looking like ninja warriors, all dressed up, looking hostile and malevolent.
I came back enraged. I thought to myself: these are human beings like me, except they are lost in this world with nowhere to go. Where do they want to come? England. My country.
This is not, as we are so often told, about letting the floodgates open. In this case, we are talking about, at the very least, granting nearly 300 unaccompanied children their right to enter the U.K. They are not a national security threat. They just have nowhere else to go, no hope, nothing. It's important to raise awareness about the degree of suffering taking place in our name. It's too easy to think: it's not on our soil, it's a French problem, it's nothing to do with us. The truth is, it's to do with all of us, all over Europe.
For politicians the word migrant is too often an anathema. Anything that looks like kindness, or a respect for humanity can be seen as weakness. Angela Merkel opened Germany's borders. It wasn't politically the most sensible thing in the world to do. But her instinct was right. It was humane. It was kind.
We should also remember many of us are migrants in this country, most indeed. Where do people think we came from? There is hardly an English person you speak to who is actually English. We are Saxon, we are Norman, we are Jamaican, we are Irish. We come from everywhere. Of course, we can't open our borders to absolutely everyone, but we can make sure that 300 helpless children are let in.
The situation in Calais reflects badly not just on the British government, but on all of us. You come away feeling deeply ashamed. You go to Calais on a train from King's Cross St. Pancras, with all the food you want in the world, on a clean train and you're whisked there in an hour. Suddenly you're in this camp. It is hideous. I've been to conflict-torn places such as Gaza and I've never seen squalor like this place. You don't treat dogs like this.
So I'm thrilled that over 100,000 people have signed this letter. I hope it will have an impact on the ground. We must bring these children back across the Channel, protect them and look after them.
Michael Morpurgo: Why Refugees in the Calais 'Jungle' Deserve Our Help | Opinion