Republican States Threaten to Sue Trump Over Obama Immigration Policy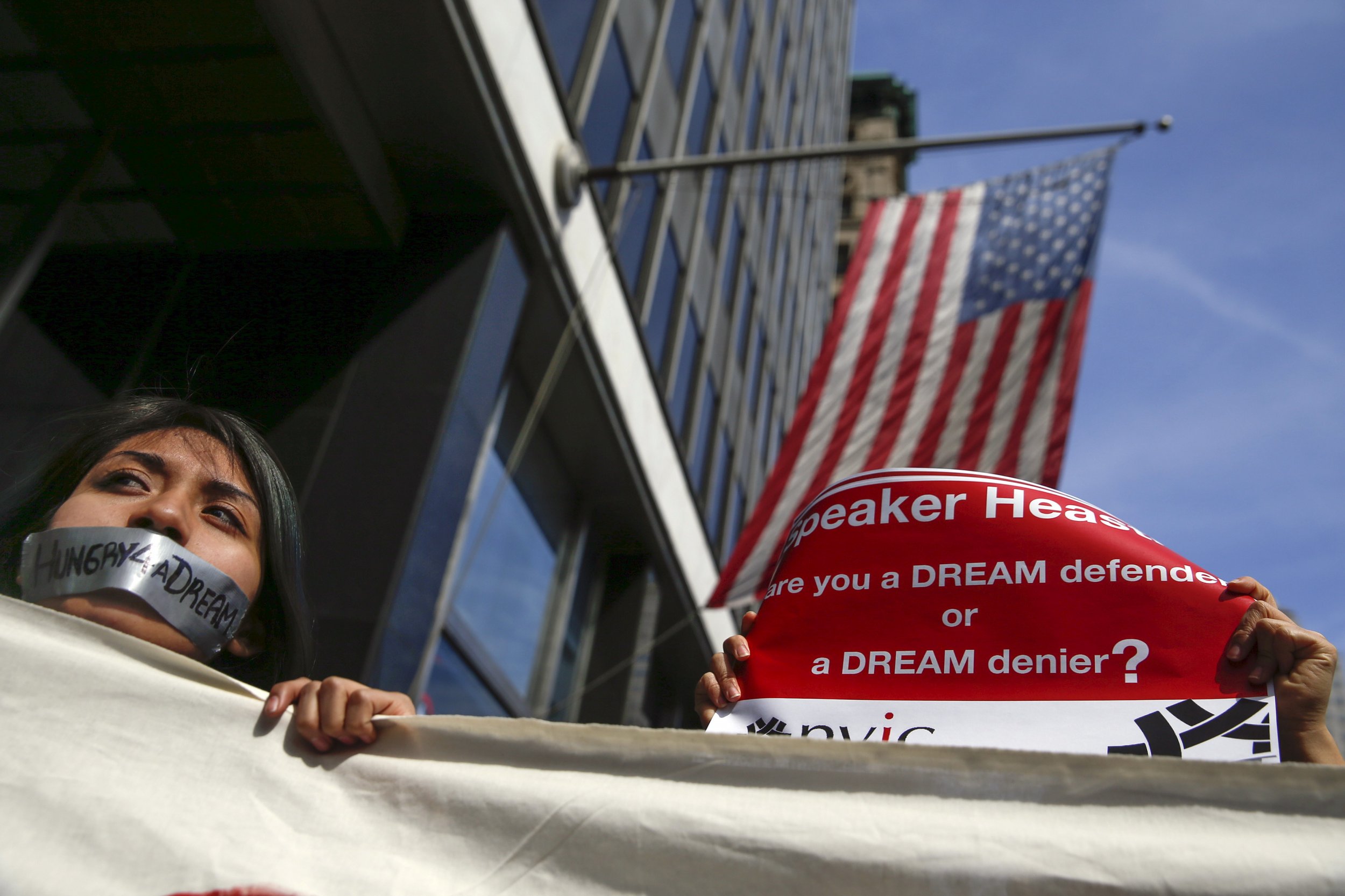 Ten Republican Attorney Generals are threatening to sue the Trump administration over its refusal to immediately rescind the Obama administration's Deferred Action for Childhood Arrivals program benefiting young undocumented immigrants.
In a letter to Attorney General Jeff Sessions, the attorney generals called for the government to phase out the program by refusing to accept new enrollees and refusing to renew current permits. State attorney generals from Texas, Arkansas, Alabama, Idaho, Kansas, Louisiana, Nebraska, South Carolina, Tennessee and West Virginia signed the letter, as well as Idaho Governor Butch Otter.
The Obama immigration policy "unilaterally confers eligibility for work authorization and lawful presence without any statutory authorization from Congress." Texas Attorney General Ken Paxton wrote in the letter.
DACA protects nearly 788,000 undocumented immigrants brought to the United States as children from deportation and provides them access to work permits. Although Trump decried the program during the campaign and promised to "immediately terminate" the program, his administration has yet to do so.
The Department of Homeland Security announced June 15 the Obama policy will remain in effect." Enrollees "will continue to be eligible" to renew work permits and no permits "will be terminated prior to their current expiration dates," the statement said. DHS has said more recently no final decision on the program has been made.
The administration did move to cancel the Obama administration's never-enacted Deferred Action for Parents of Americans program. DAPA would have protected undocumented parents of U.S. citizens from deportation, but got blocked in court after Texas sued the administration for overstepping executive authority. The Supreme Court split on the case last year and upheld the lower court's decision blocking the program.
Though the states were successful in challenging the policy seeking to shield older undocumented immigrants, they have not yet challenged DACA in court. The letter says the attorney generals will drop their current lawsuit against DAPA, filed during the Obama administration, if the administration stops protecting young undocumented immigrants. If the administration does not end DACA, the state's plan on amending the lawsuit to include both policies.
Pro-immigrant groups fired back against the attorney generals Friday. Lorella Praeli, the American Civil Liberties Union director of immigration policy and campaigns, said DACA is "constitutional" and "has changed hundreds of thousands of young peoples' lives across the country."
"For the last two years, the immigrant community has been subjected to then-candidate and now President Trump's un-American, bigoted attacks," Praeli said. "They are... demanding that young people surrender their ability to live without fear, work legally, and contribute to the country they call home."