Why RT Needs to Register as Putin's Propaganda Arm
This article first appeared on the Atlantic Council site.
The US Department of Justice's demand that a US affiliate of Russian state-sponsored news agency RT register as a foreign agent follows an Atlantic Council report, which suggested that RT be labelled a tool of the Kremlin.
"We suspect that RT is likely violating US law by spreading propaganda on behalf of a foreign government without properly identifying itself," Rep. David N. Cicilline (D-RI) said at the launch of " Agent of Influence: Should Russia's RT Register as a Foreign Agent? " at the Atlantic Council on September 9.
According to Cicilline, who delivered the keynote address, RT, a news agency which broadcasts local-language programs all over the world, "is the propaganda arm of the Russian government." Not only is RT government-funded, but it spreads information which furthers Russia's aims of destabilizing Western democracy, he said.
The Atlantic Council's report concluded that, within the framework of legal guidelines set forth in the Foreign Agents Registration Act, RT should register as a foreign agent; a media agency working to advance the interests of the Kremlin.
If identified as a foreign agent, RT would not have to cease broadcasting, but the information it promotes in the public domain would be labelled pro-Russian.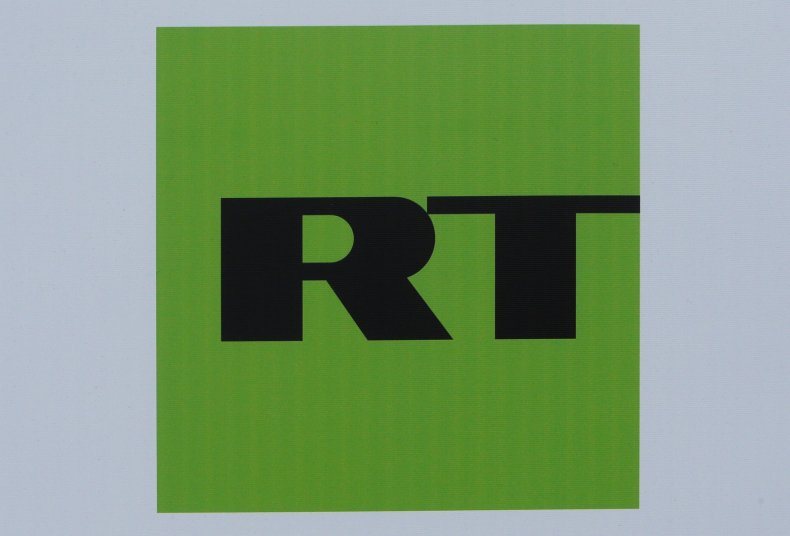 "People deserve to know whether the information they hear is on behalf of a foreign government," said Cicilline, adding: "This really is an issue about transparency."
On September 12, the Department of Justice (DOJ) issued a letter enforcing the regulations within FARA, an act from which media outlets are typically exempt, and compelled the RT affiliate to register for disseminating propaganda.
While US intelligence agencies have concluded that the Russian government interfered in the 2016 US presidential elections in favor of US President Donald J. Trump, Cicilline added: "We learned that RT was definitely used as a propaganda arm to compliment the hacking."
In January, US intelligence officials released a report outlining RT's role in amplifying the Kremlin's disinformation campaign surrounding the election.
In addition, Sputnik, another Russian news agency, is being investigated by the FBI for its role in the disinformation campaign surrounding the 2016 elections.
"[Russian President Vladimir] Putin and leaders like him seek to take advantage of the freedom and openness of democracy to their advantage, and they have gotten quite good at it," said Cicilline. "We can't wait to take steps to protect ourselves from future interference from a foreign government," he insisted, adding: "It's our responsibility… to prepare our democracy" to withstand sustained efforts to undermine it.
In June, Cicilline introduced legislation to close the loophole that has allowed RT to continue operating. "This is not about exacting revenge or retribution, but about giving the Department of Justice the tools they need" to defend the integrity of information, he said.
Three months after the introduction of his legislation, DOJ mandated RT register under FARA. This bill, alongside the latest steps by DOJ, indicate a move toward cracking down on state-sponsored media spreading disinformation in the United States.
Following Cicilline's remarks, Jeffrey Gedmin, a senior fellow with the Future Europe Initiative at the Atlantic Council; Franklin D. Kramer, a distinguished fellow in the Atlantic Council's Brent Scowcroft Center on International Security; and James Kirchick, a visiting fellow from the Brookings Institution, discussed the implications of the Council's report and the significance of making widely known that RT is an agent of the Russian government.
"None of this matters unless we agree that Russia's a threat," said Gedmin. "In Washington, DC, we don't have that consensus." He admitted that, while not of the same immediate significance as a threat such as the Islamic State of Iraq and al-Sham (ISIS) or escalating tensions with North Korea, "I think [Russia] is a threat."
According to Gedmin, the Kremlin, and RT on its behalf, aims to identify and exploit existing issues within the United States' government and society, rather than create or fabricate problems that did not exist. Therefore, he said, "the aim [of RT] is not to occupy, the aim is to nudge."
The intent, and the means by which it achieves those ends, makes RT's effectiveness difficult to measure by traditional parameters, said Gedmin. "Attitudes, habits, values, behavior cannot be quantified over time," he said. "The content of RT is not news," said Kirchick, adding: "It is propaganda; it is hate." However, RT is "also dangerous because it does reporting on real problems in an incomplete way," resulting in the "sin of omission," said Gedmin. According to Kirchick, more important than the content of the outlet is its structure. "It's the structure of RT that matters here in terms of what sort of registration we can use to make them register under FARA," he said. "It's a very opaque structure; we don't know how it's run." In considering why RT has been allowed to proceed with business as usual until now, Kirchick said that part of the problem lies with FARA itself. "The enforcement of FARA is very, very lax," he said. However, the latest steps by the DOJ indicate a reversal of that trend.
Not only lax application, but outdated regulations have hindered the enforcement of FARA. Kramer described how the act was passed in the 1970s, "and we have a different set of media." He suggested that FARA should not only be updated, but that media should be included as part of a new, more comprehensive sanctions legislation. "Let's recognize that it's not just about FARA… and it's not just about the United States," said Kramer, calling for cooperation with international partners on this issue.
"Let's do an overall comprehensive review," he said.
While this is a positive step within the framework of a wider call to combat disinformation, "one has to think carefully about the response that it will provoke," said Gedmin. While the DOJ has begun to address the legal component, which was also the focus of the Atlantic Council's study, "there's a political side to this," said Gedmin.
"Legally, politically, there will be unintended consequences," he said. Cicilline insisted that "any effort at transparency to combat Russian disinformation must not interfere in any way in the work of news organizations." He added that "we must protect the freedom and integrity of the press."
Though the panelists, Cicilline, and the Atlantic Council's report all agree that RT should register as a foreign agent, as the proceedings move forward and become more complex, "Let's make sure we're getting more than we lose," Gedmin cautioned.
Rachel Ansley is an editorial assistant at the Atlantic Council.