Why Is Russia Defending Iran From U.S. Over Yemen? Six Things You Need to Know
On Monday, U.S. Ambassador to the United Nations Nikki Haley criticized Russia after it blocked a Washington-led motion to condemn Iran over allegations it was violating international sanctions and fueling an insurgency in Yemen.
In a statement, Haley condemned Russia—a fellow U.N. Security Council permanent member—over its support for "the terrorist-sponsoring regime in Iran" and the pair's mutual ally, the "barbaric" government of Syrian President Bashar al-Assad. Russia has often used its veto privilege to shield the two from Western attacks at the U.N.
Related: Saudi Arabia Changes Government Up, Switching Top Military Leader Amid Yemen War Struggle
The U.S. has accused Iran of not only expanding its influence through support for Assad in Syria, but of secretly supplying arms and missiles to a Zaidi Shiite Muslim group known as Ansar Allah or the Houthis in Yemen. Saudi Arabia, one of the U.S.'s top Middle Eastern allies, has been attempting to oust Ansar Allah since it took over the Yemeni capital of Sanaa in 2015, but it has faced fierce resistance.
With the stalemate in Yemen only producing more casualties, emboldening jihadi groups such as Al-Qaeda and the Islamic State militant group (ISIS) and deepening what the U.N. has called the world's worst humanitarian crisis, the U.S. has attempted to rally world powers against Iran, but Washington has struggled to do so for several reasons.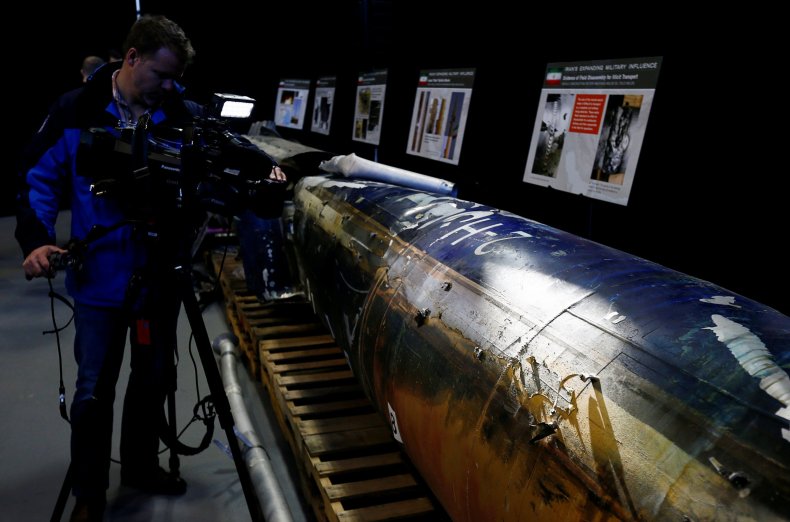 1. Iran is Russia's leading international ally in Syria
Iran, a longtime friend of Assad, has supported his armed forces against the rebels and jihadis trying to overthrow him since 2011. Tehran mobilized an international network of Shiite Muslim militias to combat rebels backed by the West, Turkey and Gulf Arab states—including Iran's top regional foe, Saudi Arabia. While it was the 2015 Russian military intervention that arguably gave Assad the momentum to retake most of the country, the Syrian military has been substantially backed up by local and foreign pro-government militias, many of which answered directly to Iran's elite Islamic Revolutionary Guard Corps.
2. Ansar Allah, a.k.a. the Houthis, do not answer directly to Iran
Ansar Allah has been widely described as a pro-Iran group and has often supported Tehran's agenda abroad. The actual alliance between the two, however, was less clear. Ansar Allah was largely composed of Zaidi Shiite Muslims, a brand more closely aligned to Sunni Islam than the Twelver Shiite Islam professed by Iran's revolutionary government. Yemen's Zaidi Shiite Muslim minority also had a long history of ruling the country up until 1962.
3. Haley's evidence has been called into question by experts
Ansar Allah launched what is called a Burkan-2 ballistic missile against Riyadh's international airport in early November. The U.S. and Saudi Arabia have said the missile, which was reportedly shot down by Riyadh's U.S.-built air defense, was supplied to Ansar Allah by Iran, violating international sanctions against the country. The missile appeared to have the markings of an Iranian manufacturing company, but the U.N. and experts have found little evidence to prove that Iran actually supplied the missile.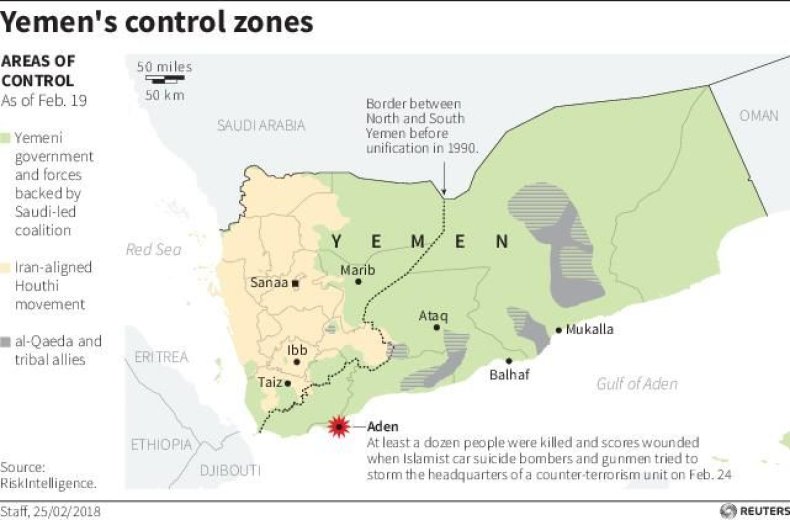 4. The U.S. is the only party to the 2015 nuclear deal that no longer supports it
President Donald Trump came into office threatening to tear up the 2015 nuclear agreement, or Joint Comprehensive Plan of Action, signed by his predecessor and Iran, along with five major world powers: China, France, Germany, Russia and the U.K. Despite all of the deal's signatories pleading with Trump to stay and the International Atomic Energy Agency finding Iran to be in compliance with the deal 10 times, the Trump administration has decertified the deal and threatened to soon scrap it altogether.
5. The dispute was part of a greater conflict between Iran and Saudi Arabia
For decades, Saudi Arabia and Iran have competed over regional influence. The bout escalated in 2016 when Iranian protestors stormed the Saudi embassy in Tehran after the ultraconservative Sunni Muslim kingdom executed a popular Shiite Muslim cleric. Saudi Arabia severed ties with Iran and the two have poured resources into competing political and militant movements in Syria and across the region. As Iran-backed movements defeated ISIS in Iraq, Syria and Lebanon, Tehran's influence has outpaced Saudi Arabia's.
6. The dispute was part of an even greater conflict between the U.S. and Russia
In recent years, Russia has stepped up its activity in international affairs with President Vladimir Putin seeking to counter what he and his supporters saw as U.S. hegemony on the world stage. In Europe, Russia's annexation of the Crimean Peninsula drew a militant response from the U.S.-led NATO alliance and the two sides have set out on the largest arms race Europe has seen since the Cold War. The U.S. and Russia have also butted heads over Syria as their separate campaigns to defeat ISIS resulted in their local partners being the top two actors in control of the country.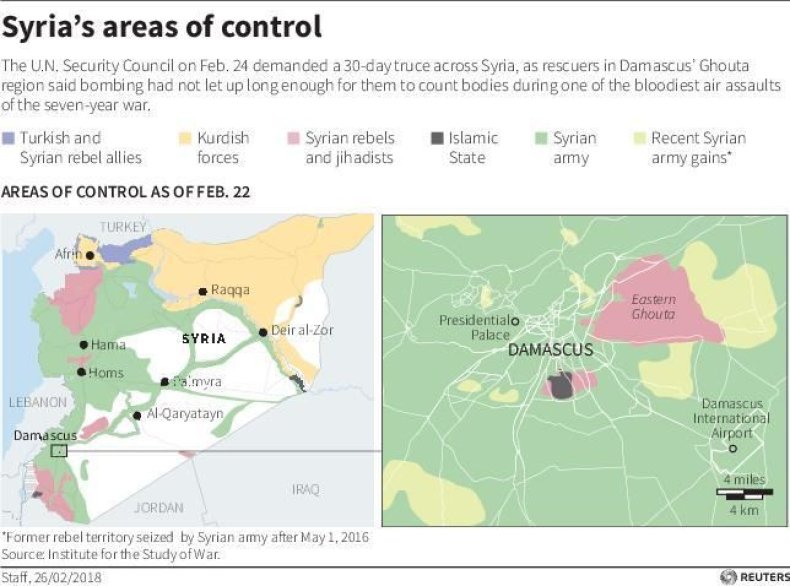 The U.S. and Russia's complex standoff for global influence has so far remained peaceful, but incidents such as U.S.-led coalition airstrikes that killed up to 100 pro-Syrian government forces—including Russian citizens—have rocked the status quo. Forces fighting on behalf of Assad have recently joined up with U.S.-sponsored Kurdish fighters battling Turkey, but the U.S. has remained firm in its denunciation of Iran's activity abroad.
"If Russia is going to use its veto to block action against Iran's dangerous and destabilizing conduct, then the United States and our partners will need to take actions against Iran that the Russians cannot block," Haley said in Monday's statement.