Why Russia Has Not Condemned Donald Trump's Immigration Ban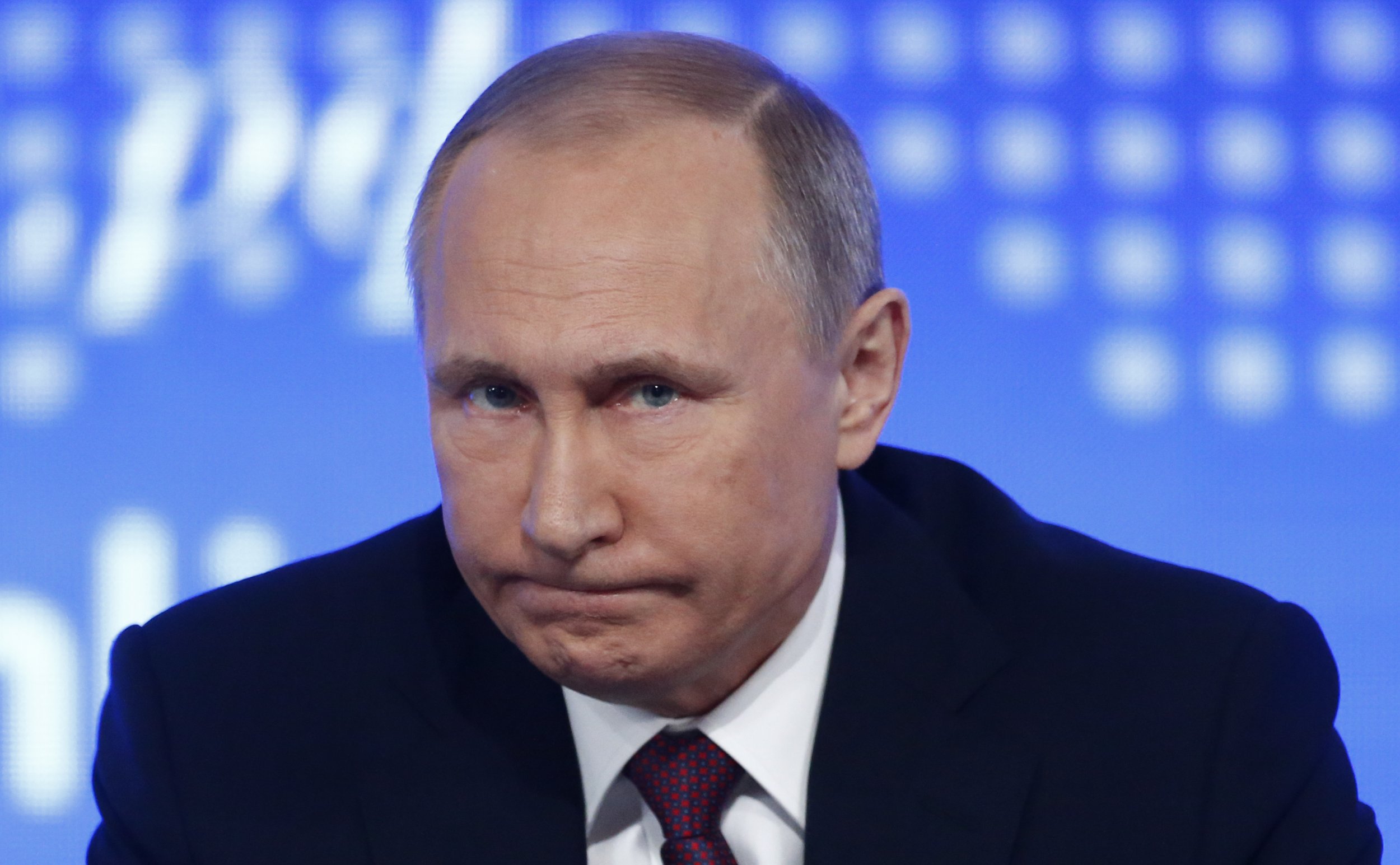 U.S. President Donald Trump's move to ban on travel from seven Muslim-majority countries, has confused airport staff and drawn ire from governments across the globe.
British Foreign Secretary Boris Johnson called the ban as "divisive and wrong," German Chancellor Angela Merkel said the policy was "against the core idea of international aid for refugees and international cooperation," while France's Foreign Minister Jean-Marc Ayrault concluded that "terrorism knows no nationality" and "discrimination is no response."
One country's leadership, referred to by Trump's critics as the main beneficiary of his administration, remained noticeably quiet.
"This is not our business," Dmitry Peskov, spokesman for Russian President Vladimir Putin, said Monday when asked about Trump's controversial move, state news agency RIA Novosti reported. It has been condemned by a number of governments, both within the Middle East and elsewhere. According to Russian state media, the new regulation also includes a clause that has introduced an interview process for any Russians seeking to renew their visa to the U.S.
Although Trump's anti-establishment rhetoric has delighted officials in Moscow on other issues, such as the conflict in Syria, his thoughts on sanctions and even his stated desire to fight "radical Islamic terrorism," which informed his travel ban, the Kremlin has steered clear from commenting on his new policy.
Only the far-right LDPR party in Russia praised Trump's ban and in a statement to RIA Novosti mostly reiterated its usual criticism of immigration in principle, not on the specifics of Trump's plan.
"Any additional move from one country to another give rise to dangerous situations. If citizens permanently live in their own country with its own language, with its own culture, visiting other regions only for tourism purposes, it will reduce the level of tension," the statement read.
According to Aleksey Malashenko, expert on Islam in Russia at Moscow's Carnegie Centre, Putin's regime relies on Muslim allies inside and outside his country, which may explain his silence on the issue.
"It is because Putin wants to keep good relations with 'all Muslims,'" Malashenko said. "For Russia, with its 20 million Muslims, it is very important."
Not only does Russia have large communities where the majority of people are Muslim, such as Tatarstan and regions in the North Caucasus, but some of its closest international partners, such as Kazakhstan, are Muslim-majority countries. However, as Malashenko points out, Putin is in the midst of cultivating a relationship with Trump that could see the repeal of sanctions on Russia, so he prefers not to be condemning.
"That is why Moscow keeps silent and refuses to comment Trump's position concerning Muslims. Putin doesn't want to offend him."
Russia's most troubling domestic conflicts in modern times also arose in the North Caucasus, where an independence drive in the 1990s developed a new strain of Islamist sectarian violence. Although North Caucasus federal subjects, such as Chechnya, Dagestan and Ingushetia, are now well under the official control of Russia, religious authority is highly regarded.
In the case of Chechnya, the regional head Ramzan Kadyrov called one of the largest counter protests to the Je Suis Charlie movement in 2015, against the magazine's portrayals of the prophet Muhammad.
The North Caucasus region and Kadyrov in particular, has shown fierce loyalty to Putin during elections—in part due to his willingness not to intervene in conservative religious policies in which local authorities are engaged.
"Also don't forget about the situation in the Middle East, where Russia tries to play the leading role," Malashenko says. Iran and Syria, both of whom Russia is allied with in the Syrian Civil War, feature on the travel ban list.
The Iranian Foreign Ministry issued one of the most damning reactions to Trump's statement, calling the new restriction "an obvious insult to the Islamic world and, in particular, to the great nation of Iran."
"Despite the claims of combating terrorism and keeping American people safe, it will be recorded in history as a big gift to extremists and their supporters," it concluded.