Why Is Russia Holding So Many Army War Drills With Other Countries?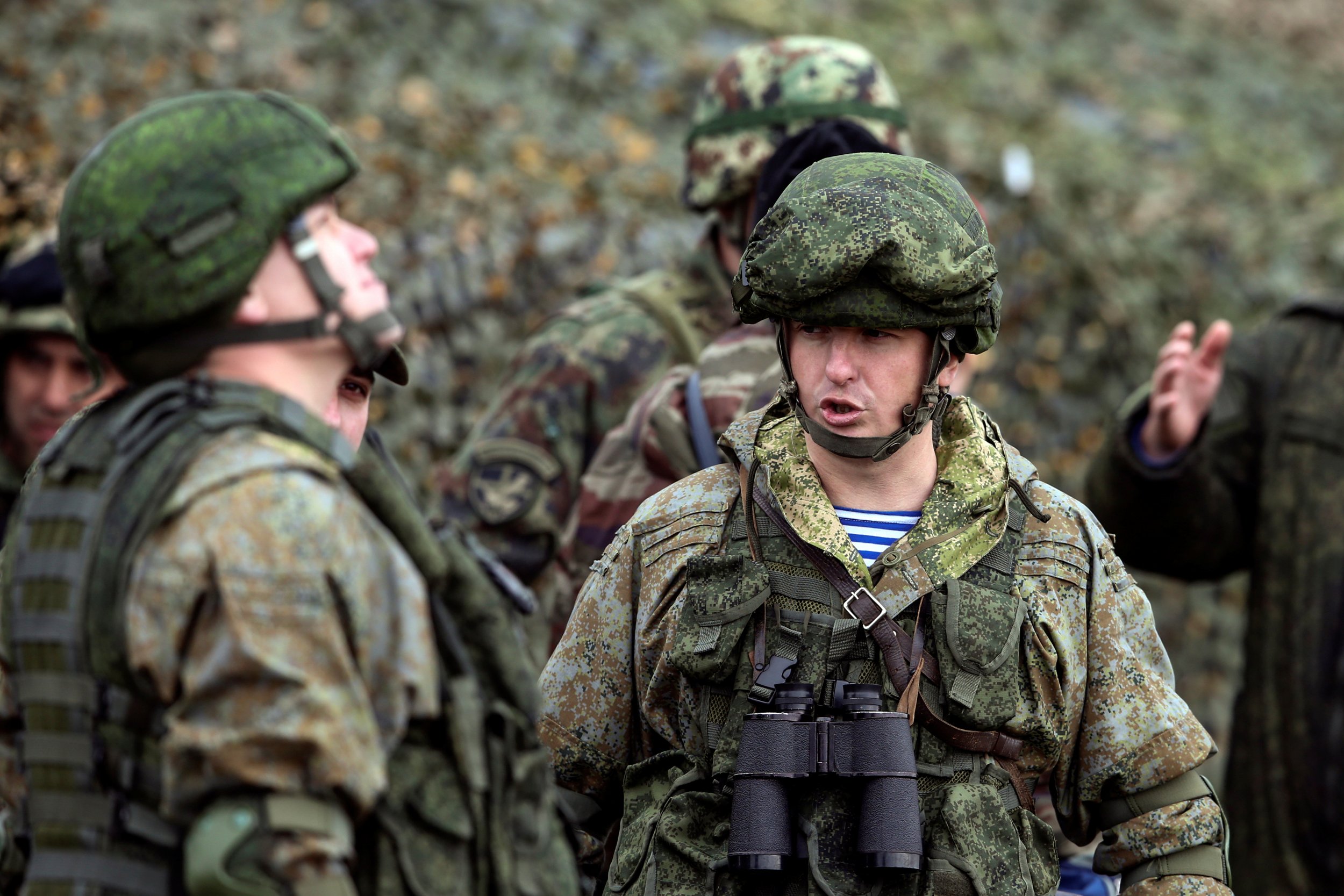 The Russian army will carry out at least seven international drills with more than 10 other countries in the coming year, Oleg Salyukov, commander of the country's ground forces, told state news agency Itar-Tass on Friday.
Speaking to Russia's military newspaper Krasnaya Zvezda, Salyukov said the army's international schedule would be "more saturated" with training exercises in the coming year, but did not name the countries Russia would partner with.
He did point out, however, that over the last year, Russia's troops had trained alongside Chile, Argentina, the United Arab Emirates, Laos, Thailand, Vietnam, Myanmar and South Africa.
As a show of cooperation, Russia will also receive military delegations with the army commanders of Pakistan and the Emirates, and Salyukov will lead a delegation to Japan. In 2018, the army commanders of India, China, Japan, Laos, Thailand and Indonesia are scheduled to visit Russia, while Chile, Algeria, China and India are to receive Russian officers.
While seven drills a year may not seem like a large number, Mathieu Boulegue, Russia and Eurasia program researcher at Chatham House, says this does not account for Russia's domestic ground drills and naval and air force exercises, not to mention snap drills.
"This is probably the tip of what they will rehearse," he says, adding that the choice of countries that Russia is seeking military contact with reflects the army's commercial, as well as political, interests. The strategic aspect of some of the drills may be less important than the prospect of exporting arms to new countries and showing the Russian people that the Kremlin has influence globally.
"In a way, this is a political statement considering tensions in North Korea and all the things happening with the South China Sea and the region around," he says. "There is a military thrust to these announcements, but there is also a political and a commercial thrust. For example the army focusing on Indonesia, Laos, Thailand is good news for Rosoboronexport," Russia's state arms exporting body.
Since 2015, Russia's Defense Ministry has candidly claimed that it is courting the southeast Asian arms market, as the fallout over the Ukraine conflict in 2014 has made military-industrial ties with Moscow more of a political liability in the West.
"It is different with India and China, as they have been trade allies to Russia and in terms of cooperation, exchange of officers, joint training, for a while so these sorts of relations with them are meant to signal to the Russian people that Moscow is sticking to its allies," says Boulegue.