Why Has Russia's Military Joined India for North Korea Border Drills?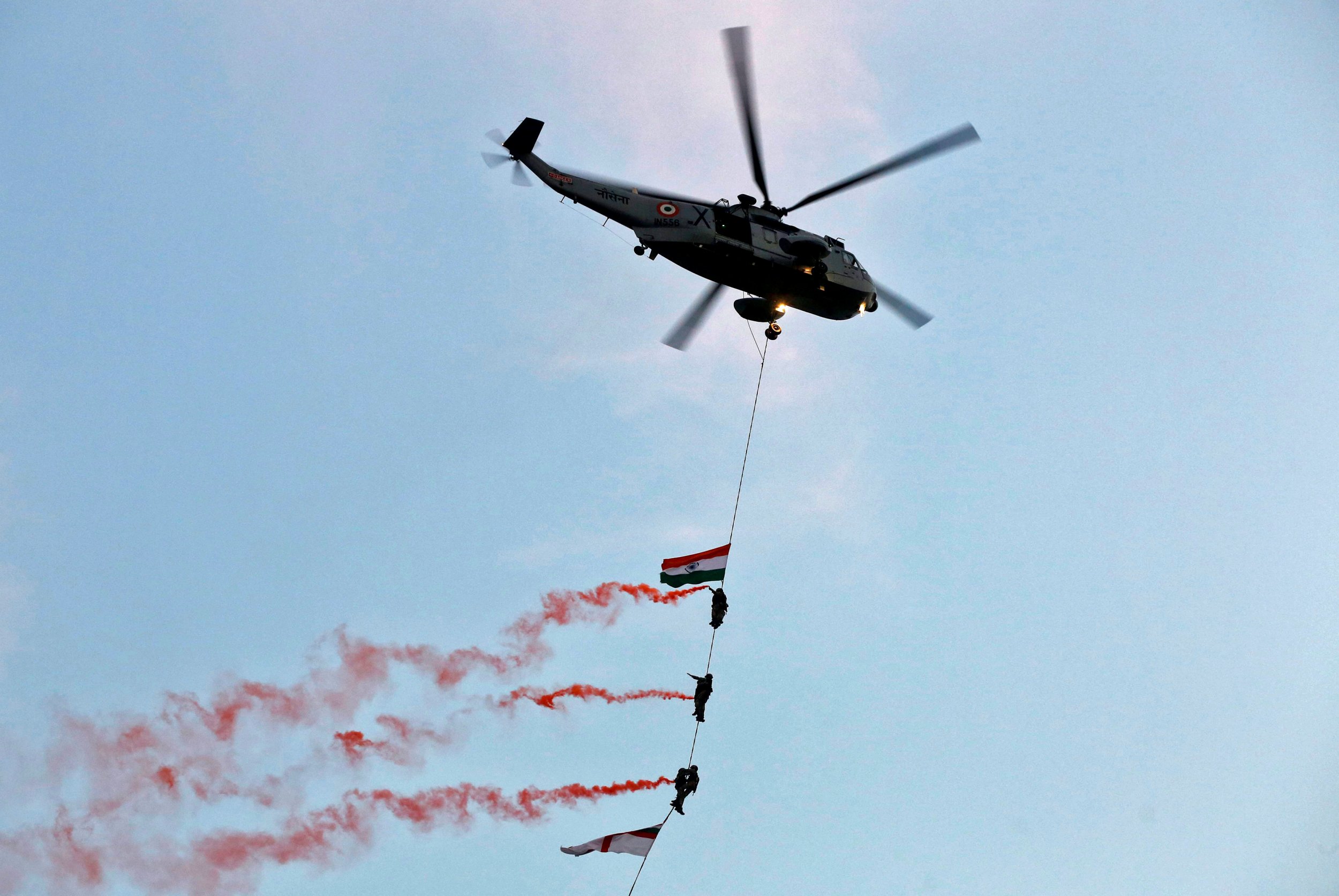 Russia's forces in the Pacific continue their ongoing courtship of foreign militaries, launching a joint drill with India off the coast of its border with North Korea, according to state news agency Itar-Tass.
The Indra-2017 exercise, which will draft a total of 700 ground troops from both countries and 50 aircraft including warplanes and helicopters, kicked off with a ceremony in Russia's Vladivostok, the capital of its Primorye region.
Over the last two months Russia has held a series of small- to medium-scale drills in eastern Primorye, where the country's short border with North Korea is situated. This has included a naval drill with China as well as a practice deployment of its elite paratroopers. Russia frequently uses drills around the world to flex its military muscle and show off its forces, and it has increasingly used practices in the Pacific to demonstrate it is a major player in the region.
Currently, two destroyers of Russia's Pacific Fleet are on a four-month trek through the region's waters, largely to raise the visibility of Moscow's forces to other navies.
During the 10-day Indra-2017 drill, Russian and Indian troops will simulate a naval blockade and anti-submarine combat, drafting three destroyers, a large anti-submarine ship and a submarine to its proceedings. The motivation for the drill is not solely a military one: Business strategy is the biggest impetus for Moscow and Delhi's joint training, as the two are in the process of finalizing a set of Russian arms deliveries worth over $10 billion.
Russia has made no secret of the fact that it is not only seeking to become a more visible trade and security force in the Pacific but also to sell more arms to the region's militaries. The arms deal with India aims to deliver a Russian S-400 missile system, four frigate warships, helicopters and submarines, with the details still to be ironed out.
Last month, Russia's army unveiled plans to hold at least seven international drills with more than 10 countries next year, while also courting military delegations from across Asia's far east and southeast—a prime market for Russian arms.
Among them are India, China, Japan, Laos, Thailand and Indonesia. Mathieu Boulegue, Russia and Eurasia program researcher at London foreign policy think tank Chatham House, told Newsweek the endgame for Moscow is to project the idea that it has partners despite current friction with the West, and that in holding joint events, foreign militaries will be incentivized to buy more Russian kit.
"In a way, this is a political statement considering tensions in North Korea and all the things happening with the South China Sea and the region around," Boulegue said. "There is a military thrust to these announcements, but there is also a political and a commercial thrust. For example, the army focusing on Indonesia, Laos, Thailand, is good news for Rosoboronexport," Russia's state arms exporting body.
China and India in particular make up a significant share of Moscow's export market, comprising 56 percent of Russia's total arms sales between 2000 and 2016, Chatham House estimates.
"It is different with India and China, as they have been trade allies to Russia in terms of cooperation, exchange of officers, joint training, for a while, so these sorts of relations with them are meant to signal to the Russian people that Moscow is sticking to its allies," said Boulegue.