Why Salons and Self-Care Companies Are As Close to Recession-Proof As You Can Get
During recessions and other times of trouble, self-care can become more important.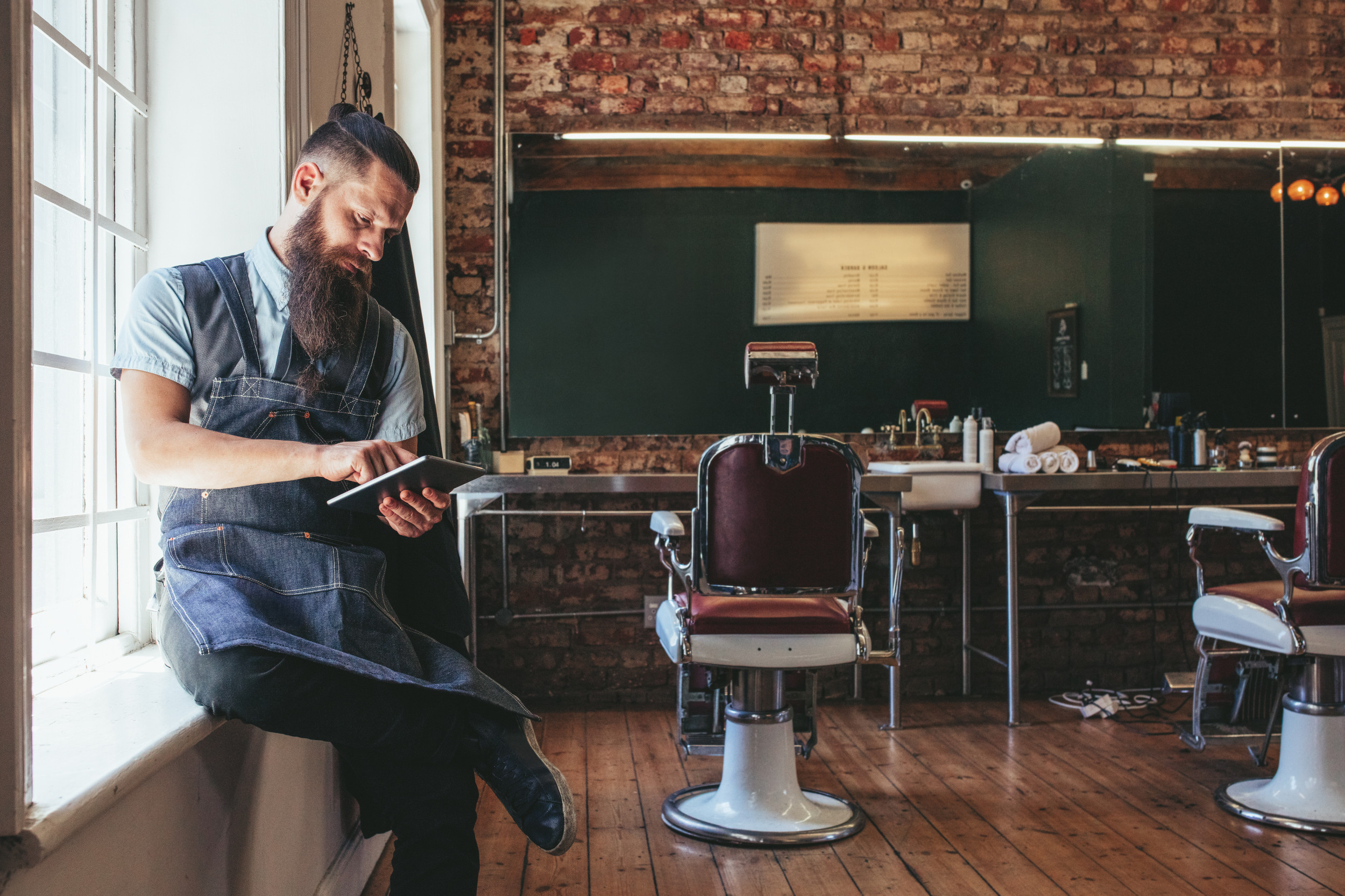 When the Great Recession hit in 2008, a phenomenon happened: As people faced unemployment and economic hardships, people started visiting restaurants and bars more often. The trend showed up in salons, too. But people didn't just book appointments, they became entrepreneurs and started their own salons, with the number of shops jumping 14.4% from 2007 to 2009.
I was one of those affected by the mass layoffs at the time. But, keeping up with the industry trends and noticing the growth in new salon businesses lit the fire underneath me to set out on an entrepreneurial journey of my own, creating software to help these new entrepreneurs in their business endeavors. And now, as experts assert another recession is likely, I can lean on my own experience to predict that salons will not only make it through but that the larger self-care industry will thrive.
Why Salons and Self-care Businesses Have Done Well (And Will Do So in the Future)
When people face difficulties, they often want to do things that will alleviate their worries and allow them to gain more control. During the Great Recession, going out to eat or getting a haircut was a simple way to do that. Psychologists and industry experts have observed "the lipstick effect," which refers to the strange tendency, during an economic crisis or recession, for lower-priced luxury industries to experience meaningful growth even as consumers cut their spending. Visiting a hair salon falls naturally into this category — it isn't something you can typically do for yourself, but it feels like a minor indulgence, and that's just what people seek in a time of crisis. They may not be willing to splurge on a tropical vacation, but a little bit of self-care feels like a logical choice.
The lipstick effect — a boost in low-end luxury spending — isn't limited only to periods of recession. It can happen as a response to many other types of hardship. But numbers from my company, Vagaro, suggest that service demands at salons and other self-care businesses have predictably gone up due to new COVID-19-related economic worries. Self-care professionals have been able to charge more for those services, too. Consider the change in rates for some popular categories, pulled from data my company collected.
In 2019, the average fee for a fitness membership reached $77, massages sat at $52, nails came in at $47, salons at $60 and a trip to the spa at $54. In 2022, the average fee for a fitness membership went up to $80, massages to $62, nails to $58, salons to $76 and the spa to $69.
For many business owners, these increases are higher than inflation rates. They're not just breaking even against operational costs; they're making genuine profits.
Building a Strong Online Presence to Differentiate Yourself and Connect
Although the lipstick effect suggests there are some organic explanations for the uptick among self-care businesses during recessions, there are other variables impacting which businesses within the resilient self-care industry are likely to boom. The biggest factor here is fantastic marketing, especially digital marketing.
Before the pandemic, many businesses weren't overly concerned about updating their "About" page on Vagaro. But COVID-19 meant that leaders had to completely rethink traditional in-person operations. Everyone flocked online, which created a greater need for companies to differentiate themselves in that space. Suddenly, our clients were going out of their way to curate a personalized profile. They let their customers know that their shops were safe and clean by listing all of the precautions or procedures they were using. We worked with them to make it easier for customers to find them and book appointments online. We also implemented special features such as COVID-clean check-ins, contactless payments, liability waivers and more. These types of shifts likely will continue long after the pandemic is over because customers have acclimated to them and enjoy the convenience.
So if youwant to enjoy the natural buoyancy experienced by many salon and self-care companies amid the recession, put real effort into establishing an online presence that's modern and professional-looking. This includes a website or social media profile using the right keywords to help you appear at the top of search results. But also ask yourself, "How can I show off the business in a convenient, authentic way?" If you feature before-and-after colors and cuts on your Instagram page, people can easily determine whether your styles are a good match. Customers like to talk to their hairdressers, so photos and bios can help people get a sense of whether or not they'll get along with a provider. Think about the process that moves people across a booking platform to ensure that the customer's experience with you is one smooth, customized journey.
The Value of Self-care Will Never Disappear
During recessions and other times of trouble, self-care can become more important. The lipstick effect becomes observable, and many people see trips to the salon as essential, in the same way they regard food or gas. People may need to feel a sense of "control" over at least something in their lives when economic matters are uncertain and largely out of their control. They also have more time for self-care than they normally would. So if you're looking for a relatively protected venture, consider a self-care industry business.
No matter which self-care niche you dive into, remember that the days of the yellow pages are essentially over. It's important to be discoverable digitally and to build your online presence based on how people really move between platforms. If you show exactly who you are and provide loads of thoughtful, personalized convenience, you will be rewarded with consistent appointments and the security that comes with them.