Why Doesn't Saudi Arabia Join North Korea on U.S. State Terrorism List After 9/11?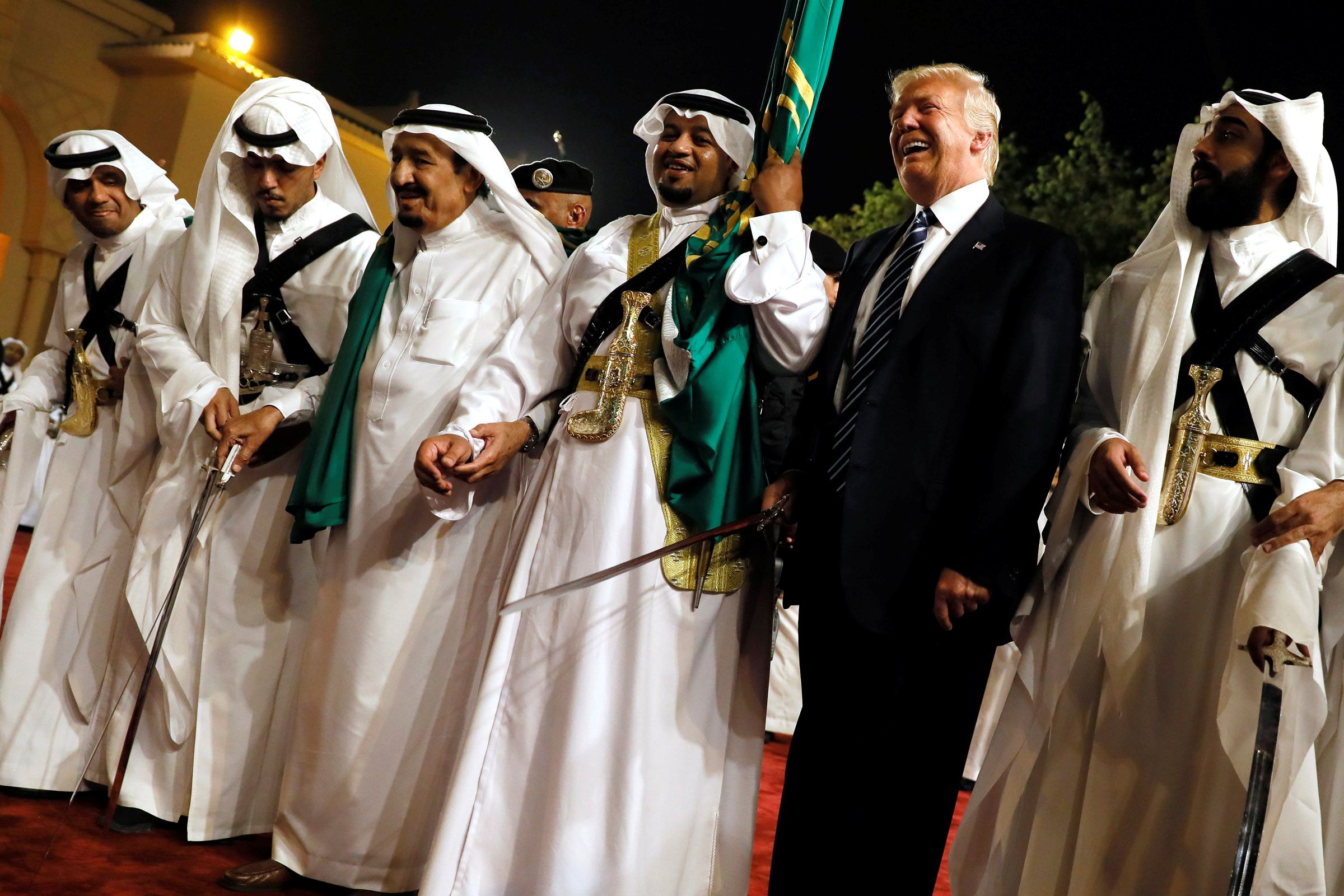 President Donald Trump has designated nuclear-armed North Korea a state sponsor of terrorism, a label that currently defines Iran, Sudan and Syria—three other traditional foes of U.S. foreign policy, but not the country that Trump himself once called the worst offender: Saudi Arabia.
"It's the world's biggest funder of terrorism. Saudi Arabia funnels our petrodollars, our very own money, to fund the terrorists that seek to destroy our people," the billionaire real estate tycoon wrote in his 2011 book titled "Time to Get Tough: Making America #1 Again."
Related: Saudi Arabia gathers allies against Iran 'terror,' but Lebanon, Iraq and Syria don't show
When asked about this comment by NBC News in August 2015, two months after announcing his candidacy for U.S. president, Trump told presenter Chuck Todd that "the primary reason we are with Saudi Arabia is because we need the oil," but that the U.S. didn't need the kingdom's oil as much, so "Saudi Arabia is going to be in big trouble pretty soon, and they're going to need help."
Since taking office, however, Trump has mostly aligned himself with the oil-rich ultraconservative monarchy, which has long been a close ally of the U.S. in the Middle East, and, while he has yet to disavow his prior statements, Trump has apparently pointed the barrel of his administration's foreign policy fury elsewhere.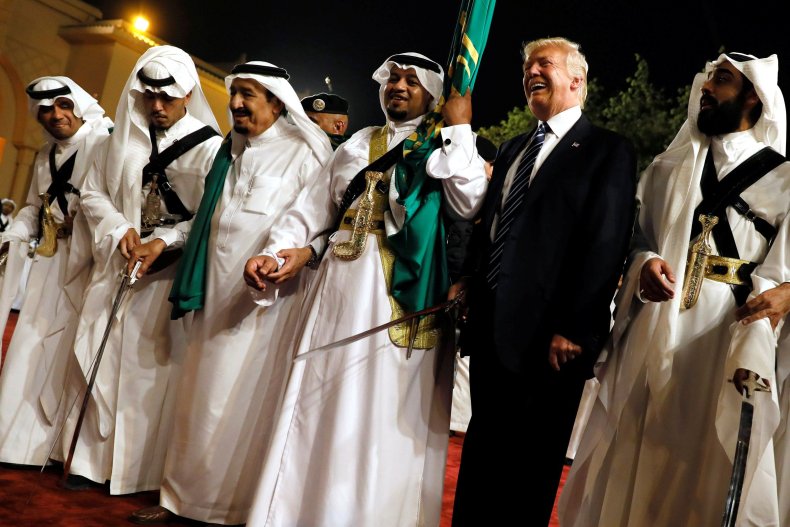 Besides its enthusiastic devotion to Salafi-Wahhabism, a particularly austere strain of Sunni Islam that has fueled a number of militant organizations across the Middle East and beyond, Saudi Arabia's murky relationship with Al-Qaeda and the 9/11 attacks in 2001 have raised concerns as to what extent the monarchy aided and abetted the world's deadliest act of terrorism. Out of the 19 militants who hijacked planes and crashed them in New York City, the Pentagon and in Pennsylvania, 15 were Saudi citizens.
In the months after the attacks, the Senate Select Committee on Intelligence and the House Permanent Select Committee on Intelligence opened the Joint Inquiry into Intelligence Community Activities before and after the Terrorist Attacks of September 11, 2001. When the findings were released in December 2002, they included a partially-redacted 28-page section referring to foreign state sponsors of Al-Qaeda that would remain mostly classified for years to come.
Meanwhile, the 9/11 Commission Report established a little over a year after the attack and issued in 2004 "found no evidence that the Saudi government as an institution or senior Saudi officials individually funded" Al-Qaeda, but at the same time acknowledged "Al-Qaeda found fertile fund-raising ground in the kingdom, where extreme religious views are common and charitable giving is essential to the culture and, until recently, subject to very limited oversight."
The 28 pages of the prior inquiry were ultimately released by the administration of President Barack Obama in July 2016. While it did not reveal any direct links between Saudi officials and Al-Qaeda, it stated that the U.S. intelligence community deeply suspected there were such connections at the time and found that "while in the United States, some of the September 11 hijackers were in contact with, and received support or assistance from, individuals who may be connected to the Saudi government. "
It also noted a November 1999 incident in which two Saudi men, Mohammed al-Qudhaeein and Hamdan al-Shalawi, were detained after attempting to gain entry to the cockpit of an America West Airlines flight and speculated that the two men, whose tickets had reportedly been paid for by the Saudi embassy in Washington, may have been practicing for a future hijacking.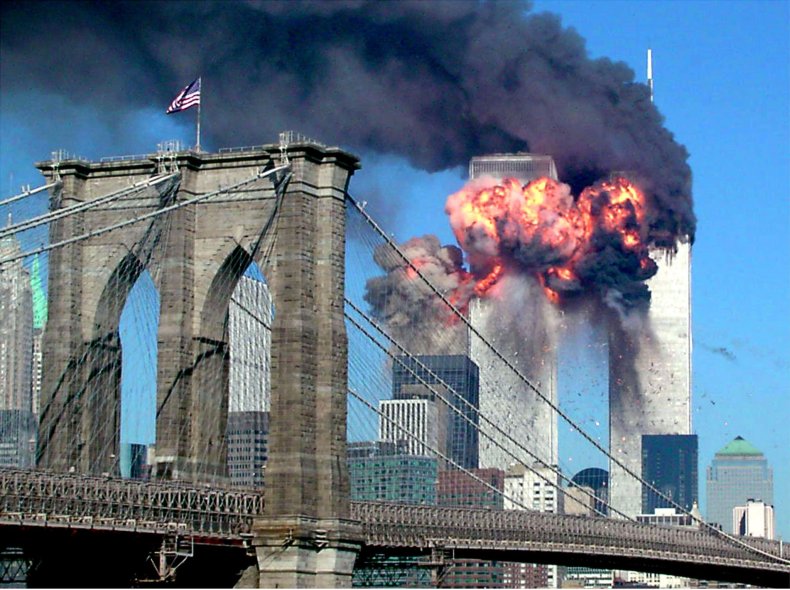 Saudi Arabia has vehemently denied any role in the hijackings and said it welcomed the release of the full 28 pages as a chance "to respond to any allegations in a clear and credible manner." Riyadh has responded more aggressively, however, to the Justice Against Sponsors of Terrorism Act (JASTA), against which Saudi Energy Minister Khalid al-Falih said earlier this year he hoped "corrective measures will be taken" by Trump. The act has opened a pathway for the families of those who died in 9/11 to sue the Saudi Arabian government.
Saudi Arabia continued to be a leading ally of the U.S. and other Western countries in fighting militant groups in the region, but other leaked documents showed that U.S. officials maintained the belief that Saudi Arabia was assisting violent, fundamentalist movements such as the Islamic State militant group (ISIS).
"We need to use our diplomatic and more traditional intelligence assets to bring pressure on the governments of Qatar and Saudi Arabia, which are providing clandestine financial and logistic support to ISIS and other radical groups in the region," a State Department memo dated August 2014 and released October 2016, according to The Independent.
The U.K. has also refused to release a report that many suspect implicated Saudi Arabia in funding Islamic militant groups across Europe and possibly in the U.K. as well. Still, many officials and experts in the West saw Saudi Arabia as more of an ally than a foe.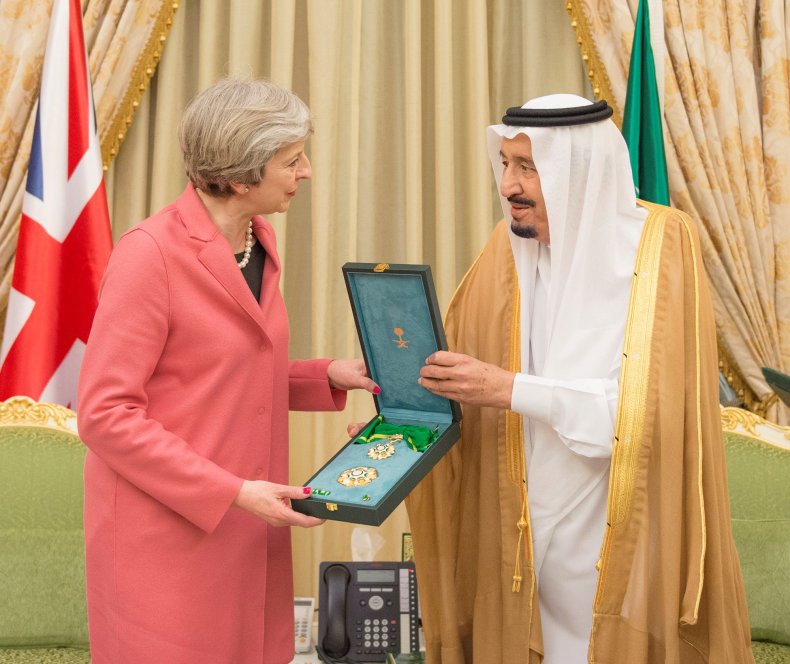 "I don't think anyone's ever seriously considered Saudi Arabia a state sponsor of terrorism. Nothing has ever been established along those lines," Gerald Feierstein, director for Gulf affairs and government relations at the Middle East Institute, told Newsweek.
Feierstein said that Saudi Arabia's relationship to ultraconservative Islamic movements and support for militant groups in Syria, while "murky," did not conform to the State Department's criteria for a state sponsor of terrorism, which he said needed to display a clear "motivation" and "relationship to support for terrorism." He also questioned whether North Korea fit the bill either and whether the Trump administration's decision to add North Korea was more politically motivated than based on evidence.
Since Trump swapped Twitter wars with Saudi princes for taking on North Korea and supreme leader Kim Jong Un, fears have risen among U.S. allies and rivals alike of a nuclear conflict. North Korea has the potential to carry out an attack against the U.S. countless times more deadly than 9/11, but it has maintained that its weapons of mass destruction were only intended to deter a U.S. invasion, as was seen in 2001 Afghanistan, 2003 Iraq and the NATO-led effort to topple Libyan leader Muammar Gaddafi in 2011.