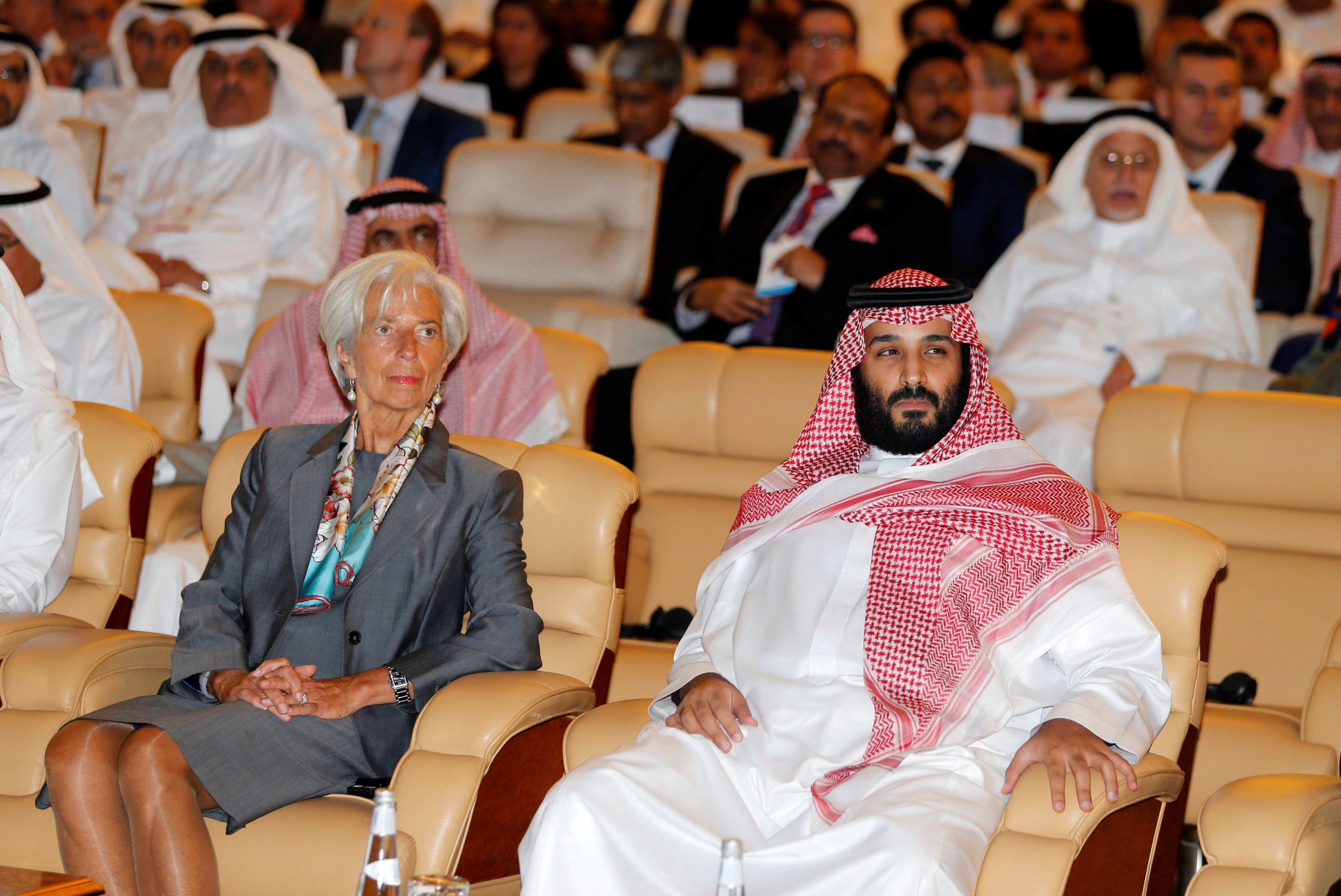 Saudi Arabia's crown prince declared that his country, long linked to terrorism and repression, will eradicate extremism and return to "moderate Islam," but experts say he is just making his Wahhabist nation safe and open for business.
Crown Prince Mohammed bin Salman on Tuesday that he hoped to move his conservative kingdom into a modern era quickly rather than waiting for the younger generation to make changes by aging into power.
"We won't waste 30 years of our lives dealing with any extremist ideas. We will eradicate extremism," said the 32-year-old prince, who is the de-facto leader of the oil-rich state, at a conference for wealthy and influential business people.
"We want to lead normal lives, lives where our religion and our traditions translate into tolerance, so that we coexist with the world and become part of the development of the world," he continued.
The comments were part of a larger push by the prince to modernize Saudi Arabia and prepare the country for a post-oil era and forge new alliances as they diversify the economy. Associating itself with modernity and moderation will help to achieve that goal, experts said.
"We are witnessing an emergence of a new social contract in Saudi Arabia, economically and socially," said Ibrahim Al-Assil, a fellow at the Middle East Institute in Washington.
"Saudi Arabia is facing many challenges in a region that is full of turmoil and conflicts. Economic reforms won't be sufficient if it's not accompanied by social reforms."
For decades, Saudi Arabia has been ruled by an absolute monarchy and governed under Wahhabism, a fundamentalist strain of Sunni Islam that has inspired extremist groups like al-Qaeda and the Islamic State. Saudi Arabia has been criticized for exporting Wahhabism abroad and promoting radicalization.
But Tuesday's comments were the strongest signal to date that Saudi Arabia's top leadership wants to change.
Most recently, Saudi Arabia announced that it would allow women to drive and would open parts of its state-owned oil company to private investors. Experts say these moves are meant to impress Western allies and attract expats and foreign investors, another part of the prince's plan to make Saudi Arabia attractive to outsiders.
Tuesday's conference, where men and women mingled and the country unveiled plans for an ambitious project to build a new city, was emblematic of the new Saudi Arabia the prince has envisioned.
Nevertheless, Saudi Arabia's attempts to curb terrorism and extremism have been criticized heavily in the past. While serving as Secretary of State, Hillary Clinton devised plans to stop Saudi Arabia from funding terrorism.
"We need to use our diplomatic and more traditional intelligence assets to bring pressure on the governments of Qatar and Saudi Arabia, which are providing clandestine financial and logistic support to (the Islamic State) and other radical Sunni groups in the region," Clinton wrote in an email released by Wikileaks.
President Trump has repeatedly stated that he views Saudi Arabia as an ally, but it's likely other Western analysts will view the Saudi prince's comments with more skepticism. The country's religious hard-liners have traditionally wielded heavy influence in the country and made it difficult to implement reforms, and some experts have quested whether the prince will be able to achieve his ambitious goals of reform and economic growth.
Meanwhile, rights groups argue that Saudi Arabia continues to jail journalists and commit widespread human rights violations. Last month, Saudi authorities arrested dozens of people, including some religious figures, in what rights groups called a "repression campaign against dissidents."
"These apparently politically motivated arrests are another sign that Mohammad bin Salman has no real interest in improving his country's record on free speech and the rule of law," said Sarah Leah Whitson, Middle East director at Human Rights Watch. "Saudis' alleged efforts to tackle extremism are all for show if all the government does is jail people for their political views."