Why Scott Pelley Says He Was Fired From 'CBS Evening News'
Former CBS Evening News correspondent Scott Pelley claimed he was fired from the show because he complained about working in a "hostile" environment. Pelley, the current host of 60 Minutes, said he talked to multiple bosses about the way people were being treated on the job. After months of rumors about his position, Pelley was replaced by interim anchor Anthony Mason in June 2017. Jeff Glor took over in early December but was then switched for Norah O'Donnell on May 10.
The restructurings over the past 18 months at CBS prompted Pelley to speak out, saying inept managing has plagued the news division for years. "We've been through a dark period of the last several years of incompetent management and sort of a hostile work environment within the news division," he told CNN's Brian Stelter on Sunday's Reliable Sources. "I lost my job at the Evening News because I wouldn't stop complaining to management about the hostile work environment."
Pelley, who started hosting the Evening News in 2011, first tried to speak to the president of the news division, David Rhodes.
"[I] explained to him that this hostile work environment couldn't go on—for women and men—and he told me that if I kept agitating about that, internally, that I'd lose my job," Pelley told Stelter. "I went to his boss, who told me that he didn't share my concerns. And so, having exhausted the possibilities in the news division, I went to the chairman of the CBS Corporation, who listened to me, very concerned, for an hour, asked me some penetrating questions about what was going on. I didn't hear back from him, but in the next opportunity in my contract, I was let go from the Evening News."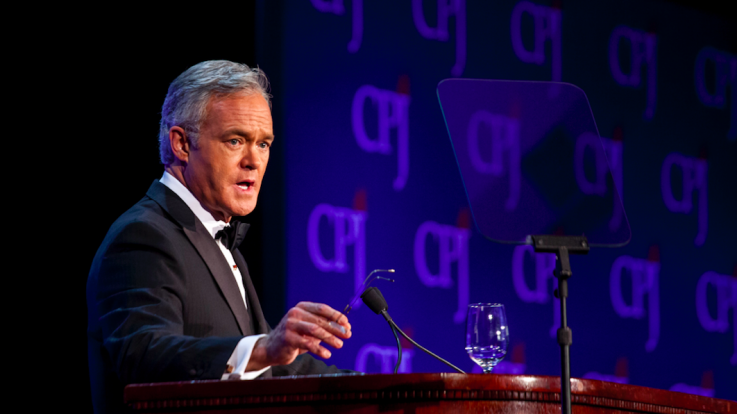 The #MeToo movement sparked a reckoning at CBS, with chief executive Les Moonves resigning from CBS in September after more than a dozen women accused him of varying degrees of sexual misconduct, allegations he denied. 60 Minutes executive producer Jeff Fager was ousted in September 2018 and CBS This Morning anchor Charlie Rose was fired in November 2017 after they both faced multiple harassment allegations. Pelley was pushed out several months before the #MeToo movement shocked Hollywood and the media industry in October 2017.
But things are getting better now since Pelley was moved to 60 Minutes, however, he didn't cite the departures of Moonves, Fager or Rose, nor did he mention the #MeToo movement. "It's all blue sky from here," he said about his new position. "I'm very excited. I know these people. I know we're on the right track."
Why Scott Pelley Says He Was Fired From 'CBS Evening News' | Culture