Why is Selena Gomez Being Criticized? Singer Made Instagram Private Over Teddy Bear, But 'Ambivalent' Over Woody Allen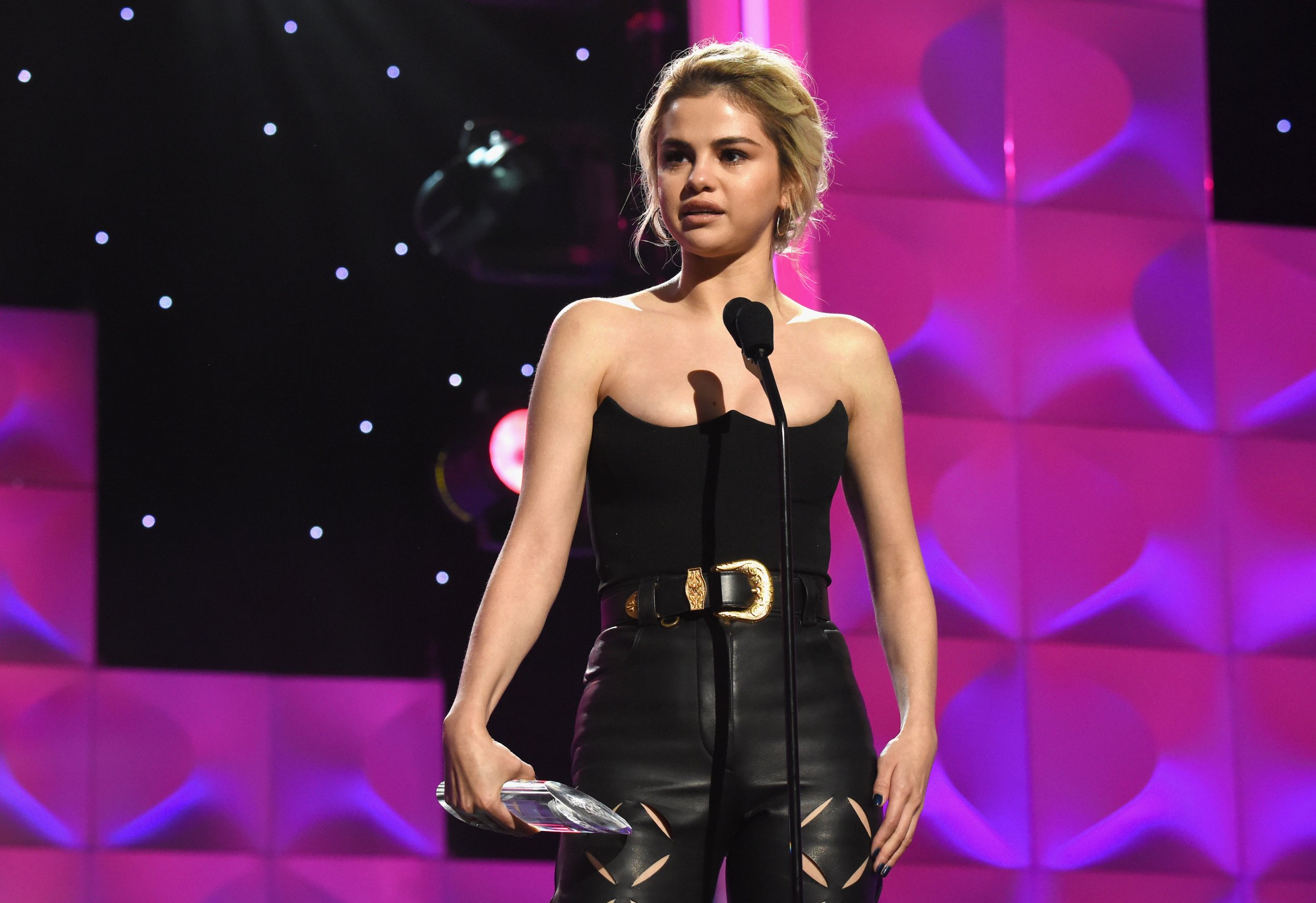 Selena Gomez is under fire on social media for not being as concerned about working with Woody Allen, who was once accused of child abuse, as she is about a teddy bear.
The pop star and actor, who has 130 million-plus Instagram followers, attracted worldwide attention Tuesday when she set her profile on the photo-sharing app to private.
Gomez was seemingly upset about a recent Billboard magazine profile piece that described how she wanted to get rid of a five-foot teddy bear that was gifted to her, but hasn't yet. In the piece, Gomez is quoted as saying: "It was a gift, and at first I thought, 'This is so ridiculous, I can't wait until I give it away to another person.'" The author of the piece noted that the giant teddy bear was lying on the kitchen floor of Gomez's North Hollywood home.
In a now-deleted Instagram Stories update, Gomez posted a screenshot of the quote and wrote that, "Never will I let another human being guess my words ever again. Or invite them in my home."
Fans of the singer—who is Instagram's most-followed user—quickly deduced that the teddy bear has some sentimental value to Gomez, 25.
But on Twitter, some people pointed out that Gomez was less forthcoming about whether she felt uneasy working with Allen on his new movie, A Rainy Day in New York. Allen has been dogged by sexual abuse allegations involving his adopted daughter Dylan Farrow since the early 1990s.
Asked if she thought about Allen's "past" before signing onto the project, Gomez told Billboard: "To be honest, I'm not sure how to answer—not because I'm trying to back away from it. [The Harvey Weinstein allegations] actually happened right after I had started [on the movie]. They popped up in the midst of it. And that's something, yes, I had to face and discuss. I stepped back and thought, 'Wow, the universe works in interesting ways.'"
On Twitter Tuesday, Gomez was accused of being "ambivalent" about Allen yet incredibly upset about the teddy bear mentioned in the interview.
Some users also resurfaced a comment Gomez made on Twitter in 2016 that was perceived as undermining the Black Lives Matter movement.
Gomez has been criticized for working with Allen before. In October, she was scolded for working with an alleged abuser despite producing the hit Netflix series 13 Reasons Why, which tackles issues surrounding sexual assault.