Why Serena Williams Says Retiring From Tennis Has Been 'a Relief'
Serena Williams has spoken about her life since she retired from tennis and has described leaving the game as a "relief."
The 41-year-old announced that she was stepping away in September and has since been finding her feet after being dedicated to tennis since age 2.
Williams won 23 Grand Slam singles titles, the most in the open era and second-most all time behind only Margaret Court's 24. But after the focus and intensity of a long career, much of it trying to stay at the top, she told Newsweek she is relieved to have finally stopped.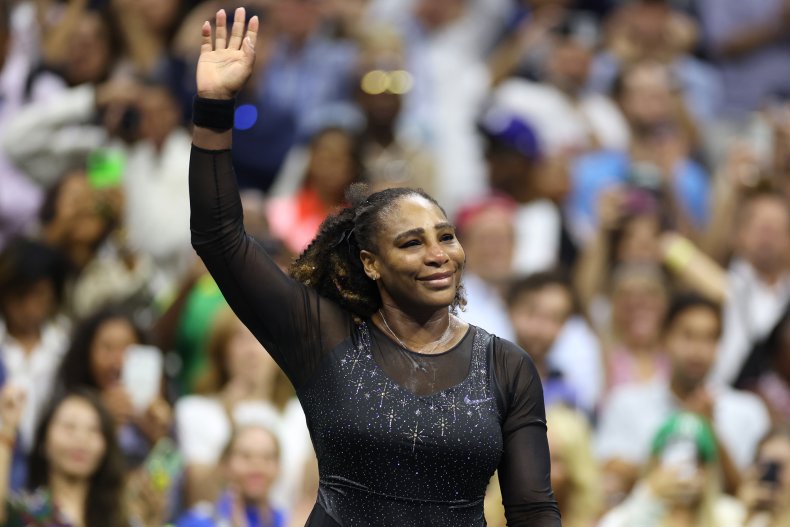 She said she was warned about how she might feel after finishing with the sport she was so passionate about, but so far, the downer she might have been on has not materialized.
"It's funny as you would think it has been really a come down, but it is more of a relief," she said. "I am literally waiting on the comedown, as everyone tells me that it is going to be hard, but I am still waiting for it. I am really happy after having played for so long."
The time in her schedule has meant that she has once again taken the opportunity to star in a commercial that is heading for one of the prestigious Super Bowl slots.
She has partnered with Michelob Ultra for a golf-flavored ad that will celebrate gender equality with a golf tournament in which Serena goes head-to-head with Succession star Brian Cox.
For the second year in a row, the spot is directed by award-winning and Oscar-nominated cinematographer and director Rachel Morrison, known for her work on some of today's top independent and blockbuster films.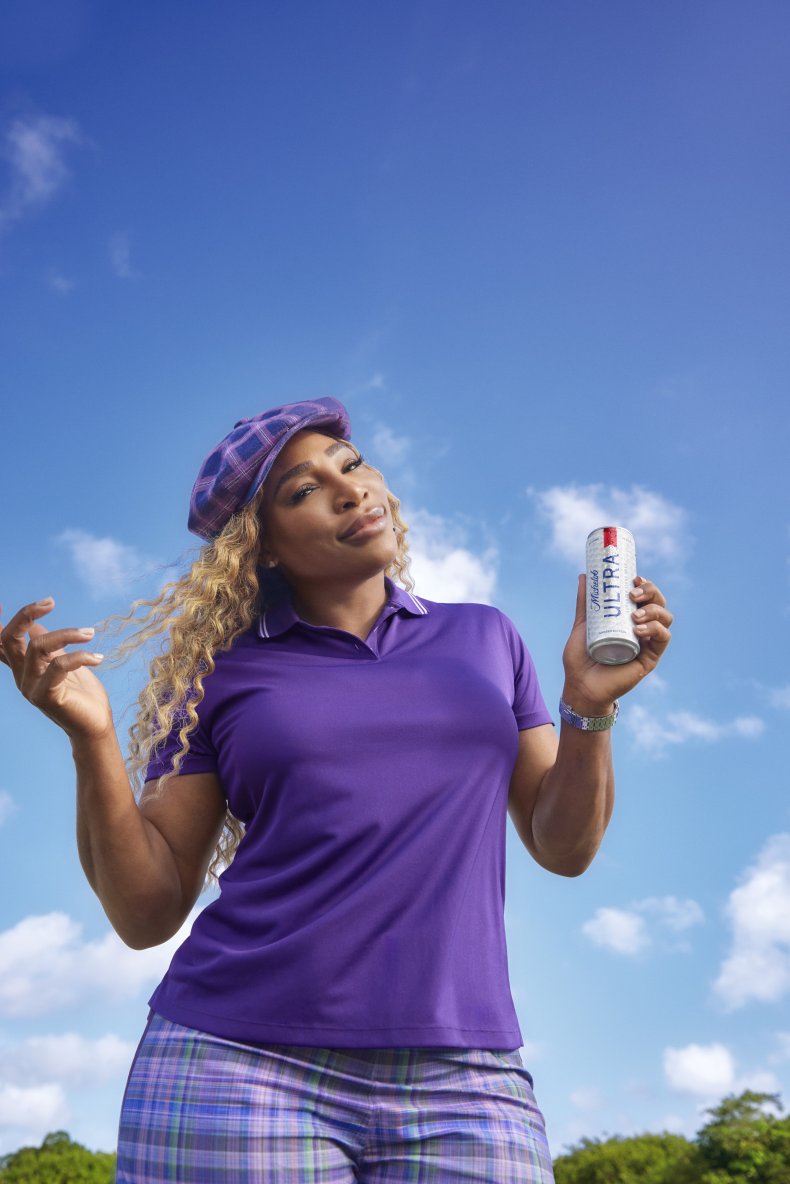 It was a different kind of work than she has been used to on a tennis court, but she didn't feel out of her comfort zone in getting in front of the camera to show off her acting skills.
"It was definitely a fun thing to do and being on set was really fun and cool and getting to work with everyone who was in the spot," she said. "I didn't get to work with absolutely everyone, but knowing what the spot was about made it really different and really cool and I was really excited to do it."
Was it enough to give Serena the acting bug? There seemed to be a glimmer of a chance that she could be taking steps that way.
"That would be fun, right," she said. "It would be unforeseen, but I'm open and I'm pretty free now, my schedule is open. I don't have a lot of time on my hands, but I could make it."
Hollywood beckons? We will have to wait and see.
Do you have a tip on a sports story that Newsweek should be covering? Do you have a question about Serena Williams? Let us know via entertainment@newsweek.com.