Why Sex Tech Is the Overlooked Giant of the Wellness Industry
There's a new revolution happening in the tech world — one where systemic barriers are being smashed by women leading the way in an evolving wellness category.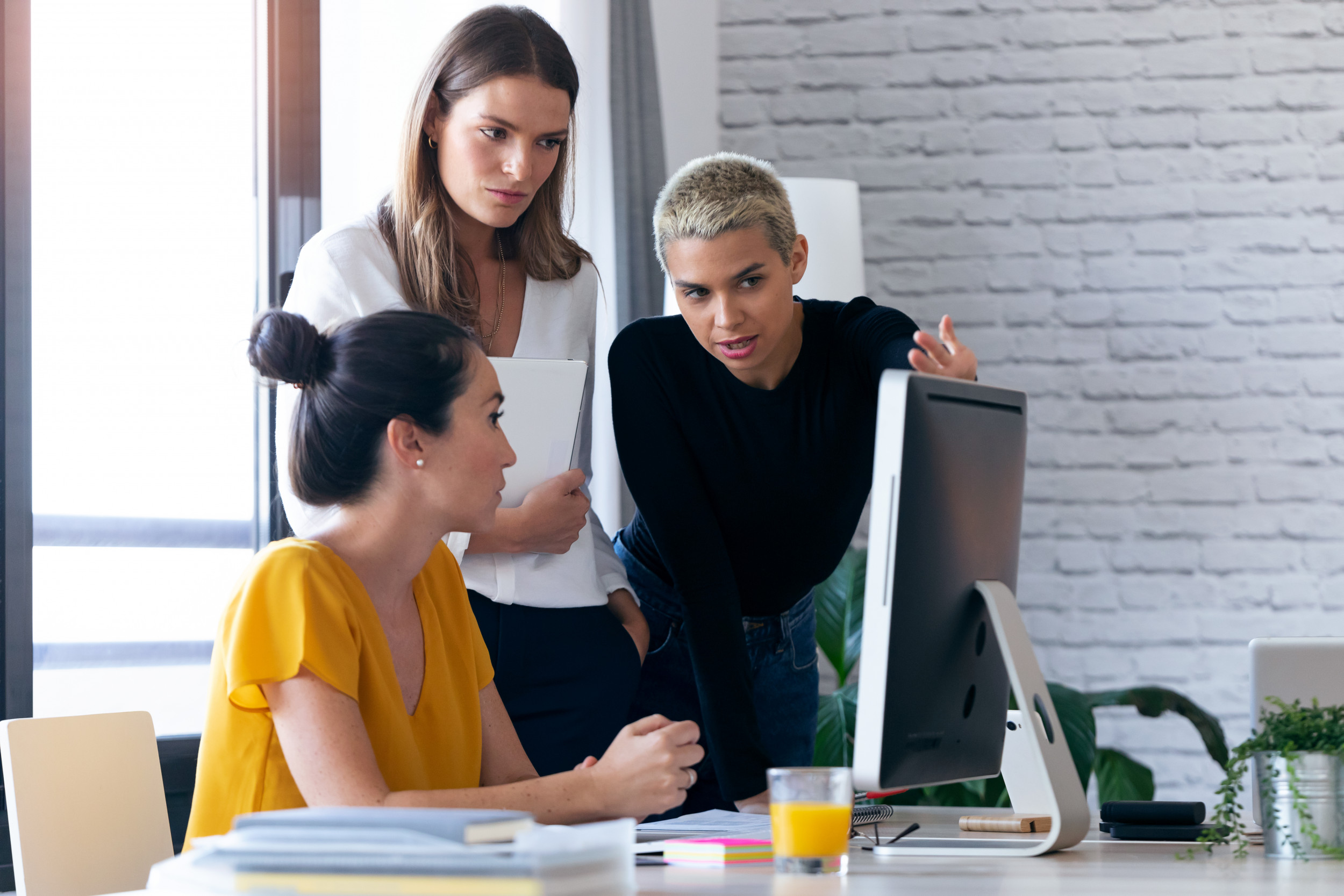 There's a new revolution happening in the tech world — one where systemic barriers are being smashed by women leading the way in an evolving wellness category.
As an investor with a decades-long track record in tech, I often marvel at the companies I've just missed out on. Last year, that feeling was sparked by Frances Tang, an Asian-American founder who created a product so simple, yet so smart that it forced my eyes open to a movement I'd been missing out on. Her company, Awkward Essentials, caught my eye after raising $2.3 million in seed funding for a feminine hygiene "dripstick." The purpose of the product? After-sex cleanup.
As the company name implies, this isn't a subject that's been talked about frequently or openly in the past. Indeed, lingering taboos have long kept the sexual health and wellness industry in the dark and off the radar of mainstream investors. But that's quickly changing.
Awkward Essentials is one of the dozens of companies leading the way in the sex tech revolution. An industry once dominated by male vices is being overhauled by women with a holistic focus on sexual health and wellness. Tellingly, this boom has the sexual wellness market on pace to hit $45 billion by 2026, with a staggering compounded annual growth rate of nearly 8%.
Here's why it's taking off and why a multi-gendered focus offers so much potential for investment.
An Industry Held Back by Men
For too long, the conversation around sex and technology has typically been dominated by one theme: vice, usually from a male perspective. Since the original dot-com boom of the late '90s, funding and innovation in this sector has focused squarely on websites. With the passage of time and Web2 innovations, static sites gave way to webcam platforms and creator-centric services like OnlyFans, but the focus and purpose of sex tech remained strikingly narrow.
But sexual health and wellness have always been a universal need — one which transcends gender, racial and class boundaries. Nor does the market start and end with "adult websites." Sex tech as an industry can embrace everything from health and education products to platforms for relationships, tools to enhance intimacy and more.
I saw this tunnel vision firsthand while working to develop technology for the first generation of dating sites in the '90s. While men were perceived as the primary audience, our tech was being snapped up by sites serving a diversity of other markets — like women, the LGBTQ community and people with disabilities. It opened my eyes to the universality of the industry and the investment opportunities being left on the table.
In hindsight, this kind of oversight is far from surprising considering that even today, over 97% of venture funding goes toward men. That leads to one-sided R&D that fails to cater to the needs of more than half of potential customers.
Lack of awareness has been complicated by other barriers to the industry's growth. Sexual wellness was (and still is) considered a no-go for lots of financial institutions, manufacturers and distributors. In some cases, these taboos are reinforced by laws and codes restricting the advertising or funding of these products. Even basic logistics like payment processing have proved difficult when so many companies won't touch anything sex-related.
As a result, even forward-looking, in-demand sex tech products and platforms have been left to wither on the vine.
A Sea Change in Sexual Attitudes
The good news? That dynamic has been slowly, but steadily, shifting. Awkward Essentials is far from the only success story to come out in recent years. We've seen growth all across the sector despite the historic and systemic challenges holding the industry back. Lioness, a woman-led company building devices that are much more than vibrators, raised $1.5 million in a pre-seed funding round. There's Dipsea, an audio erotica app that raised $5.5 million in 2019. There's Bump'n, a company engineering hands-free products designed for people with disabilities, which is available to some customers through disability insurance.
Why the recent success? On one level, the mechanics of funding and building a sex tech business have grown easier with crowdfunding and e-commerce giants like Shopify embracing the industry. There's also been a marked influence of Gen Z and Millennials on prevailing cultural norms. Millennials have been dubbed the "don't judge" generation when it comes to sexual preferences, and Gen Z is bigger on diversity and inclusion than any generation before them.
That was before two years of a pandemic. Isolation gave rise to a variety of technology that made intimacy easier for people who felt lonely. From erotic apps to rapid advancements in artificial intelligence, people have been finding ways to meet their needs, which include services centered around sexual health, as well. Consider this: Despite the world being locked down for months at a time, most countries likely saw STIs increase during the pandemic because of the cancellation of routine testing. One of the solutions? Digital services focused on sexual health and counseling.
For me as an investor, the conversation around sex tech and wellness seems poised to come full circle. I've seen this happen before. Formerly taboo or off-limits areas — from online dating to online gambling and even industries like cannabis — have gone from the margins of the internet to mainstream, with enthusiastic backing by investors and massive demand from users.
Changing attitudes, rising demand, overlooked markets and new technologies have all put the sexual wellness industry at a tipping point. With a shift away from male vice to holistic health and wellness, investing in sex tech has gone from something you'd hide in your portfolio to a smart long-term play in a market with clear upside.