World War II on Twitter: Russian Embassy Sparks Hitler Row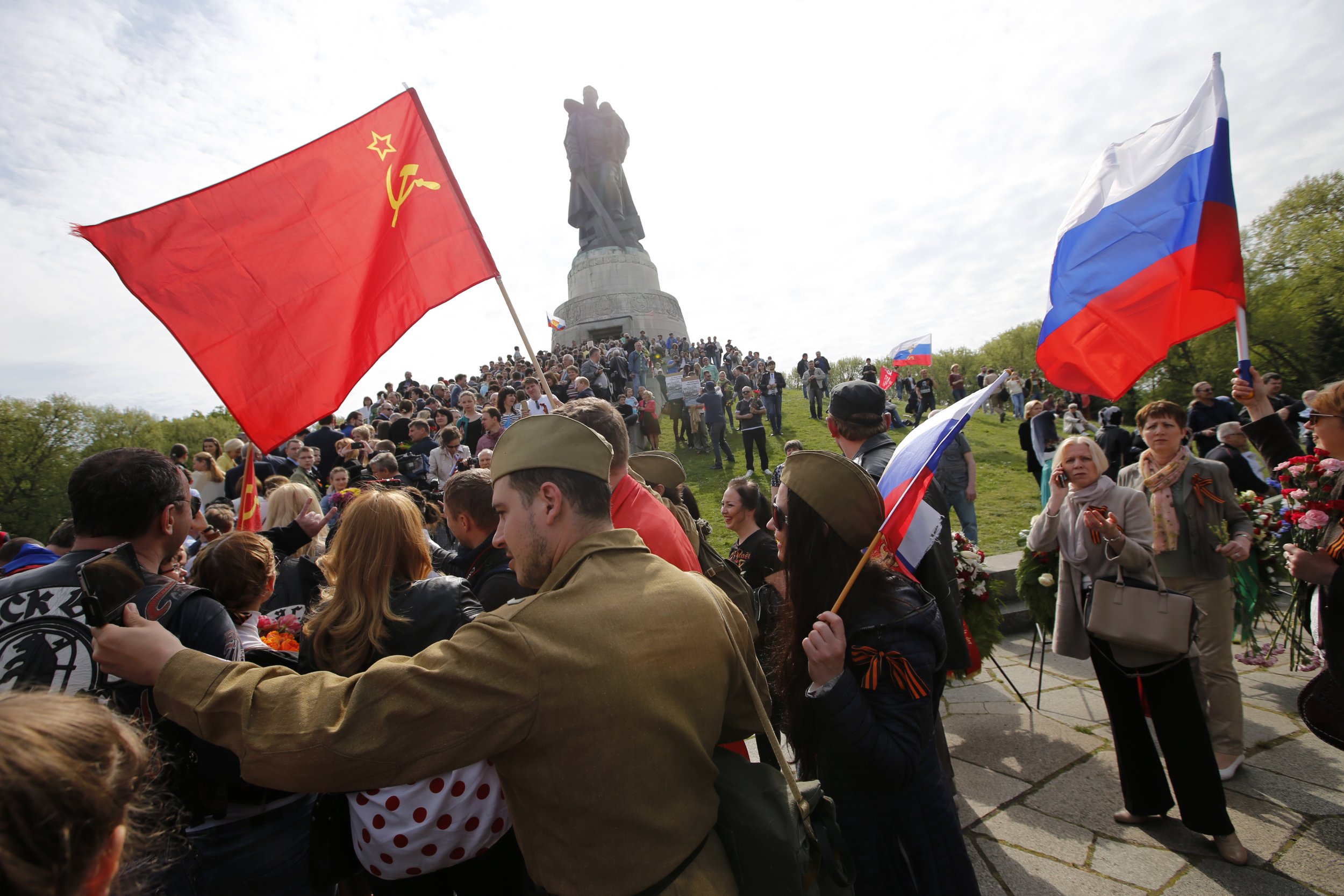 As director Christopher Nolan's war epic Dunkirk premiered last Thursday, Russia's Embassy in the U.K. shared its thoughts on Britain and France's contribution to the war effort over Twitter. Things escalated quickly.
"Dunkirk was caused by the appeasement, opposed by (Winston) Churchill," the embassy tweeted, referring to the British wartime prime minister. The "phony war was its last stage," it added, referring to the first months following Britain and France's declaration of war, where they failed to launch any major offensive to rescue their ally Poland from the German advance.
Related: WWII row erupts as Russia claims grave insult by Poland, Poland cries smear campaign by Russia
Twitter users were quick to point out that while Britain and France were formally at war with Nazi Germany, after its invasion of Poland in 1939, Moscow's top brass had made a pact with Berlin not to stop German troops from advancing toward the Soviet Union's own borders, occupying its neighbor Poland.
"Non-aggression pact wasn't an alliance," the embassy tweeted defensively. "Why should USSR fight (Adolf) Hitler if nothing was happening on the Western front for 8 months?"
More than a pact not to engage one another in battle, the deal contained a now controversial secret clause for the Soviet Union and the Nazi army to launch tandem offensives on Poland from both sides, amicably splitting their neighbor's territory between them.
"It is not about what USSR did, but what Br/Fr did not, i.e. didn't fight & defeat Nazis which they could," the embassy added. The onus to defeat Nazism and defend a neighboring state was not on the Kremlin, the embassy seemed to suggest since, "USSR didn't guarantee Poland's security & wasn't at war with Germany."
Shifting the topic from the Soviet-Nazi pact that kept Moscow out of the war for nearly two years, the embassy stressed that history buffs should focus instead on more abstract matters such as "elites' potential 4 lunacy."
The peoples of the Soviet Union, among whom were Russians, Ukrainians and Belarusians, suffered catastrophic losses of life during the war, and remembrance of the conflict remains a deeply emotive issue in Russia.
Victory Day, the Soviet-style celebration of the war's end, is the most popular annual celebration for Russians, behind only New Year's Eve. Since Soviet times, however, the Kremlin has presented a more polished version of its policies and strategy to protect both its own people and its allies from the Nazi war machine.
The non-aggression pact has remained an inconvenient and uncomfortable aspect for this view of history. Last year in his address to parliament, Russian President Vladimir Putin accused western inaction of allowing Nazism to spread, declaring, "Our country, the Soviet Union, made direct proposals for joint action and collective defense, but these proposals were simply left hanging."
Mass allegations of war crimes by the Red Army are refuted by Russia, with widespread veneration of these troops to this day. A majority of Russians remain confident that the Soviet Union could have defeated the Nazis without Western help.
Russia's biggest European neighbors, Poland and Ukraine, remember events otherwise; their parliaments signed a joint declaration last year, declaring the Soviet pact with the Nazis as a prime reason why Germany felt confident enough to start the war in the first place.
The war's termination led to an end to the independence of many of Russia's neighbors as Poland and others became satellite states, while the territories of the Baltics, Moldova and Ukraine were entirely submerged in the Soviet system.
Russia and Poland are currently locked in a war of words over a new law in Poland that seeks to remove Soviet names, symbols and event names from monuments so as not to celebrate totalitarianism. Moscow has lambasted this as an affront to Soviet troops' ultimate sacrifice in ousting the Nazi Wehrmacht from Poland, but Warsaw maintains that the law will not affect burial places.