Why Silicon Valley's Argument for Its Sweet Tax Deal Is Kinda Fishy | Opinion
Every week seems to top the week before when it comes to turmoil and just plain weirdness. In the weird category, there was the Republican National Convention. Meanwhile, Federal Reserve chairman Jerome Powell shocked the world when he said the Fed would now care more about job growth than inflation. Good timing on that, given that another 1 million plus Americans applied for jobless claims. (I asked a smart New Jersey friend, and longtime Fed watcher, what he made of Powell's move. His answer: "Beats the hell out of me...I think it shows how frustrated the Fed is that it's doing its part to try to help things, but Congress and Trump are AWOL.") Speaking of shocking the world, there were the pro player protests—see the video above and the the words below— over the police shooting of Jacob Blake. And to top it off, former Liberty University president Jerry Falwell Jr. got a $10.5 million settlement for being a bad, bad boy. (Where did I go wrong?) Whew. This week in On The Street: Jim Clark's plea to keep the rich folks rich; tax benefits, or lack of them, for home workers; and the pro players' walkouts. And of course, Larry Kudlow...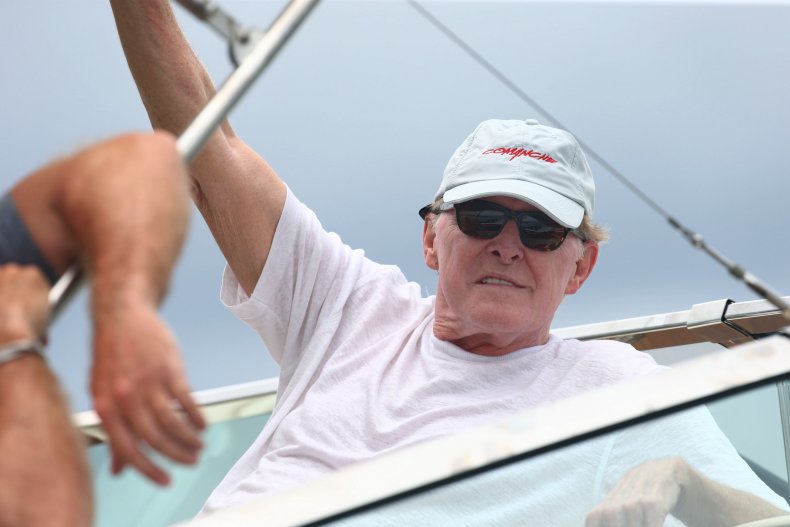 Taxaphobia: Jim Clark is a very intelligent guy. He co-founded companies like Netscape, Silicon Graphics and WebMD. He's also got plenty of money. But even rich and smart guys get it wrong sometime. Clark complained in a Washington Post column recently about Democratic proposals to make the tax rate on capital gains the same as ordinary income. (Read here.) Basically his argument is this: if there weren't investor tax incentives, the world would be without Amazon, Apple and Google. The implication, according to me: the work of investors is more valuable and important than, say, the work of teachers and firemen and the rest of us. What I found really strange? Clark, a Stanford professor, offers no data to back up his argument—you know, show that higher capital gains taxes result in less investment in start-ups. I'm not a professor, but I have always been skeptical of this line of thinking. Do you mean to tell me that a venture capitalist or angel investor will turn to another line of work if the cap gains rate isn't just right? (Would that mean more dentists?) I called Bill Gale, a senior fellow/tax specialist at the Brookings Institution, to find out if there were real numbers that backed up Clark's theory. Gale says that as far as he knows, there isn't any such data. "There's a lot of moaning about this," he adds. But the argument "is extraordinarily weak."
Does Home Work Pay? A lot of companies aren't waiting for the end of COVID-19 to rethink the workplace. Outdoor gear retailer REI abandoned its shiny new headquarters in Washington. Ford Motor Co., says The Wall Street Journal, is reconfiguring the workspace at its Dearborn, Michigan, headquarters in anticipation of more employees working remotely. And many others, like Google, have delayed in-person work until well into 2021. So, you might be thinking that, as a result, there might be some sweet tax benefits to be had. You know: write off the home office and even the extra heating and AC. Sorry, says Jeff Levine of the accounting firm Alkon & Levine in Newton, Massachusetts. No can do. "Under the Trump 2017 (tax) law, home office and non-reimbursed business expenses are NOT deductible for employees," says CPA Levine. "All costs like that – commuting for work-related purposes, unreimbursed phone or internet, travel, food, supplies – were all removed from tax law for employees. But self-employed can still deduct them on Schedule C." Easy on the printer paper, in other words.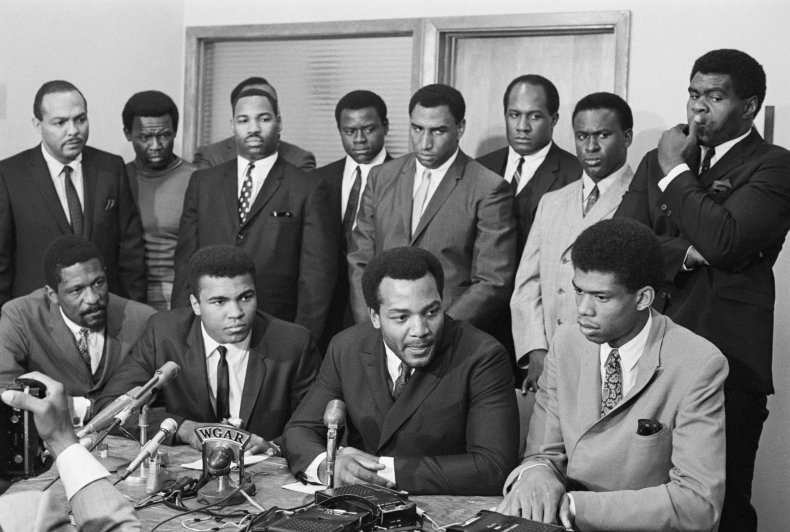 The Ali Summit: I don't have a whole lot original to say about the pro players' protest, so I'll leave it to smarter people. But I had to share the picture above from June 4, 1967 in Cleveland. Among others, Bill Russell of the Boston Celtics, football great Jim Brown and UCLA basketball star Kareem Abdul-Jabbar (then Lew Alcindor) gathered to show support for Muhammad Ali, who had refused to fight in the Vietnam War. If you're interested in knowing more about this epic meeting arranged by Brown, check out the great piece by Jonathan Eig a few years back in The Undefeated. A highlight for me: a terrific Russell quote from an article the Celtic great wrote for Sports Illustrated after the meeting."(Ali) has something I have never been able to attain and something very few people I know possess," Russell said. "He has an absolute and sincere faith...I'm not worried about Muhammad Ali. He is better equipped than anyone I know to withstand the trials in store for him. What I'm worried about is the rest of us." As for Russell, he tweeted this last week: "In '61 I walked out [of] an exhibition game much like the @nba players did yesterday. I am one of the few people that knows what it felt like to make such an important decision. I am so proud of these young guys."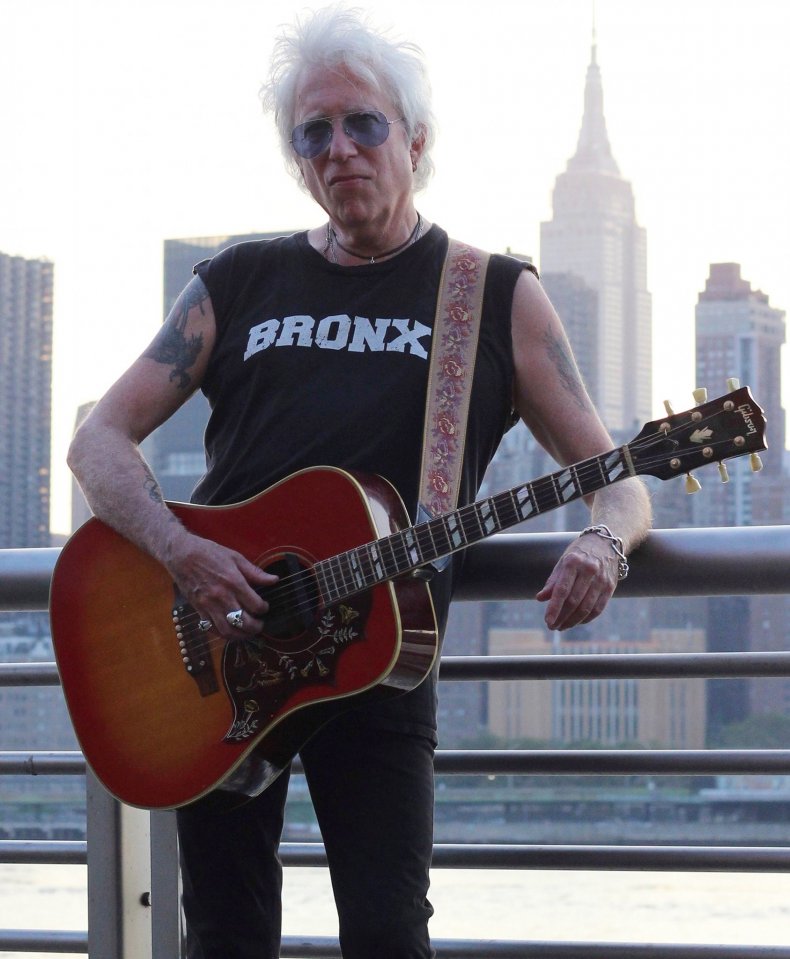 Loose Change. Welcome to The Kudlow Zone. President Trump's economic advisor, Larry Kudlow, at the Republican convention last week, insisted the country was in the midst of the V-shaped recovery— the same one he's been touting ever since his boss was demanding houses of worship open up for Easter Sunday. Well, maybe Kudlow will be right one of these days. (Hope so. Really.) But last week, it was more bad news: the Conference Board announced that consumer confidence was down for the second consecutive month in August. Then there were cheery announcements from Delta and American Airlines, unveiling plans to lay off a combined 20,000-plus workers. There was more: MGM Resorts International is laying off 18,000; Coke, 4,000. And more than a million Americans filed unemployment claims. Seems just like a typical 2020 week to me. This also comes at a time when federal enhanced unemployment benefits were slashed effectively by half. Pass the Kool-Aid, Larry...Let the Good Times Roll: The University of Alabama at Tuscaloosa has been hit with COVID-19 clusters, which have thrown the school for a loop. City officials even closed bars for two weeks to get a handle on the pandemic. But per al.com, that hasn't stopped the Crimson Tide from getting all the accolades it so justly deserves. The Princeton Review announced that Alabama regained the number #1 spot as the top party school in the country. Roll Tide!...On the Street Jukebox: On September 25, Rock and Roll Hall of Fame guitarist/singer/songwriter Ricky Byrd (Joan Jett and the Blackhearts) will release his latest album, Sobering Times. You can, and should, pre-order—right here. Great stuff—and a hell of a supporting cast with musicians who have worked with Paul McCartney, Billy Joel, Billy Idol and Southside Johnny and the Asbury Jukes. Mr. Byrd, by the way, was my band coach at the Rock and Roll Fantasy Camp, which I wrote about for Fortune magazine many years ago. He's a pretty patient guy and was nice enough not to make fun of me...Back next week. Be safe.