Why Is There So Much Injury Time and Extra Time in the World Cup?
Every FIFA World Cup throws a new directive to the referees, whether it is cracking down on tackling or ensuring the letter of the law is applied to the nth degree, and it seems time wasting is in the line of fire in Qatar.
With the group matches underway in the soccer tournament, it has become clear that stoppage time at the end of each half will be far more than is usually expected in a game.
Stoppage time for injuries, substitutions and time wasting is often added to the end of the 45-minute halves, but at the World Cup there has been lots of it, with 10 minutes or more being applied in some matches.
With the tournament halfway through its first week, there has already been 142 minutes added to the games, making them on average 104 minutes long instead of the prescribed 90.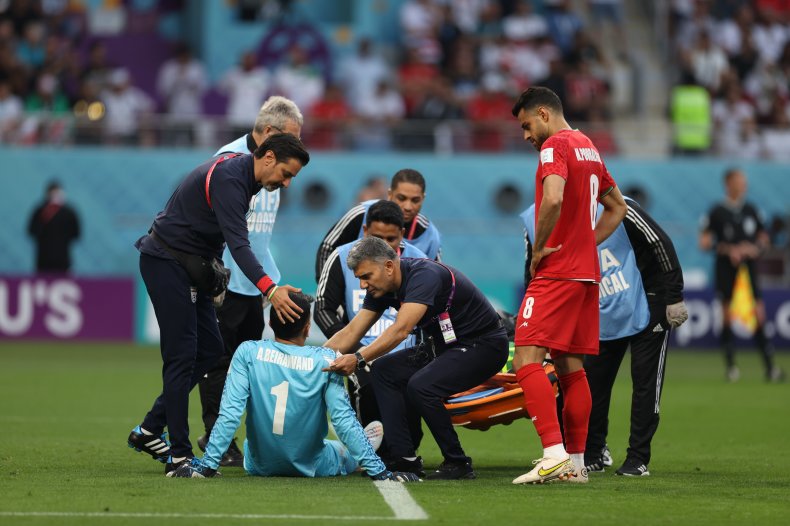 Before the World Cup, FIFA had stated that the ball was only in play during a soccer match for 57 minutes, on average, and they wanted to give players and fans an opportunity for more action in the game.
Injury time was really highlighted after the second match of the tournament, when England and Iran played for 117 minutes and 16 seconds.
There was just under 14 minutes of stoppage time added to the first half after Iran goalkeeper Alireza Beiranvand suffered concussion following a nasty clash of heads early on in his country's 6-2 loss.
Another nervous nearly 14 minutes was added to the end of the game between Saudi Arabia and Argentina, with the Middle Eastern state holding out for a famous 2-1 victory as they survived huge pressure during the injury time.
It would seem this was an initiative that FIFA had tried to introduce at the previous World Cup in Russia in 2018, but Pierluigi Collina, the chairman of FIFA's referees committee, has instructed that more accurate timing of games was a priority in Qatar.
He said at a briefing ahead of the World Cup: "In Russia, we tried to be more accurate in compensating for time lost during games and that's why you saw six, seven or even eight minutes added on.
"Think about it: if you have three goals in a half, you'll probably lose four or five minutes in total to celebrations and the restart."
Fans have taken to social media to share their thoughts, with many questioning the initiative.
One perplexed soccer supporter tweeted: "Is it just me or this WC's stoppage time's been very generous every game lol."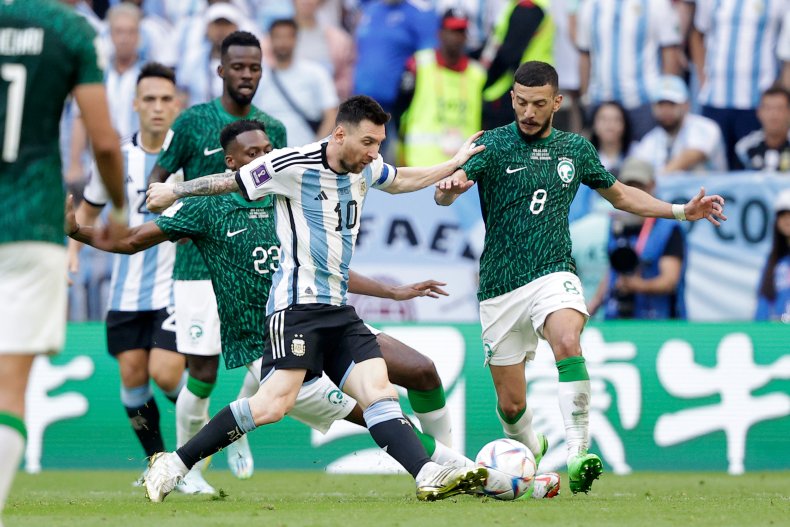 Another was equally confused, tweeting: "What is up with the stoppage time in this tournament? I think the lowest total I've seen so far is 7 minutes, which is still a lot."
A third felt the tournament could be never-ending, writing: "At this stoppage time rate this WC gonna end in March 2025."
Former English Premier League referee Peter Walton, speaking on ITV in the U.K. ahead of Spain's clash with Costa Rica, looked to confirm what FIFA were hoping to achieve with the new way of timing matches.
Walton said: "[Time wasn't always stopped] for injuries, for VAR (video assistant referees), for general time wasting, so what we are seeing in this tournament is the proper added time, which for some people may be a shock, but to most people in the game I think they realize now that the game should be played with the ball in play more often."
This new approach has brought a host of records tumbling down, with five of the first six games having the longest single halves in a World Cup game since 1966.
There have been late goals too, with Mehdi Taremi's penalty for Iran against England with 102:30 showing on the clock being the latest World Cup goal on record excluding added extra time.
It means there won't be many fans leaving ahead of 90 minutes as there could be as much action after then as before.
Do you have a tip on a sports story that Newsweek should be covering? Do you have a question about the World Cup? Let us know via entertainment@newsweek.com.