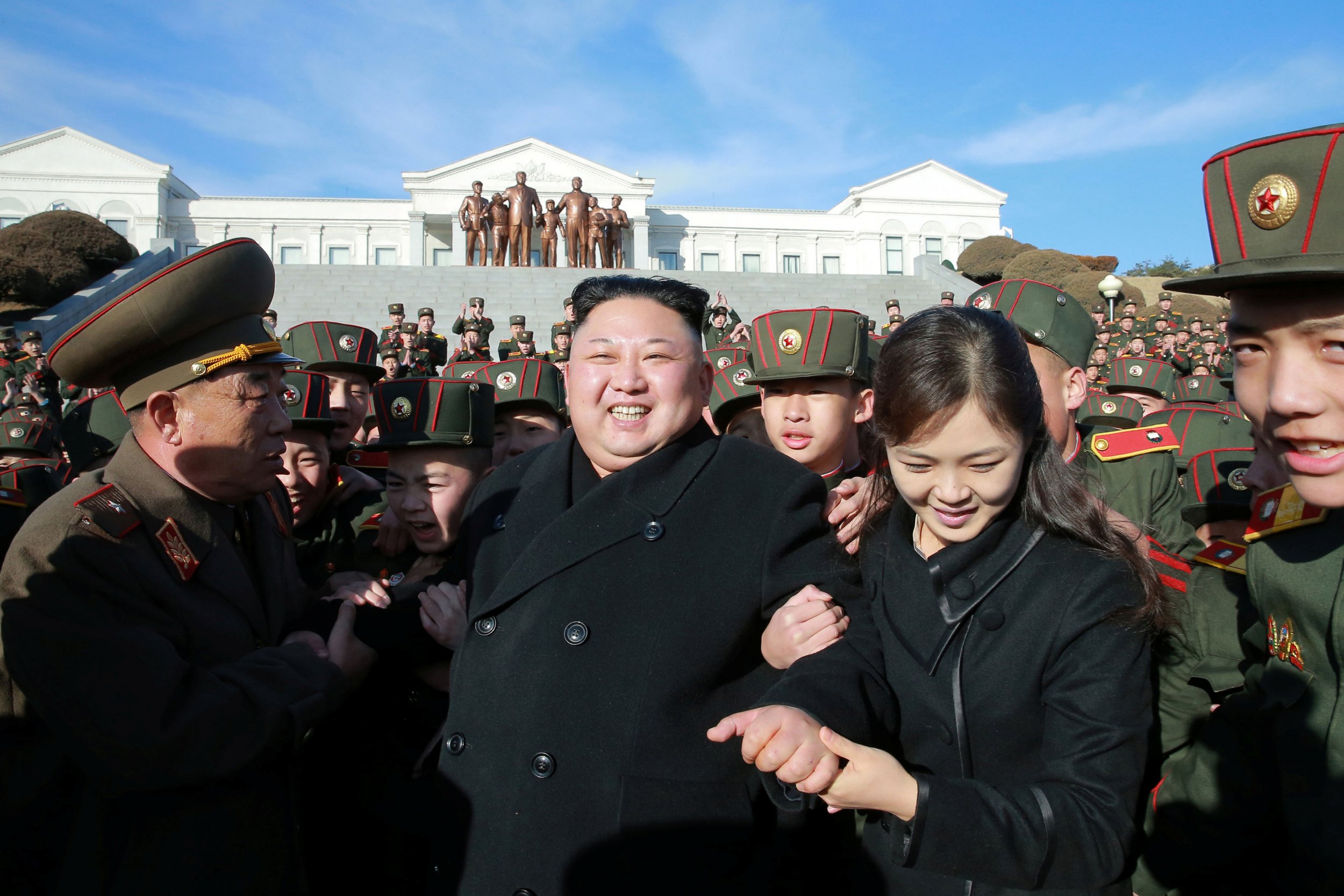 Faced with brutality, a leadership tightening its grasp on state enemies and a lack of opportunity, educated North Koreans often look beyond their borders and, should they have state secrets to share, they will be richly rewarded.
South Korea announced Sunday that the amount of money given to defectors from the DPRK (Democratic People's Republic of Korea) will quadruple. For defectors with sensitive information, the South previously offered $217,000. That figure will increase to $860,000 in a bid to gather more intelligence about its northern neighbors.
There has been no change in the amount offered to defectors for 20 years. "One of the biggest reasons why North Koreans are hesitant about defecting is because they are fearful of [how they would make a living] after they come to South Korea," reported the South Korean Yonhap news agency, quoting an anonymous South Korean minister, according to The Guardian.
The cash incentive is designed to encourage more people to flee south, especially North Korean elites. The amount of money given would depend on the quality of information, the article said.
"To be clear, the vast majority will not benefit from this 'fee'. Only the North Korean elite will have secrets worth anything to the South Koreans," says Aidan Foster Carter to Newsweek, honorary research fellow in sociology and modern Korea at the University of Leeds. "South Koreans are trying to get North Koreans to defect, as it's so hard to penetrate the country. How else can they strike a blow while North Korea seems to be getting stronger?" he adds.
Ramon Pacheco Pardo, senior lecturer in international relations, at King's College London, says: "It is actually a reward fee for North Korean defectors who are willing to disclose information about North Korea's military activities. In my view, this is the result of the Kim Jong Un regime being more repressive than his father's or grandfather's. This means that there are higher risks for those who disclose secrets and, crucially, for their families back home as well. A higher fee can help their lives in the South."
Defecting from North Korea is difficult. Many cross the border to China, where they are considered illegal economic migrants, not refugees, and sent back if caught. Once home, they can be brutally punished, sent to labour camps, or even killed.
As well as the severe consequences if cauand the challenge of living somewhere else is large. "Your average North Korean defector is a young peasant woman. There are few options for her even when she gets to South Korea after living in a closed society, where most likely, she has learned nothing useful while at school. Costs of living are expensive, and, if it's discovered she has fled, then relatives might be sent to the gulag. It's a brutal regime," says Foster Carter.
Defectors are considered an embarrassment to the regime, particularly among those, essentially elites, allowed to live abroad. To work or study abroad, citizens are vetted to be consider loyal enough to the regime. In April 2016, North Korea ordered its citizens back from China after several groups of restaurant workers defected. At its peak, North Korea operated 130 restaurants outside the country, which earned an estimated $27m revenue each year. In April, after the mass defections, university students were called back, restaurants operating overseas were closed down, and the regime claimed South Korea had tricked and abducted the workers, and even demanded an apology.
In August 2016 North Korea's ambassador to Britain defected and resettled in South Korea. According to South Korea's unification ministry, he was "sick and tired of the Kim Jong Un regime" and wanted to live in a liberal and democratic country, The Guardian reported.
Around 30,000 North Koreans have defected since Korea's separation in 1953, at a rate of around 3-4 per year. The numbers increased under Kim Jong Il, but since Kim Jong Un, his son, became leader in 2011, the state has tightened its grasp on defectors.