Why is Space Not Part of Biden's Infrastructure Plan? | Opinion
President Joe Biden's $2 trillion infrastructure plan has lots of spending on key critical infrastructures, but space is not one of them.
The president did not mention space in his address to a joint session of Congress on April 28. Americans might be surprised that space is not deemed a critical infrastructure sector by the government, as defined by the Cybersecurity Infrastructure Security Agency (CISA), which is part of the Department of Homeland Security.
According to CISA's definition, there are "16 critical infrastructure sectors whose assets, systems, and networks, whether physical or virtual, are considered so vital to the United States that their incapacitation or destruction would have a debilitating effect on security, national economic security, national public health or safety, or any combination thereof."
Why is the space sector being ignored?
Space is surprisingly not deemed to be a critical infrastructure sector—despite the estimate from Morgan Stanley that the global space industry could generate revenues of more than $1 trillion by 2040, up from $350 billion last year; despite urgent requests from industry itself that space be included in critical infrastructure; despite the formation of the U.S. Space Force in 2019 where "counterspace weapons" (kinetic physical, non-kinetic physical, electronic, and cyber) are recognized as a "now threat;" despite the admonitions of the Space Information Sharing and Analysis Center (ISAC) in 2019 concerning the cyber-vulnerabilities associated with Space; and finally, despite the Trump administration's Space Policy Directive (SPD)-5 followed by SPD-7 in 2020/2021, improving cybersecurity and performance of the Global Positioning System (GPS). Yet after all this, there is still no critical infrastructure designation for space.
The proliferation of satellites and Earth stations will significantly increase cyber-vulnerability on Earth, greatly expanding the number of cyber-targets. The increasingly close integration of satellites with existing critical national infrastructure allows a single attack to trigger devastating cascading consequences. Loss of Command and Control (C2) of a satellite constellation can turn a commercial satellite into a military weapon or instrument of infrastructure mayhem. Cyber adversaries could take advantage of weak cybersecurity in U.S. space-based assets.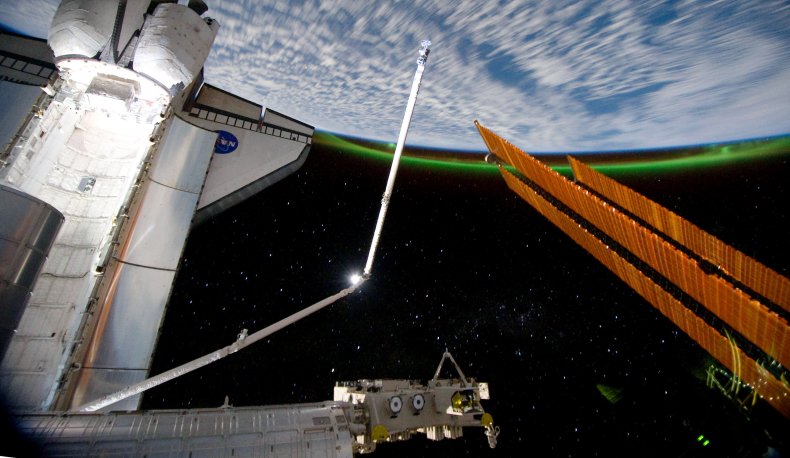 According to published sources, in January and February 2021, the U.S. suffered two massive Pearl Harbor-scale attacks: SolarWinds and Microsoft, ostensibly by Russian and Chinese agents. The systemic impacts and damages are ongoing and still being assessed.
Even Derek Tournear, director of the Department of Defense Space Development Agency (SDA), said that SDA "has looked at potential threats to its satellites and is less worried about missile strikes than it is about cyberattacks and intrusions into the supply chain."
Meanwhile, the Federal Communications Commission (FCC) continues to streamline its piecemeal blanket licensing of over 80,000 commercial satellites and millions of Earth stations, in addition to the more than 3,000 present active satellites. This major federal program is now being challenged by an international collaborative of astronomers, environmental, peace and human rights advocacy organizations in a FCC Petition for Emergency/Expedited Rulemaking (filed March 11, 2021). The petition requests a pause of 180 days to enable the Biden administration to commission a task force to produce a strategic plan to replace the FCC's "Ready-Fire-Aim" policy with disciplined regulatory balance.
It is imperative that space be deemed a strategic component of critical national infrastructure. This welcome shift in U.S national policy will send a clear message to the international community that space is part of our national security fabric, not an outlier. Once designated, space policy will at last have a lead federal agency, CISA, with recognized competence in cybersecurity to protect the country's—and the planet's—space interests well into the future.
Lisa Donnan is an internationally recognized expert on cybersecurity and operating partner at Option3 Ventures.
Julian Gresser is former adviser to the U.S. State Department and World Bank. He is an attorney, author and co-founder of The BALANCE GROUP.
The views expressed in this article are the writers' own.