Why the Speed of Business Is Dooming America's CEOS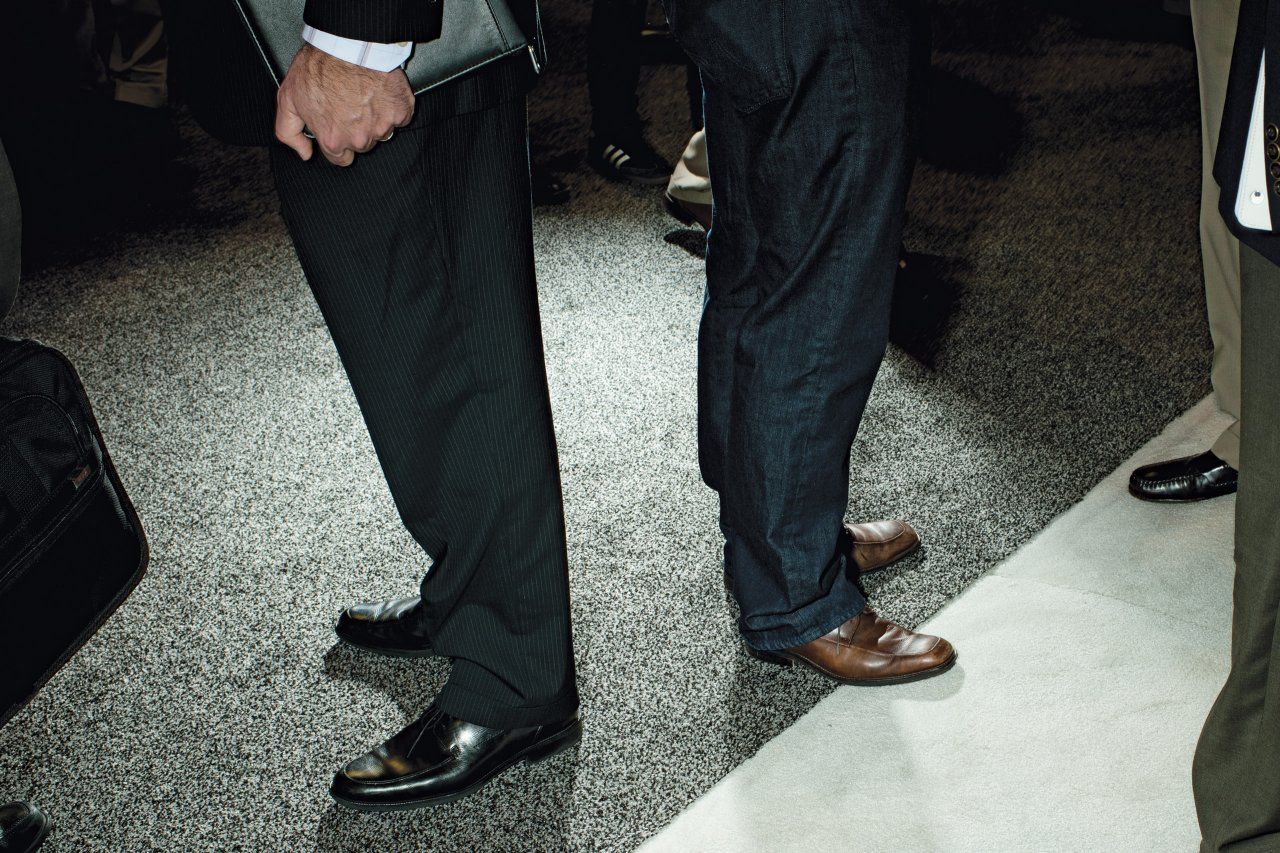 RON JOHNSON was supposed to be the genius retail mind who would save the declining department-store chain JCPenney. The veteran Apple executive had presided over the creation and rollout of that company's spectacularly successful retail operations: Apple's 300-plus stores are paragons of clean design and high-level customer service and boast sales-per-square-foot levels twice those of jeweler Tiffany. In the fall of 2011, William Ackman, the cocksure hedge-fund manager who had a 17 percent stake in JCPenney, recruited Johnson in the hopes he could do for the retailer what he had helped Apple do for electronic stores—turn a dowdy, low-margin no-hoper into an upscale money gusher.
After assuming the reins in November 2011, Johnson wasted no time. Out went the traditional coupons and sales; in came more trendy designers. But unlike his efforts at Apple, the road hadn't been paved for a new direction. Core JCPenney customers were alienated by the strategy, and the hipsters didn't show up. An effort to lure Martha Stewart—then under contract with Macy's—led to public and distracting litigation. The 2012 crucial Christmas season was a disaster, and JCPenney's same-store sales fell a stunning 31 percent in the winter quarter. On April 8, Johnson was unceremoniously cashiered.
Johnson isn't the only once-towering businessperson to discover that he would get only one shot—and a fast one—to work his magic. When Meg Whitman took the reins of tech giant Hewlett-Packard in the fall of 2011, she was the company's fourth CEO in about 26 months. (Leo Apotheker, the highly regarded former head of the software company SAP, lasted less than 10 months in HP's hot seat.) After Carol Bartz was fired from Yahoo in September 2011, less than three years into her stormy tenure, the Web firm quickly ran through three leaders in nine months before tapping Marissa Mayer from Google. Time Inc.'s CEO, Laura Lang, who replaced Jack Griffin (tenure: six months) in January 2012, is already on her way out the door.
The life of a top executive may be cushy and full of perks. But for many, it has also become Hobbesian—nasty, brutish, and short. Two years is the new 10 years. Executives present three-year plans, only to see the plug pulled after 18 months. An April report from consulting firm Booz & Company showed that in 2012, 15 percent of the world's largest 2,500 companies replaced their CEOs—the second-highest figure in the 13 years it has compiled the data. (In 2011 14 percent of this class of executives were replaced.) The typical tenure of an elite CEO is now about 5.9 years. "CEOs these days are given one term in office," said John Challenger, chief executive officer of Challenger, Gray & Christmas, the Chicago-based outplacement and executive coaching firm, analogizing bosses to U.S. presidents. "If they're very successful, they might get four more years."
To be sure, many old-line, established firms—UPS, Procter & Gamble, Coca-Cola—have rational long-term succession plans that are neatly telegraphed. Jack Welch lasted as CEO of General Electric for 20 years, and his successor, Jeff Immelt, will soon mark 12 years on the job. But over the past five years, an average of nearly 1,300 CEOs have resigned, retired, or been fired each year, according to Challenger. Welcome to the age of the short leash.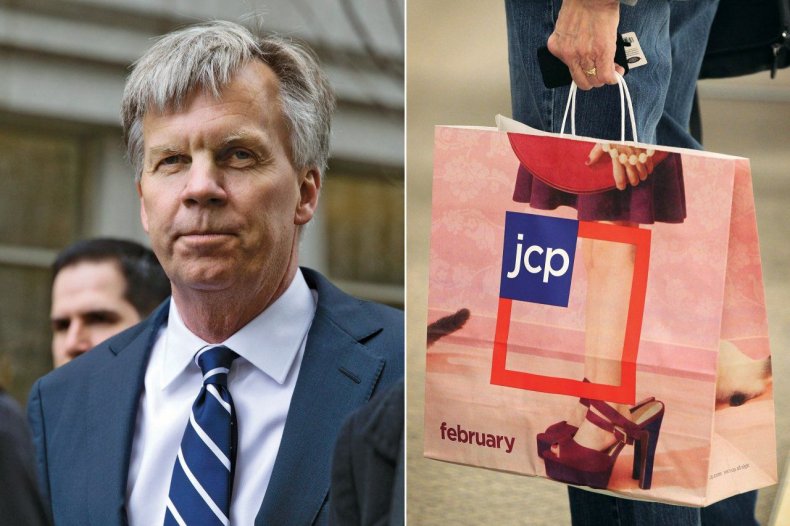 Several factors are behind this trend. Rapid changes in technology, social media, the markets, investing, and sheer exhaustion have all combined to attenuate the life span of a hotshot CEO. Just as we have come to expect the highest levels of immediacy in service, whether we're buying a new book or purchasing airplane tickets, we have become impatient with the leadership of large organizations. In the age of Twitter, there's no such thing as patient money.
JCPenney provides a case study of what happens when impatient money meets a turnaround that is likely to take time. "Generally, it takes 18 months for a CEO to even master a new position," said Jeffrey Sonnenfeld, the Lester Crown Professor in the practice of management at the Yale School of Management. "If you're investing in new technologies, and then retooling your operations to deliver them for customer tastes and interests, it is going to be a multiyear process to get it right."
But Ron Johnson didn't have time to proceed slowly, in part because his chief backer, Ackman, is on an even shorter leash. Hedge funds, a $2.3 trillion industry that has branched out from trading stocks to acquiring control of companies, start from scratch every January. Performance fees—the chunk of profits managers keep for themselves—are based on the performance in a single calendar year; a fund that has a bad year will lose investors and talent—even if it has shot the lights out for years. The industry has a high mortality rate. According to Chicago-based Hedge Fund Research, in 2012, which was a generally positive year for the markets, 873 hedge funds closed, about 9 percent of the population. Ackman's Pershing Square Partners has survived a few near-death experiences. Because of their need to get in and out quickly, hedge-fund managers and other activists frequently shake up companies they hold stakes in like snow globes.
Hedge funds aren't the only source of investor impatience. Warren Buffett, the homespun Omaha billionaire who holds on to stocks and companies for decades, is increasingly an anomaly in the investing world. In 1960 a share on the New York Stock Exchange was generally held for about eight years. But over time, all sorts of investors—mutual funds, pensions, individual traders—have developed quick triggers. By last year, the typical holding period had fallen to about 18 months. If an investment doesn't pay off in six quarters, most investors jump ship—or clamor for the captain to be tossed overboard.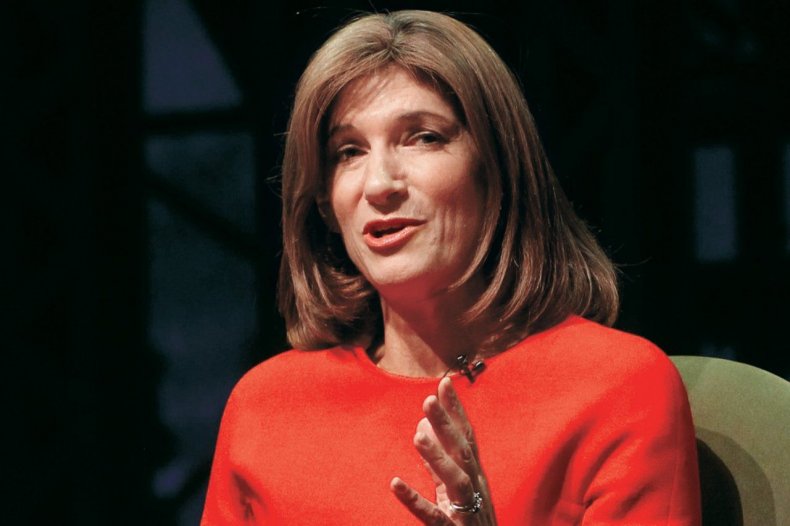 This shortened attention span is one of the reasons that Michael Dell, the billionaire founder and CEO of the computer corporation Dell, cited for banding together with private equity firms and offering to take the company out of the public markets through an acquisition. Dell is in the midst of a multiyear effort to transform itself from a manufacturer of computers and printers to a provider of information-technology services to companies. Its founder believes he won't be able to take the radical steps necessary to save the company should it remain public and hence hostage to investors' short attention spans.
To a degree, business has become more like professional sports, with obsessive press coverage; legions of vocal, rabid fans and haters; and a zero-sum, win-or-go-home mentality. Players refer to the NFL as "Not for Long," since injury-riddled gridiron careers are famously short. But Not for Long applies to the field-level CEOs—the coaches and general managers—too. The first workday after the regular season closes has come to be known as Black Monday, because that's when top executives are fired for subpar performance. Last December 31, seven head coaches and five general managers were cashiered.
Today a combination of traditional and new media exacerbate the problem. A much more aggressive business press amplifies and influences the short-term focus of interested parties; social media serve a function similar to the crowd at the Colosseum in Rome. Meanwhile, globalization and the Internet allow companies to explode from startups to huge enterprises with multibillion-dollar market capitalizations in a matter of months. That often has the effect of pushing young executives onto a stage for which they have little training.
A few generations ago, CEOs didn't burst into the public's consciousness until they were middle-aged and highly experienced. Sam Walton had been a retailer for nearly two decades before he opened his first Walmart in 1962, and the company didn't go public until 1970, when he was 52. Ray Kroc opened the first McDonald's in 1955 and sold shares to the public 10 years later; he was 63. Today, however, a kid running a startup or a small company can suddenly find himself a CEO of a huge global enterprise—and hence way out of his league. Groupon, the daily-deals site founded in November 2008, gained critical mass overnight, and by the time it first filed to go public in June 2011, it had 7,000 employees and 83 million subscribers in 43 countries. Its CEO, Andrew Mason, was a goofy 31-year-old music major out of Northwestern who was nowhere near ready for primetime. (He famously chugged a beer at an all-hands meeting.) After going public in November 2011, the company suffered from rising competition, poor investor communications, and sloppy accounting filings. Groupon's stock was half off, the joke went. Last December Herb Greenberg of CNBC dubbed Mason the "worst CEO of the year." Less than three months later, at the end of February, Mason was gone. "I was fired today," he wrote in a disarming note he posted online. "If you're wondering why ... you haven't been paying attention."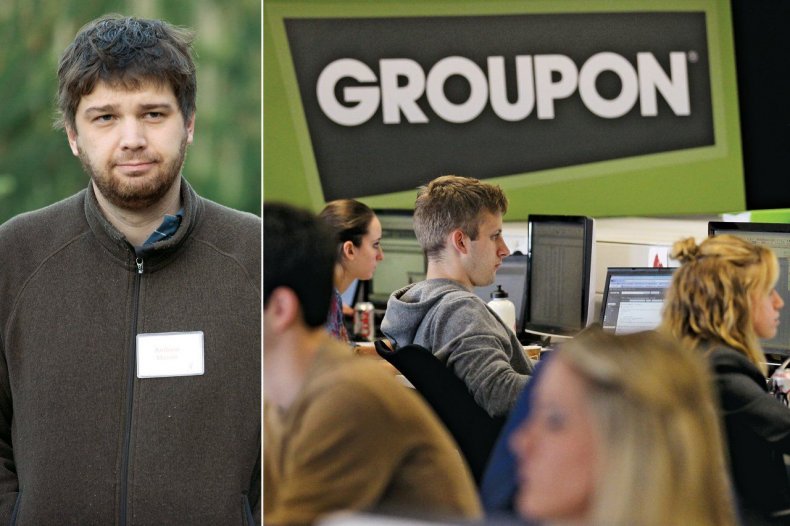 It shouldn't be surprising that overwhelming enthusiasm for the child-savant CEO is followed by an equal and opposite backlash. According to Joseph Porac, George Daly Professor in business leadership at New York University's Stern School of Business, superstar CEOs—executives who have amassed reputations, awards, and piles of press clippings—are on the shortest leashes. Over the course of their careers, about 15 percent of CEOs will be fired or pushed out. But for superstars, the rate is more like 28 percent. Roger Martin, dean of the Rotman School of Management at the University of Toronto, calls the dynamic behind this the "expectation markets"—the highly volatile cauldrons in which investors and public opinion bubble and occasionally explode. A slightly disappointing quarter can be overcome. But if a figure who has been held up as a wizard is revealed to be something closer to ordinary, the damage to expectations can be irreparable. When things started to go poorly at JCPenney, observers began to wonder whether the real retail genius at Apple had been Steve Jobs and not Ron Johnson. Meanwhile, as Apple's stock has fallen 40 percent over the past six months, questions are swirling around Tim Cook, the operations expert who replaced Jobs in August 2011. "Is Apple looking for a replacement for CEO Cook?" screamed a Forbes column last week. (The answer is no.)
Of course, there are reasons for boards and controlling shareholders to move quickly when a CEO seems ill suited to the post. After all, no one benefits from an entrenched CEO who underperforms year after year, damaging morale and the future prospects of the business. But even in the New Economy, some immutable laws apply, chief among them that it takes time for a CEO to get his hands around a company's operations. In January I met with George Halvorson, who has been chief executive officer of the giant health-care firm Kaiser Permanente since 2002 and has announced that he will retire this year. Kaiser has 180,000 employees and treats 9 million patients annually at 550 different locations. How long will it take Halvorson's replacement to visit even a chunk of them?
Some businesses can scale quickly—Instagram, founded in October 2010, gained millions of users and was sold to Facebook in April 2012 for $1 billion—but that's nowhere near the norm. For most businesses, executing an expansion strategy takes years, not months. People in the timber business have to wait 25 years for their products to grow. It takes 10 to 15 years to turn a scientific discovery into a commercial pharmaceutical. Starting in 2004, Verizon had spent more than $20 billion to roll out fiber-optic cable lines to homes that would allow it to offer its FiOS Internet and television services. At first customers were slow to sign up. But now FiOS has become a driver of growth. At the end of 2012, FiOS had 5.4 million Internet subscribers and 4.7 million video customers. "It would be hard for Verizon to build FiOS today," notes Sonnenfeld.
Similarly, China represents a huge opportunity for health-care firms like the supply company Henry Schein Inc. But CEO Stanley Bergman, who has been running the company for 24 years, is moving slowly into the world's most populous country. "China has huge opportunities, but we have to be careful to make sure we comply with all laws," he says. "We don't come up with huge, off-the-curve results. And we don't make crazy commitments." The turnaround effort at Ford, led by CEO Alan Mulally, who joined the company from Boeing in September 2006, is working—the company survived a near-death experience in the financial crisis, has returned to profits, paid down debt, regained market share and its investment-grade credit rating, and reinstituted its dividend. But it has taken nearly seven years.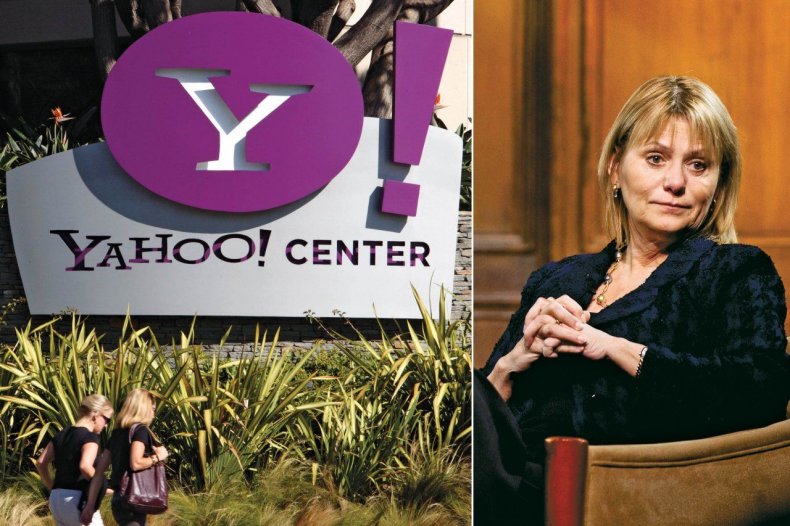 Judging first-time CEOs, like JCPenney's Johnson, based on their first year is like judging a rookie quarterback by his performance on opening day. Most quarterbacks don't mature and excel until they've been in the league for several years. And plenty of legendary CEOs got off to bumpy starts. When Louis Gerstner arrived at IBM in 1993 from American Express, many observers questioned whether he had the chops to lead a technology pioneer. The rumblings grew louder when he announced, early on, that "the last thing IBM needs right now is a vision." But, of course, Gerstner did develop a strategy and a vision, moving out of mainframes and PCs and into software and services. In 2002 he retired from IBM after the end of an extremely successful nine-year run.
Many football teams sign veterans to stand by in the event that the first-round draft pick falls on his face—a guy who has been around, has reasonable expectations, and won't be instantly looking for his next contract. And that's in effect what JCPenney has done. To replace Johnson as CEO, the company hired Myron Ullman, a 64-year-old man who served as JCPenney's CEO from 2004 to 2011.