Steven Seagal Trended Because Piers Morgan Asked Him About NFL Protests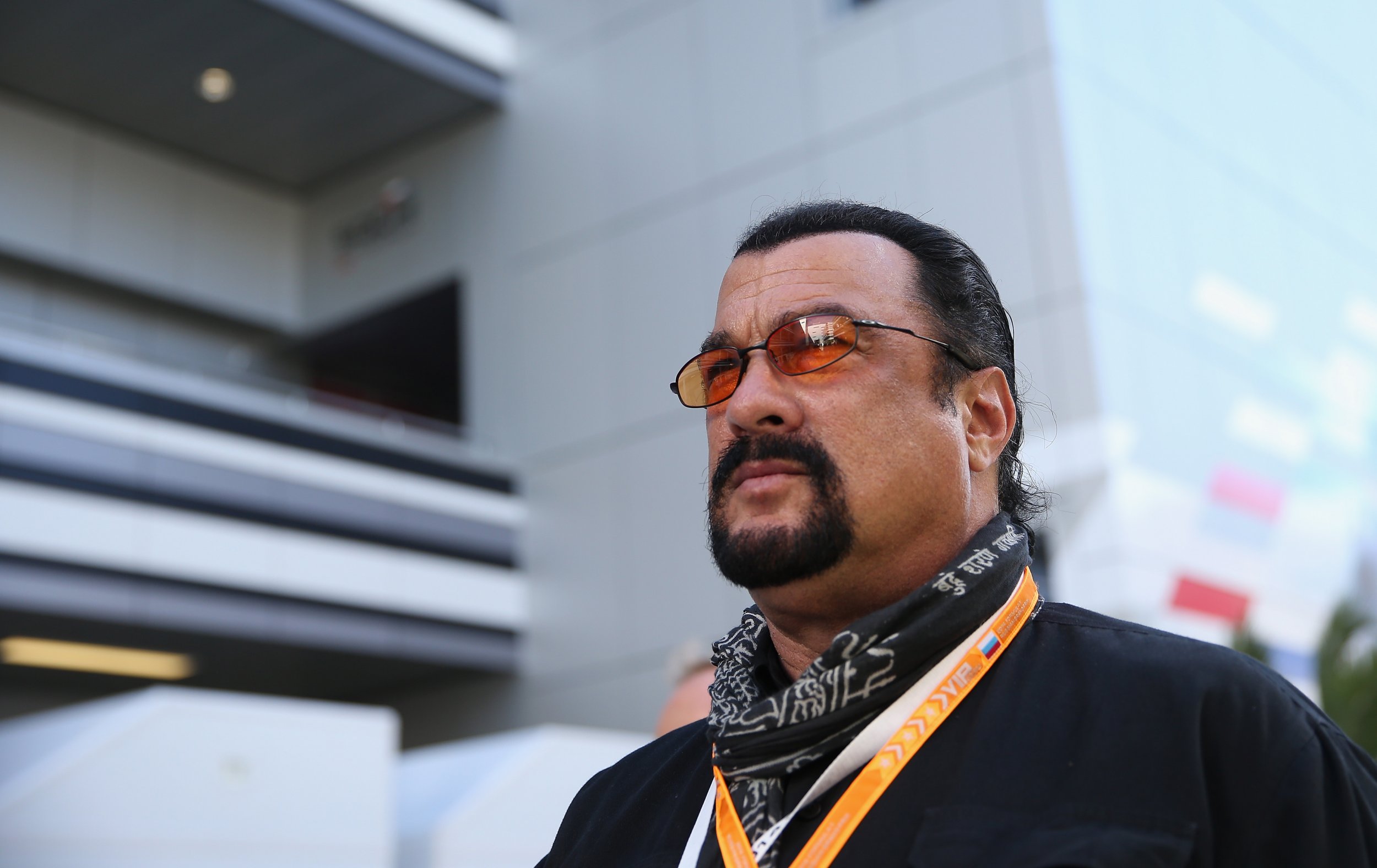 Wow, 2017 is dumb.
Steven Seagal was trending on Twitter across the country Wednesday because... why the hell not. Every day, the news cycle is an increasingly idiotic game of Mad Libs come to life. So... Steven Seagal... plus Donald Trump... plus the NFL... plus a British morning show... sure, why the hell not?
Seagal made an appearance on ITV's Good Morning Britain, during which he slammed NFL players who haven kneeled during the national anthem to protest the oppression of blacks in America.
Host (and unquenchable thirst-bucket) Piers Morgan asked Seagal, "When you see this ongoing debate right now about patriotism, the American flag, the anthem, black football players taking the knee as a mark of protest about racial division and injustice in America—do you agree with [President Donald] Trump that it's disrespectful or do you think actually going to one knee is not an entirely disrespectful way of making a point?"
Seagal, famous for his work in cheesy action movies, apparently thought the description of "disrespectful" didn't go far enough.
"I believe in free speech. I believe that everyone's entitled to their own opinion," he said. "But I don't agree they should hold the United States of America and the world hostage by picking a venue where people are tuning in to watch a football game and, you know, imposing their political views. I think it's outrageous, I think it's a joke, it's disgusting. I respect the American flag. I myself have risked my life countless times for the American flag and I don't understand or agree with this kind of behavior. I think it's an outrage."
And of course, nothing in the 2017 news cycle would be complete without a sprinkling of Russian intrigue. Seagal is a dual citizen of the U.S. and Russia, apparently earned after pestering the Kremlin for the honor.
The actor defended Trump in the interview and praised Putin. He said "a whole group of left of Obama-ites and people that feel they should overthrow Trump," the so-called "enemies within," prevent the new president from getting stuff done. Seagal, speaking from Moscow, denied Russia meddled in the 2016 U.S. election and showered Putin with compliments.
"I think he's one of the great world leaders. He's brilliant, he's articulate, he's a great tactician," Seagal said. "Him and I started out becoming friends over martial arts, and the martial arts has to do with a lot of things, it's a philosophy...We don't have a political relationship, we really talk about the martial arts and philosophy and people, and dilemmas in life, that kind of thing."
There you have it, the thing we all needed, Steven Seagal's musings on 2017.